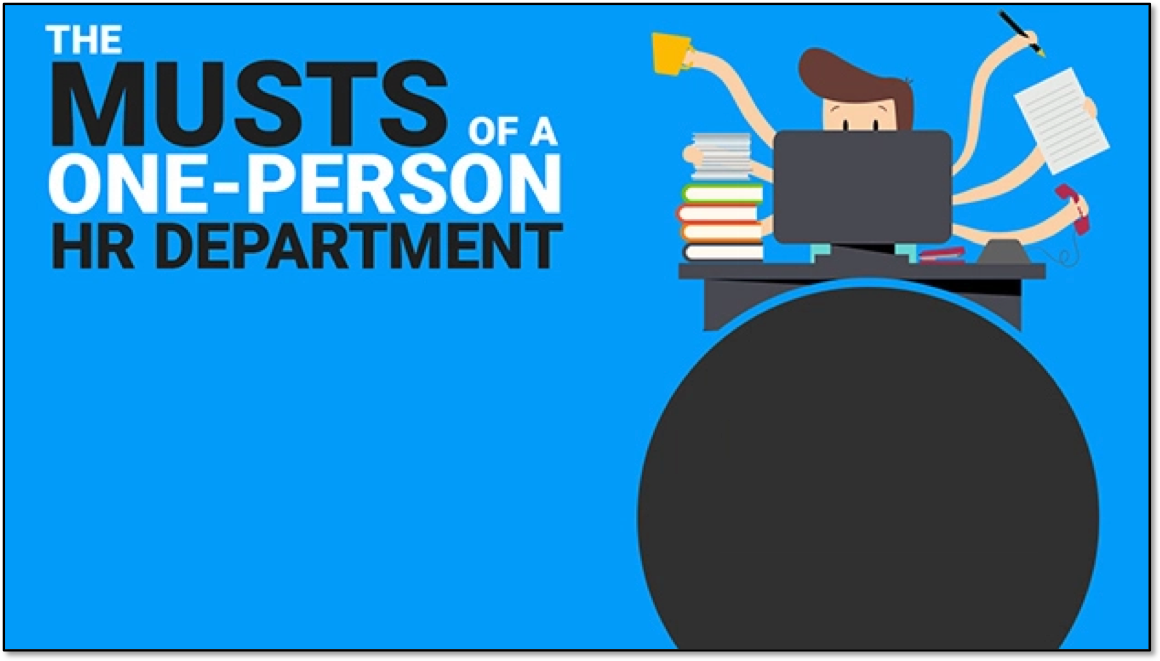 Are you the only person in the role of human resources at your company? Don't worry, you're not alone. According to research from the Small Business Association's SCORE Association, human resource work takes up 25 to 35 percent of a small business owner's schedule and almost a quarter of that time is spent handling paperwork for their employees.
Many businesses are choosing to forego a large human resources department in favor of hiring just one person who can perform HR duties as well as other responsibilities. For example, it's not uncommon for sole HR representatives to train new employees, recruit prospective new hires, manage conflict, handle payroll and administer health benefits.

We know that juggling all of these roles can be exhausting, regardless of whether you are new to the company or a seasoned professional. So are you an HR department of one? If so, below are some checklists and hints that will help you thrive in your current role.