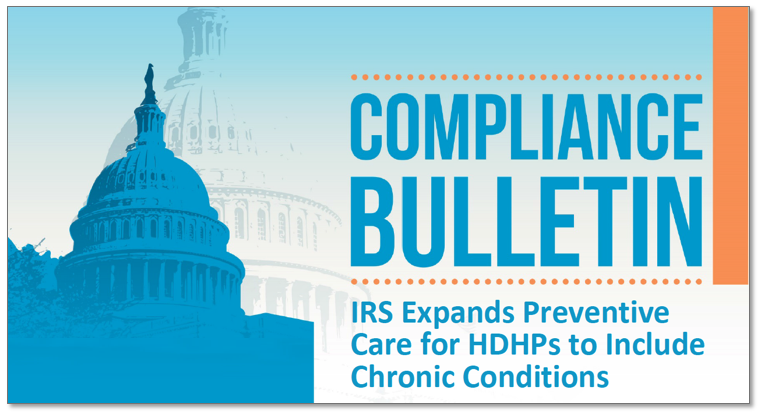 The IRS has added care for a range of chronic conditions to the list of preventive care benefits that can be provided by a High Deductible Health Plan (HDHP) without a deductible.

This expansion of preventive care services is in response to an executive order signed on June 27 by President Trump. The order, designed to improve price and quality transparency in health care, directed the Treasury Department and IRS to improve the attractability of HSA-compatible HDHPs which cover low-cost preventive care, before the deductible.

The IRS issued Notice 2019-45 in response to this executive order. With this order now in place, it now classifies certain medical care services and items, including prescription drugs for chronic conditions, as preventive care for individuals with certain chronic conditions.

Employers with HDHPs should review their plan documents and consult with their benefits broker, carriers and benefit administrators to determine how their plans might cover these new preventive care benefits on a go-forward basis.