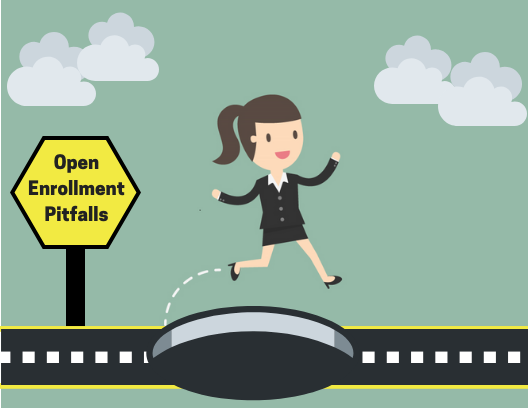 For many who work in human resources and employee benefits, open enrollment can be a stressful time of year. Focused on meeting tight deadlines and pleasing multiple stakeholders, many HR professionals often repeat sins of the past and fail to make annual, incremental improvements in their open enrollment processes.
Optimizing your open enrollment is critical to ensuring its ongoing success. After all, over time you learn more about how best to communicate with your organization, particularly as the employee benefits space evolves i.e. new benefit products and services, and new technologies.
In the spirit of continuous improvement, whether you're working off of a well-established checklist or with your employee benefits broker, be sure to avoid these common pitfalls during your next open enrollment.
1. Ending Open Enrollment Outside of Normal Office Hours
Procrastinating employees will inevitably have last minute questions and may experience technology troubles. Make sure your deadline for open enrollment falls during the workweek and during normal office hours when your HR staff is still on duty to help them through those final steps in the process.
2. Ignoring Other Household Decision Makers
Often times your employee is not the only one weighing-in on benefit decisions. Make sure the communication materials and media channels you're using reach other heads of household and key decision makers such as spouses. Consider extending invitations to open enrollment meetings to the entire family.