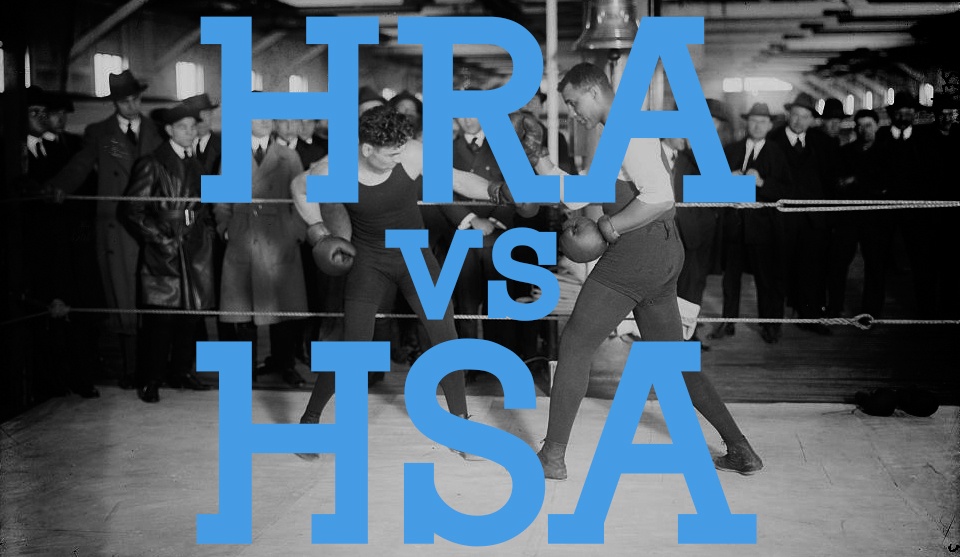 Everyone - employers and employees alike - know all too well that the world of healthcare coverage is confusing. As they say in the movies, "It's complicated." Yet despite the confusion, there's simply no stopping the trend towards consumer-driven healthcare coverage.
That's why it's time to unpack the facts about workplace health spending accounts, otherwise known as Health Reimbursement Accounts (HRAs) and Health Savings Accounts (HSAs) - with a focus on how to view their costs and benefits.
Before we dive into the benefits of each one, let's start with clarifying what they are.
HRAs
HRAs come in many flavors, including Retiree HRAs, Stand-Alone HRAs, One-Person Stand-Alone HRAs, and Integrated HRAs, which are also known as Group HRAs, Linked HRAs, or Deductible-Only HRAs. For purposes of this discusion, we are talking about Integrated HRAs - those linked with a High Deductible Health Plan (HDHP).
This type of HRA is designed to help offset the cost of higher deductibles and is only offered to employees and their dependents who enroll in the group health insurance plan. Only the employer contributes to the HRA, and only the employer owns the account. An employer will typically set aside a dollar amount per employee per year that can cover some portion of group plan premiums, co-pays, and deductible expenses. This does not mean, however, that funds accumulate in a separate account; employers only pay after employees incur healthcare expenses.