CFO/CHRO ALIGNMENT: Gaining a Strategic Advantage in a Changing Corporate Climate
Due to the increasing cost of employer- sponsored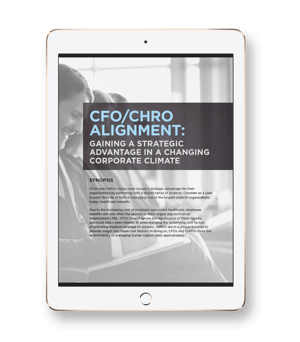 healthcare, employee health benefits are now one of largest line items on a company's P&L.
Today's reality of scarce funding and a troubling shortage of human capital has changed the roles of both CFO and CHRO.
How can CFOs and CHROs partner together to ensure that benefits become a strategic advantage for their organizations?
Download this informative white paper to learn how.