Employee Benefit Considerations For The Construction Industry
With turnover in the construction industry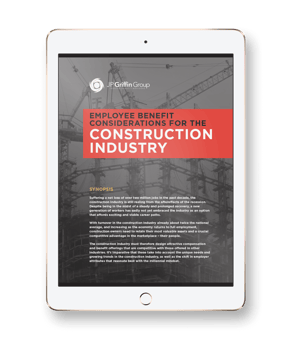 about 2x the national average, construction owners need to retain one of their most valuable assets and a crucial competitive advantage in the marketplace – their people.

The construction industry must therefore design attractive compensation and employee benefits offerings that are competitive with those offered in other industries. It's imperative that these take into account the unique needs and growing trends in the construction industry, as well as the shift in employer attributes that resonate best with the millennial mindset.
Let us demonstrate how you can design attractive compensation and benefit offerings that are competitive with your industry peers as well as companies in other industries with whom you compete for talent.
This guide takes into account:
Why workers leave the industry
Monetary compensation
Company culture
Employee benefits
Industry benchmarking