Employee Benefit Considerations for the Non-Profit Industry
Download our FREE e-book today!
When budgets are restricted and/or unpredictable, how can non-profit organizations build a talented workforce?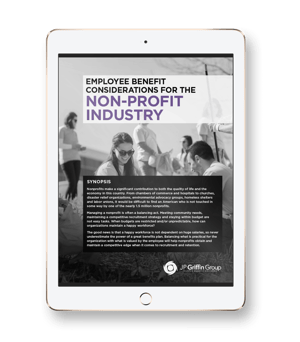 The good news is that a satisfied and content workforce is not completely dependent on huge salaries; a great benefits plan can go a long way in this regard. Balancing what is practical for the organization with what is valued by employees will help ensure non-profits obtain and maintain a competitive edge when it comes to hiring.