Examining the Reality of Private Exchanges
If you think private healthcare exchanges are a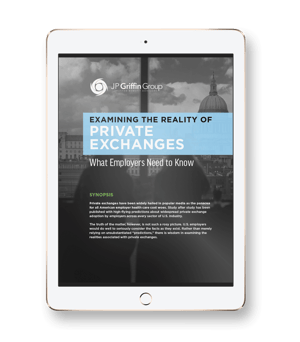 cutting-edge solution to rising healthcare costs, think again. In reality, they are essentially a clone of cafeteria-style benefit plans that date back to the 1970's.
While there may be a few benefits to private exchanges, namely online benefits enrollment (though there are plenty of other ways to achieve that), there are also many pitfalls, including:
An inability to control rising costs
Low adoption rates
Loss of negotiating power
Inadequacy in meeting employee benefit needs
We strongly encourage companies that are considering an exchange to do more research. To that end, we've put together this extensive white paper on this topic.