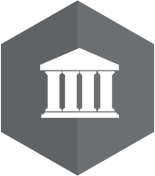 Businesses today are dealing with an overwhelming number of Federal and State legal requirements. Exacerbating the situation, government entities such as the DOL, IRS, HHS and EBSA (just to name a few), are aggressively targeting, auditing, and penalizing companies who fail to comply with long-standing, as well as recently enacted legislation.
The administrative burden to remain compliant is growing more burdensome every day, especially for small to mid-sized business. And the fines for compliance lapses are so financially punishing that businesses today simply can't afford to be anything less that flawlessly diligent in this area.
We provide a first place to turn for guidance and support on many of these compliance issues. A small sampling of our compliance services includes:
Evaluation of plan design to ensure compliance with state and federal regulations

Establishment of annual compliance calendar which provides timeline of milestones for key deliverables such as 5550 filings, 1095 filings, PCORI filing fees and ACA reinsurance fees

Preparation of signature-ready section 125 plan documents and amendments, 5500 filing documents for ACA compliance, SPD/wrap documents for ERISA compliance

Assistance with evaluation of COBRA, HIPAA, FMLA, ADA, ERISA and DOL compliance procedures

Guidance to assist with compliance with ERISA, FMLA, USERRA, Medicare Part D and other federal legislation that directly affects the administration of plan benefits

Creation of templates and sample compliance notices, certificates of creditable coverage and enrollment forms

Audit of wellness initiatives for ACA compliance relative to premium credits and surcharges

Review of employee handbook to address any compliance issues

Hosting of periodic seminars on regulatory issues

Compliance training via webinars, conference calls, onsite presentations

Legislative updates and technical bulletins on legislative actions and other breaking news

Extend compliance consulting access to five retained "best in class" employee benefit law firms


Schedule a Benefits Review for Your Firm
To learn more about employee benefits compliance, or for assistance with developing a compliance calendar and action plan, schedule a complimentary benefits review for your firm.