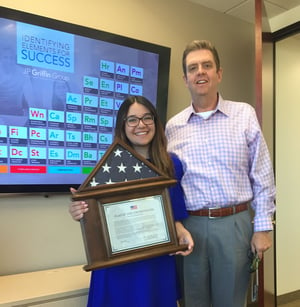 Our congratulations go out to our amazing co-worker, Ginnet Ahumada, who received her U.S. Citizenship on Wednesday, April 11th. The JP Griffin Group celebrated this momentous occasion with an American Red, White, and Blue themed outdoor barbecue at the famous Scottsdale landmark, McCormick-Stillman Railroad Park.
We were joined by all of our carrier partners as well as friends and family. Burgers and hotdogs were grilled by our very own Jeffrey Griffin, President and Founder of the JP Griffin Group. American themed music spilled through the speakers and eventually, a fun old fashioned water balloon fight ensued. It was a fun time to be had by all and we couldn't be more proud of Ginnet for this great accomplishment.
Ginnet joined the JP Griffin Group in 2017, while simultaneously working her way through her final year at Arizona State University's College of Liberal Arts and Sciences, where she completed her degree in English: Writing, Rhetoric, and Literacy in December. Since day one, Ginnet has been an integral part of the JP Griffin Group team. Her continuous ambition to learn and grow within the employee benefits industry coupled with her outstanding customer service makes her a tremendous asset to our company.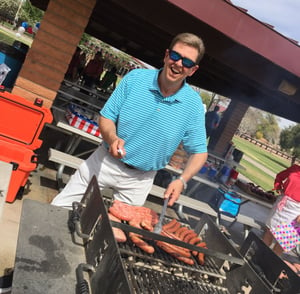 A Colombia native, Ginnet moved to the United States with her mother, father, and two younger siblings. When she isn't spending quality time with her family, you can find her volunteering at the local children's group home, hiking, trying new restaurants, and enjoying the Arizona sunshine.