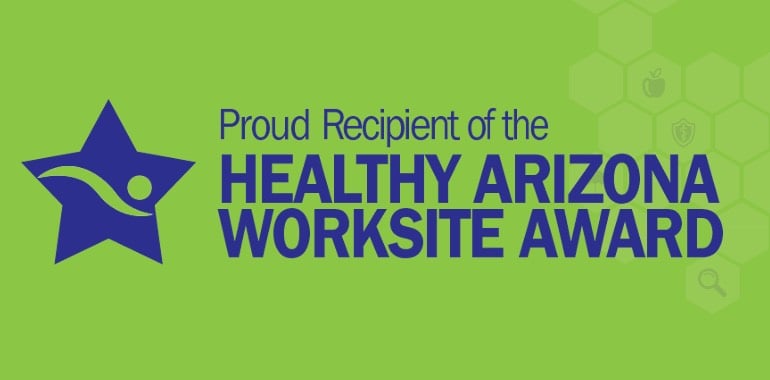 JP Griffin Group is being recognized once again for making efforts to positively affect the health and well-being of their employees, their families, and their community by implementing comprehensive worksite wellness strategies.

In a virtual ceremony held yesterday, the Arizona Department of Health Services and the Maricopa County Department of Public Health (MCDPH) awarded JP Griffin Group the highest award possible award, with Platinum level recognition. This is the third consecutive year JP Griffin Group is being recognized as a Platinum level recipient.

"With employees spending nearly half of their waking hours at work, at least before the COVID-19 pandemic, the workplace represents an important setting for promoting healthy behaviors," said Jeff Griffin, Founder and President of JP Griffin Group.