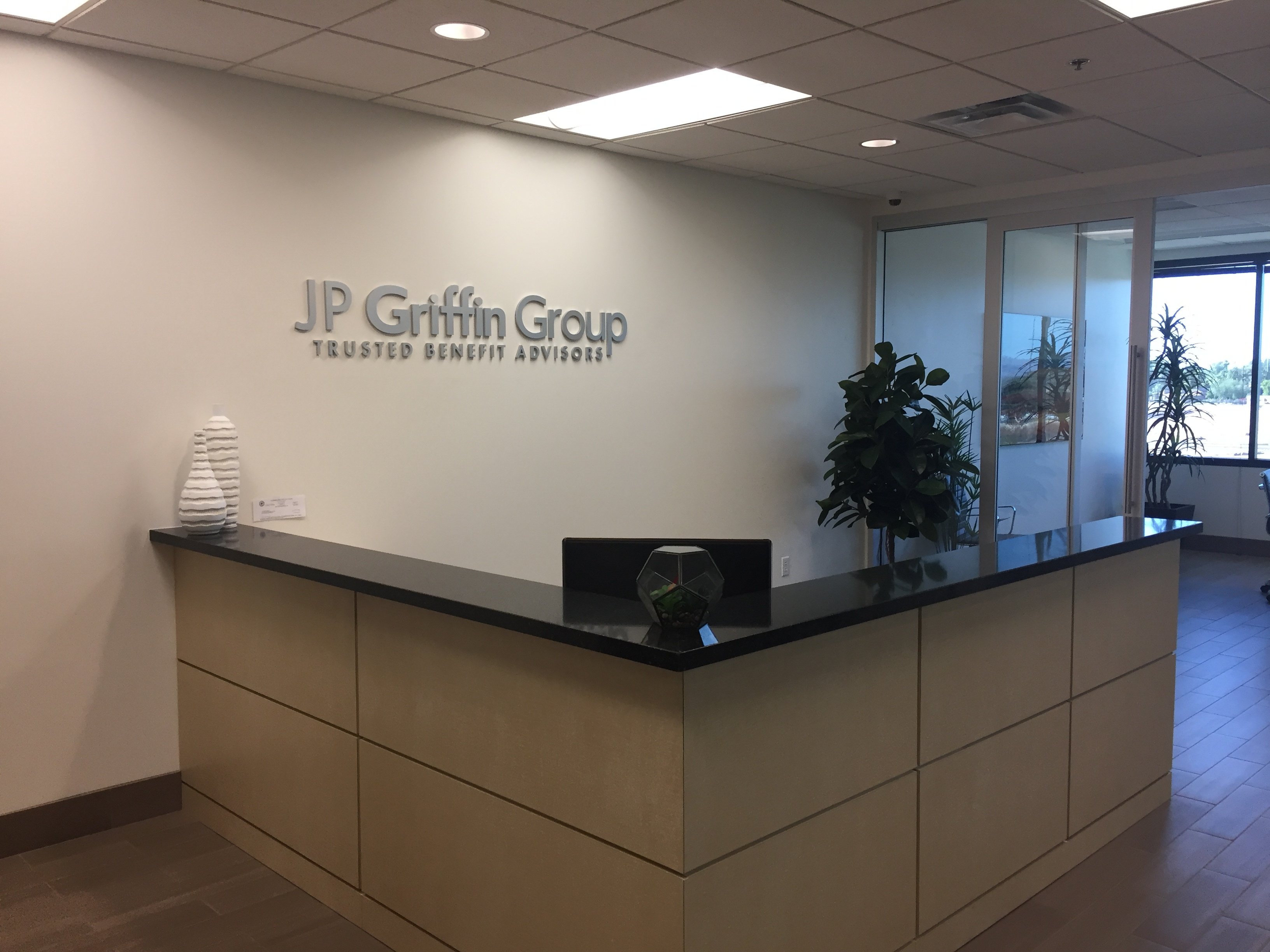 The JP Griffin Group is proud to announce that we have expanded our headquarters and moved to a new office location. We are located at 6720 N. Scottsdale Road, Suite 310, Scottsdale, Arizona, where we will continue to serve our clients as a top employee benefits broker in the Phoenix area.
Our new and expanded ergonomically-friendly space fosters an equally elevated working environment for current and future staff, complete with breathtaking views overlooking the Four Peaks Mountains, standing desks in every office, and healthy snacks delivered monthly for all to enjoy.
Bright and inviting, with the Valley's natural light dripping into every corner, this new space embodies our company goals and values, which focus on delivering quality customer service to our clients, while increasing efficiency throughout each department. We are proud to call ourselves employee benefits thought leaders in our industry, which inspired our desire to create a new, fresh, and innovative space that reflects our brand, while also providing the opportunity for future company growth.