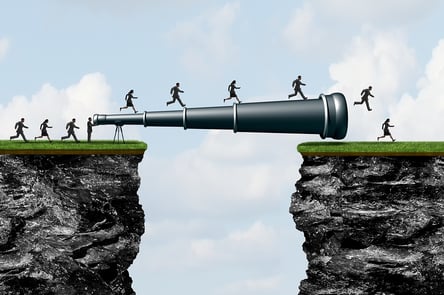 Insurance terminology sometimes makes discussions about healthcare feel like we're all speaking in different languages. The jargon insurance companies use is oftentimes confusing for the average person to understand, only further exacerbated by the legalese in which everything insurance-related is written. It feels like we all need a translator just to figure out what insurance policies cover and what participants will be responsible for.
The truth of the matter is that people understand less about health insurance than they like to believe. A 2016 survey by PolicyGenius found that just 4 percent of those polled could correctly identify four common insurance terms: copayment, copay (some people think they mean something different), deductible, and coinsurance. And while 83 percent of people believed they understood the word "copay," only 52 percent could actually define it correctly. To make matters worse, only 36 percent of millennials could define any of the four terms properly.
As a member of the human resources team, the responsibility of bridging this knowledge gap and educating your workforce oftentimes falls to you. An educated workforce will make better employee benefit enrollment decisions, and will be less of a burden on your employee benefits hotline.
With that in mind, we've put together a glossary of common insurance terminology that you can easily slip into your employee benefits enrollment guide or your employee handbook. While we've included 11 of the most common terms here, you can download another 52 by clicking here.
11 Insurance Terms Defined
Allowed Amount
This is the amount agreed upon between the provider and the insurance company for the service provided. It is almost always less than the billed amount, which is why enrollees see different amounts on their explanations of benefits (EOBs). For example, a provider may charge $120 per hour of psychotherapy, but the insurance company pays them $95 — the allowed amount for that service.
Balance Billing
This type of billing is typically done with out-of-network providers. It means that the enrollee is charged the difference between the provider-billed amount and the insurance-allowed amount. For example, if a primary care physician bills an insurance company $150, but the allowed amount is only $90 (60 percent), the physician would charge the patient $60 (40 percent) under a balance billing situation.
Coinsurance
This is the percentage of medical expenses the enrollee is required to pay, usually after the deductible has been met. For example, if an enrollee's deductible has been satisfied, and the policy stipulates 25 percent coinsurance, the enrollee will be responsible for 25 percent of whatever bills are incurred for the rest of the plan year (until the enrollee reaches the out-of-pocket maximum).
Copayment
Oftentimes referred to as a "copay," this is the amount enrollees are responsible for when seeing a doctor, picking up a prescription, or visiting an urgent care or emergency room.
Deductible
The term deductible refers to

the amount an enrollee must pay prior to the insurance company covering eligible expenses. A deductible may be per service, per visit, per supply or per coverage year. For example, if your individual deductible is $6,000; your plan will not pay anything for certain medical services until you have paid $6,000. The deductible may not apply to all services i.e. services that are covered by a co-pay.
Dependent
Dependents are usually an immediate relative, such as a spouse or child (up to age 26,

as per the ACA

) who is eligible to be included on your health insurance policy. Some employers allow for domestic partners to be included, as well.
Explanation of Benefits (EOB)
An EOB is a record detailing the amount of money a provider charged versus what the insurance company will pay them and how much the enrollee will owe. An EOB is generated for every single health claim, including prescriptions. It is not a bill, but rather, a tool enrollees can use to make sure they're not paying more than their insurer expects them to for services rendered.
Out-of-Pocket Maximum
This refers to the maximum amount an enrollee can be expected to pay in out-of-pocket expenses in a given plan year. This includes deductibles and coinsurance (and therefore, any expense that counts toward them), but not typically premiums, prescriptions or copays.
Prior Authorization
Prior authorization is a pre-approval requirement imposed by insurance companies before agreeing to cover a procedure, prescription, or medical device. The rules for when this prior authorization is required and the circumstances under which it will be approved varies among carriers, but your doctor can write letters to advocate for you.
Qualifying Life Event (QLE)
QLEs are major events in an enrollee's life that allow them to make specific changes to their insurance policy outside of an annual open enrollment period. This usually means the birth or adoption of a child, marriage, divorce, death of a spouse, or change in the spouse's employment or insurance status. These changes must typically be made within 30 or 31 days of the QLE.
Special Enrollment Period
Special enrollment periods allow you to make changes to your insurance plan or sign-up for a new policy outside of open enrollment. They're almost always triggered by QLEs.
Getting Help with Employee Benefits
By helping your employees understand insurance terminology and commonly used employee benefit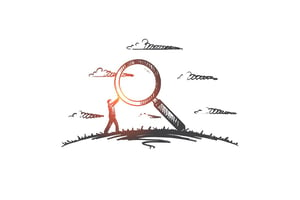 terms more thoroughly, you're empowering them to make more informed decisions for themselves and their families. A lack of confidence in these decisions can cause undue stress on your employees, but on the flip-side, boosting their confidence can provide tremendous peace of mind.
We therefore encourage you to download our free employee benefits glossary which is full of user-friendly definitions for commonly used insurance terminology. Feel free to include it in your employee benefits guide or handbook (or both!) in hopes of improving your workforce's comprehension and understanding of employee benefits.
What insurance terms are you still confused about? Leave us a comment below or contact us. We're happy to provide answers!