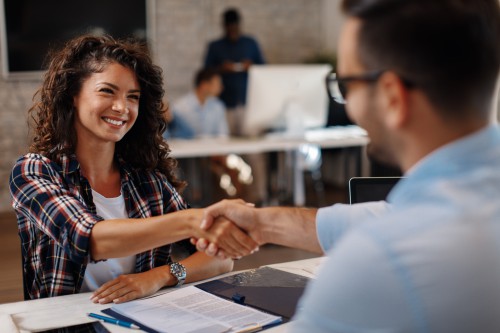 Employers who excel at talent recruitment have a real edge when it comes to competing for talent in an ever tightening labor market.
Savvy employers with a best-in-class and/or competitive benefits package strategically use their benefits program as an invaluable tool to seal the deal with candidates they really want to bring on board. Unique, memorable, demographically-relevant, and out-of-the-box benefits can also help an employer stand out amongst the crowd.
While leaning on your benefits program to help with recruiting is always a wise hiring strategy, when in the hiring process you bring it up should be somewhat calculated. Here are a few tips employers and hiring managers might choose to consider when discussing benefits during the hiring process.
Recruiting and Job Posting
For candidates you really want to hire, there's typically nothing wrong with discussing benefits right out of the gate. This assumes, of course, that you are comfortable with each candidate's assessment of you, the employer as the right place for them; interviewing should be a two-way street after all.
That said, in most recruiting situations there typically isn't one specific person or ideal candidate in mind to fill a slot. Instead, most employers recruit to attract as many qualified candidates as possible. In this instance, you'll want to entice candidates with a competitive benefits package in your job posting, but you don't want to be too explicit for two primary reasons.