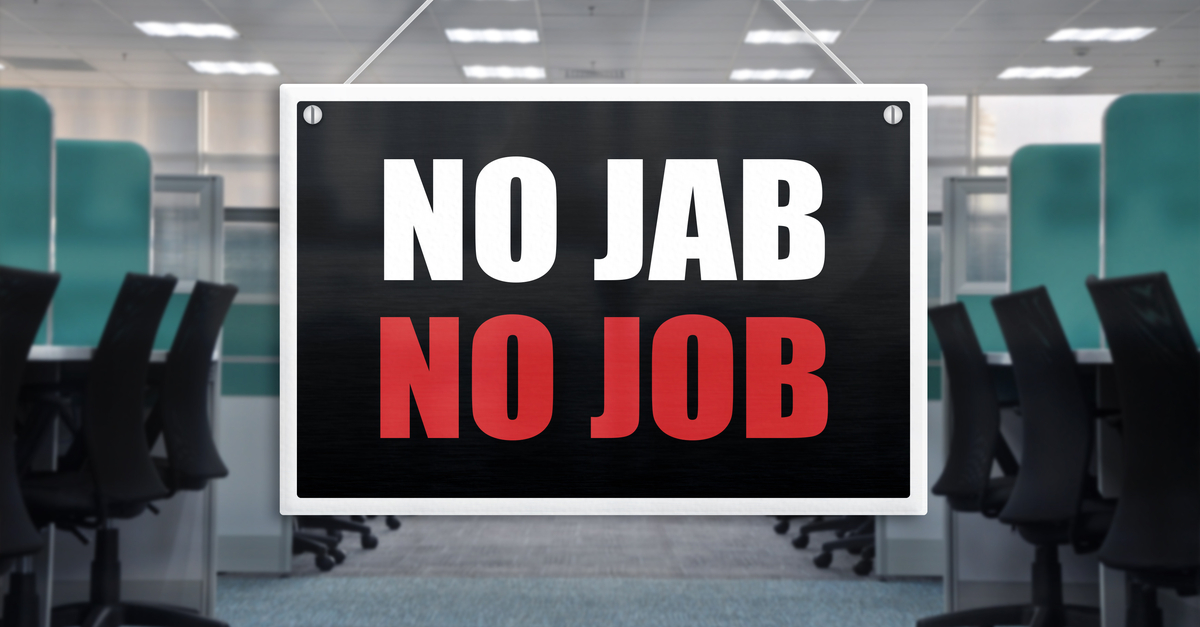 Nearly 100 million workers, or two-thirds of the U.S. workforce, will be impacted by new vaccine requirements announced by President Biden yesterday.
Prompted by a surge in COVID-19 infections, hospitalizations, and deaths - most especially among the unvaccinated - the requirement stipulates that employers with 100 or more employees require their workforces to be vaccinated or undergo weekly Covid-19 testing.
While it's expected to be challenged in the courts, this new requirement is part of a six-point initiative the White House laid out yesterday to boost vaccinations, increase access to testing, and broaden the availability of Covid-19 treatments.
Final details of the plan will come by way of an "emergency temporary standard" issued in the next few weeks by the Labor Department's Occupational Safety and Health Administration (OSHA). Businesses that don't comply may face fines of up to $14,000 per violation.
Per yesterday's announcement, workers will be considered vaccinated if they receive a single Johnson & Johnson dose or two doses of the vaccines from Moderna or Pfizer. It's unclear how a booster shot might play into things if/when approved by federal regulators.
Here are additional details of the plan.