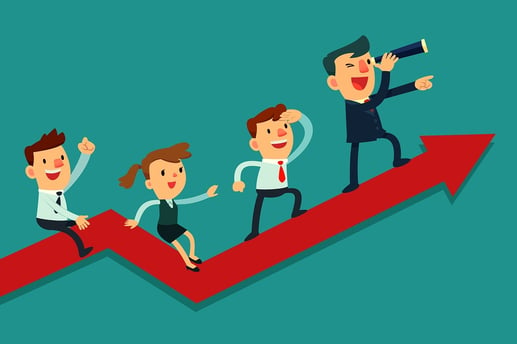 More and more, employers are looking for innovative ways to increase the value of their employee benefits packages without breaking the bank. Oftentimes, this comes in the form of unique employee perks which attempt to depart from the tried-and-true.
While this quest for creativity should be commended, no matter how well intentioned, sometimes the best laid plans wind up backfiring in spectacular fashion. To keep this from happening, it's a good idea to vet your ideas with a representative cross-section of your workforce before introducing them to the entire company. Role playing worse case scenarios as an HR team might also help mitigate any disasters. Here are five examples of good employee perks gone bad.
Penny Wars for a Good Cause
"At a previous employer, we had a 'penny wars' competition to raise money for a good cause. It was part of a lot of fun activities for the annual workplace giving campaign and employee engagement (which was a good idea). Employees donated coins in jars labeled with each executive's name. The executive whose jar collected the most money would get a pie in the face. When the CEO won, the penny jars quickly disappeared as it didn't seem like a good idea to pie the CEO in front of employees — and no one wanted to be the one to actually do it."
In-Office Happy Hour
"My team is largely recent college grads and 'twenty-somethings.' They all appreciate a drink, and I'm certainly not opposed to a beverage on the weekend, so when one of my team members asked about instituting an office happy hour Friday at 4:30PM, I thought it seemed like a great idea for a fun employee perk. It was not.
For the first few weeks things were okay, but after about a month some of the employees started playing beer pong. I'd never played and it seemed harmless enough, but things got out of hand. Beer was spilled everywhere, there was a lot of shouting, more than one argument happened, and the office lunch table was broken amidst the chaos. I may also have kissed another manager.
That was all bad enough, but we also neglected to clean up after ourselves, so when cleaning service complained the next day, the jig was up. Friday happy hour had to move to post-work hours and never in the office. My advice to all managers thinking about Friday office beverages as an employee perk is to avoid it. It might seem nice at first, but it will certainly slip out of control before long."
Unlimited Vacation Time
"When we first started our company, we offered unlimited vacation as an employee perk. Contrary to what you read in the headlines — and our own belief — that this would please employees and be a recruiting benefit, we found that it caused mass confusion and frustration. Instead of seeing this as a great perk, employees felt that they didn't know what was acceptable and not acceptable when they wanted to take some time off. It created so many complaints that we ended up rolling out a fixed paid time off policy instead."
No Dress Code
"From an employee perspective, [having no dress code is] great. It means [people] can wear their 20-day-unwashed cheeto-encrusted 'Han Shot First' shirt, pajama bottoms and those blue fuzzy bunny slippers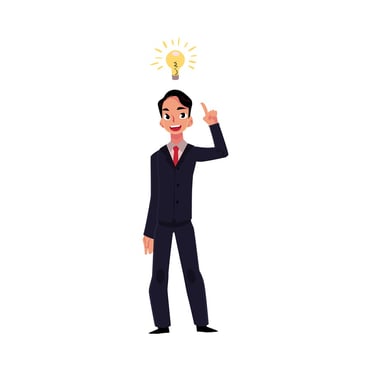 they've had since college.
From an employer perspective, this can get out of hand. Think toward the day when you have to politely request people to 'dress like a human' because we have outside guests coming, and the inevitable reply is something along the lines of 'They're coming to our house, they should respect our space.' It's a no-win scenario as a CEO. You should set a minimum acceptable dress code for 'every day' and 'dress up' days that people should be able to clearly refer to."
Free Turkey at Thanksgiving
"As a bonus employee perk, management decided to give each employee a turkey for Thanksgiving. This was not linked to performance, just one of those times we decided to do something nice. After the fact, we received several notes of thanks and a number of complaints:
'The turkey was too big,'
'I had 15 people at my house for Thanksgiving and your turkey was totally inadequate.'
'If you do this next year, could I have a ham instead?'
'I'm a vegetarian, so I had to give the turkey to charity—so I didn't really get a gift like the others.'
'I'm a supervisor, so shouldn't I have gotten a bigger turkey?'
When the next November came around, people began inquiring about whether there would be turkeys again or whether they should plan to buy their own. By doing it once, we had created an expectation. With all of the critical feedback, we decided we had to do something different that would be perceived positively by everyone. So, we offered a choice of a turkey, ham, or tofu-based vegetarian (and kosher) ham-style roast. We thought we nailed it! Feedback came in:
'The turkey weighed more than the ham.'
'The tofu roast was much less expensive than the other options.' (Actually it wasn't, but that was the perception).
The ultimate solution (we figured) was to issue a small catalog that had about 150 different products that people could choose from: clocks, kitchen gadgets, toys, household goods, etc. Whatever people chose was mailed to their home in early December. This led to complaints of inequities. The most expensive gift was a chiming wall clock (about $79), and other gifts ranged within $15.
Well, this was the worst thing we could have done. More than 20 people said those who didn't want the clock should receive a check for $15 if they chose a gift that cost only $64. Some people found nothing in the catalog that they wanted. Several people asked if we could go back to giving them turkeys 'like in the old days.'
The next year we did nothing. Of course, we were seen as cutting out a benefit. We were just trying to be nice."
What stories do you have about good employee perks gone wrong? Leave us a comment below!
The JP Griffin Group consults for discerning companies coast-to-coast, ranging in size from 10 to more than 30,000 employees. In addition to our Scottsdale, Arizona headquarters, we have bi coastal offices in Seattle, WA and Washington, DC.