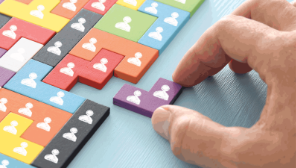 HR professionals know the value of staying connected and informed better than almost anyone else in the workplace.
Often asked to stretch resources and "make do" with limited budgets, HR professionals have learned to survive by being resourceful and self-sufficient.
Life-long learners at heart, those who work in the field of human resources often tap into the wide range of information resources now available at their fingertips, thanks to the internet.
As follow-up to a blog post we published last year, "Best Twitter Hashtags for HR Directors to Follow", here are some of our favorite resources beyond Twitter, spanning associations, books, podcasts and blogs.
Membership Associations
Society for Human Resource Management
The Society for Human Resource Management is the largest organization that focuses on human resource management, and it's one of the most respected. The society boasts more than 275,000 members spread across 160 countries, and these members include all sorts of HR professionals and leaders. About 40 percent of members have a Director or higher title, and half come from businesses with 500 or more employees.
Membership in SHRM should be considered a must for professionals who want to reach upper levels of HR management, and it comes with a host of benefits. Members gain access to local chapters, conferences, certification programs, awards, scholarships webcasts, HRMagazine and more. They also enjoy many of the society's research and publications, which are highly regarded throughout the industry.
National Human Resources Association
The National Human Resources Association is a volunteer-run nonprofit association. Although it's similar in concept to SHRM, the association is much smaller because it's operated by only volunteers. When attending regional chapters and conferences, the association's smaller size makes it easier to network and connect with others.
The National Human Resources Association still only has a limited number of affiliates, but they're located throughout much of the country. If one isn't near you, starting a new chapter may be possible.
International Association for Human Resources Information Management
The International Association for Human Resources Information Management is a globally respected association focused on HR information management. Like SHRM, IHRIM also sponsors conferences, webinars, certifications and other opportunities. The two organizations are distinct from each other but also collaborate at times.
HR People + Strategy
HR People + Strategy is an executive network sponsored by SHRM. The group is focused on strategy and planning, talent management, and leadership development, and members must have at least 10 years of experience in HR. Standard SHRM membership and greater access to reports are included for those who join.
Other Specialized HR Associations
In addition to these general and executive organizations, there are a number of other HR associations that serve specific subsets of professionals. Some of the more notable ones are:
Bestselling and/or Recent HR Books
The Five Dysfunctions of a Team
The Five Dysfunctions of a Team, by Patrick Lencioni has been in publication since 2002 but remains an HR bestseller. The parable of a CEO who begins overseeing a dysfunctional team in Silicon Valley is both illuminating and entertaining to read. Full of practical insights and a questionnaire to examine your personal weaknesses, there's a reason this book continues to be influential 17 years after initial publication.
The Talent Delusion
Using big data, The Talent Delusion, by Tomas Chamorro-Premuzic provides a numbers-driven approach to attracting and retaining top personnel. For everyone who isn't retiring in the next year or two, the concepts presented are essential to long-term relevance as data becomes increasingly important.
The CMO of People
In The CMO of People, Peter Navin offers an alternative approach to HR. Rather than looking at the field as a high-end personnel department, he suggests a marketing analogy. Just as advertisers create experiences and maximize lifetime value for customers, HR reps do the same for employees. They're the chief marketing officers of people within their organizations.
The Essential Guide to Handling Workplace Harassment & Discrimination
HR reps in the "Me Too" era must be aware of the latest developments and trends with regards to workplace harassment and discrimination. The Essential Guide to Handling Workplace Harassment & Discrimination, by attorney Deborah C. England came out in September 2018 and is full of up-to-date information.
Journals on Human Resources
Human Resource Management
Human Resource Management is one of the most prestigious academic journals in HR. Its articles regularly bridge theoretical research and real-world practice, and they're often some of the most thought-provoking papers published each year.
Human Resource Management Journal
Human Resource Management Journal is another highly regarded academic journal that covers the field. Like the aforementioned, every issue is filled with insightful papers that both academics and practitioners can benefit from.
Human Resource Management International Digest
For more of an international scope, turn to the Human Resource Management International Digest. Papers cover many different HR developments that are taking place throughout the world.
Human Resources Magazines and Blogs
HRMagazine
HRMagazine is the official magazine of SHRM that all members receive, though much of its information can be accessed by non-members online. The magazine covers a wide variety of topics, which is to be expected from a publication with such a broad readership. Because SHRM is so large and respected, the pieces published are almost always excellent.
Workforce
Workforce is an award-winning magazine that covers all things workforce related. News on compensation, benefits and rewards, recruiting and staffing, HR management, software and technology, training and development, and relevant legal matters are regularly covered.
Recruiting Daily
Focused specifically on recruiting talent, Recruiting Daily regularly publishes high-quality materials that deals with major aspects of HR. Matt Charney, an expert on technology and talent, is the executive editor, and the online publication also has lots of solid pieces on tech's influences and potential uses.
Undercover Recruiter
Undercover Recruiter started as a blog in 2009 and has grown tremendously over the past decade. Compared to the other publications listed, Undercover Recruiter tends to be more practical and hands-on. For example, it covers topics like how to use search engine optimization for recruiting, why mobile website speed matters to recruiters, and how to support working mothers.
Weekly HR Podcasts
WorkTrends
WorkTrends is an interactive podcast run by Meghan M. Biro, who is CEO of TalentCulture and a forward-thinking female voice. Each week's episode features a guest interview, which is accompanied by a live Twitter chat. You can follow the chat on Meghan's feed @MeghanMBiro.
Employer Branding Podcast
Jörgen Sundberg is the brains behind Undercover Recruiter, and he also founded Link Humans. One of his most recent projects is the Employer Branding Podcast, which has a self-described focus that lots of guests explore.
Social Media Accounts for HR Reps to Follow
William Tincup
William Tincup (Twitter, LinkedIn) is the president of Recruiting Daily and widely followed on social media. He's worth following solely because lots of people listen when he speaks (or tweets). The fact that what he says is often worth listening to is a bonus.
Lou Adler
Lou Adler (Twitter, LinkedIn) made his career founding The Adler Group and has written several books. He's a true influencer, especially on LinkedIn, where he has over 1.3 million followers.
Dave Ulrich
Dave Ulrich (Twitter, LinkedIn) is an academic leader in HR and has authored numerous books. He posts several times a day, and his academic background provides a different background than most HR reps have.
Your Benefits Consultants
Of course the most helpful resource of all, at least where employee benefits is concerned, is an experienced and knowledgeable employee benefits advisor. If you are being well-served in this area, your benefits advisor should be an invaluable consultant on a wide range of topics.
Furthermore, they should be able to provide you with a treasure trove of additional HR resources including those assisting with legal and compliance matters, technology and automation, wellness, cost containment, health plan design, benefits benchmarking, and employee education and communication, just to name a few.