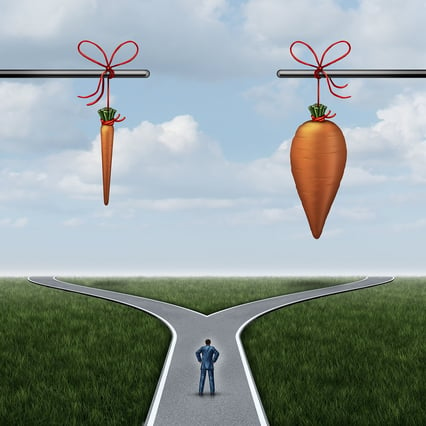 As the cost of healthcare continues to rise with seemingly no end in sight, employers of all sizes across the entire country are looking for ways to cut costs without compromising the quality of care. Many employers have already moved toward consumer directed healthcare, but another strategy some employers are turning toward is value-based insurance design (VBID).
While value-based insurance design is far from a topic discussed at the dinner table, it isn't a new concept. In fact, one state adopted this plan design in 2008 and some principles of VBID, such as low-cost preventative care and wellness visits, were incorporated into Section 2713 of the Affordable Care Act (ACA).
VBID takes a very different approach than HDHPs (high deductible health plans) when it comes to trying to save employers and employees money, so if you're thinking of making a change to your employer-sponsored health insurance, it's important to understand exactly what you're signing yourself (and your employees) up for.
What Is Value-Based Insurance Design?
Value-based insurance design is a cost containment strategy being adopted and tested by some employers. This plan structure is different from traditional health insurance plans in that its purpose is to decrease costs for medical services deemed as "higher value," while increasing costs for those considered to be "low value."
Value is generally determined by the effectiveness of the procedure or treatment and benefit to the patient in relation to overall cost. VBID usually encourages low cost options prior to high cost ones (such as trying physical therapy for pain relief prior to having surgery).
The main goal of value-based insurance design is to decrease costs while increasing effectiveness of care, which may seem impossible, but the inclusion of services like preventative care and wellness visits help plans achieve both of these goals. When VBID is done correctly, barriers to medical care are removed and patients find their health is maintained — or better yet, improved.
Preventative care, wellness visits, and common medications are usually covered at minimal cost, which should incentivize enrollees to use these benefits. In theory, if people are utilizing preventative care and taking their necessary medications, the risk of insuring them goes down, which should also drive down price.
Focus is placed on "high value" chronic disease treatments, such as medication for high blood pressure, high cholesterol, diabetes, heart disease, and asthma. For example, a person with well-maintained cholesterol is less expensive to insure than someone with high cholesterol. Therefore, generic cholesterol medications (statins) are typically provided at little to no cost to plan enrollees. The same may be true for smoking cessation agents, such as Chantix — while the medication may be expensive, it's cheaper than insuring a smoker.
Like consumer directed health plans, value-based insurance design encourages policyholders to "shop around" for a cheaper provider or medication through second opinions. For the health and well-being of patients, this principle should not be applied to emergent procedures, but rather, is more useful for planned medical procedures like knee replacements.
On the other hand, VBID discourages procedures that may be unnecessary or elective (although patients should make these decisions with their doctors). Other plan benefits may actually be disincentives, such as policyholders having a larger share of the cost, which may discourage elective procedures in and of itself.
The Pros of Value-Based Insurance Design
VBID is flexible in that the plans can be tailored to each company's needs, meaning that employers can have a hand in deciding which medical treatments are "high value" versus "low value." For example, if a workforce has a large percentage of employees with high blood pressure, that can be labeled as a "high value" chronic illness.
Copays are low (or non-existent) for "high value" disease treatments to incentivize enrollees to seek regular checkups to monitor their illnesses, as well as to fill their prescriptions and take their medication. Strong medication adherence should help get chronic disease under control, which could lay the groundwork for a premium decrease.
The American College of Physicians (ACP) believes that value-based insurance design is a way to more fairly shift more of the financial burden of healthcare onto employees. This may be more appealing than high deductible health plans, which shift a large share of financial responsibility onto a workforce through high out-of-pocket expenses.
The ACP makes an important note that determining which benefits will be "high" versus "low" value should be done by an independent third party with no financial interest in the findings. This is an excellent opportunity to lean on your relationship with your employee benefits broker.
A benefits consultant like the JP Griffin Group will be able to conduct this research for you, protecting you from HIPAA violations and allowing you to focus on other matters.
The Cons of Value-Based Insurance Design
The healthcare industry is trending more toward consumer driven health plans, which are more focused on simplifying health insurance, empowering enrollees to take charge of their health, and make more informed decisions regarding care. While VBID also trends toward consumer-empowered decision making, this plan structure is not necessarily "simple."
Plans based around value-based insurance design have a tendency to be complex and raise a lot of questions as to what is "high value" versus "low value." And because employers can decide which medical treatments are "high value" versus "low value," employees could view this as a "con" if they are receiving treatments classified as "low value." Even if these treatments are helpful or effective for the employees utilizing them, the price of necessary medications or procedures may go up under the VBID structure.
Research on how effective these programs are is still in its infancy and there is a long way to go before there are more definitive results. There aren't really any conclusive arguments at this time that prove VBID is any more effective than traditional plan design in maintaining enrollee health. However, early results from state and local governments, as well as one insurer seem positive.
The Prevalence of VBID
While many employer-sponsored health plans are just starting to look into this tool, health insurance companies on the individual market are already experimenting. Blue Cross and Blue Shield invested heavily in value-based insurance design for plans in the year 2017, as initial reports from previous years seemed to support the theory that VBID is actually meeting intended goals (lowering costs, but increasing the quality of care).
The state of Oregon recently incorporated VBID into their some of their state-funded health programs, such as the Oregon Educators Benefit Board (OEBB) and the Public Employees Benefit Board (PEBB), which have about 235,000 enrollees combined.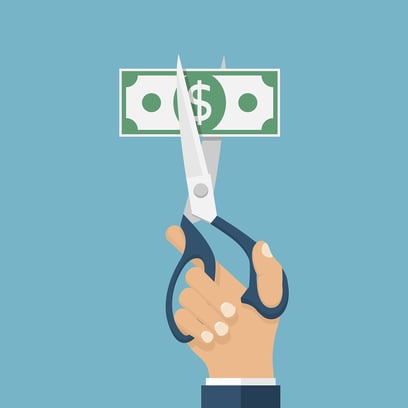 Colorado Springs, Colorado implemented value-based insurance design in an effort to control the cost of hiring substitute teachers by keeping full-time teachers in the classroom more consistently. They found that teachers were missing a lot of days because of surgeries and other various procedures that required more recuperation time. By placing higher value on non-invasive procedures, they were able to accomplish their goal through a reduction in the number of workdays teachers missed in a given school year.
Chippewa County, Wisconsin found their overall cost of premiums plummeted after they waived "out-of-pocket expenses for certain services including diabetes education, nutrition coaches, medication for chronic conditions, and colonoscopies" and placed an emphasis on weight management. Even back in 2008, VBID helped the county to cut costs by about $800 per person per year.
The Future of VBID
Research on the effectiveness of VBID will continue. In December 2016, President Obama signed a defense bill that included funding for a "pilot program to demonstrate and test the feasibility of incorporating Value-Based Insurance Design into the TRICARE program" (a health program for uniformed service men and women and their families).
In addition, Arizona is one of seven states (the others being Indiana, Iowa, Massachusetts, Oregon, Pennsylvania, and Tennessee) involved in some VBID testing being conducted by the Centers for Medicaid and Medicare Services (CMS). The testing began on January 1, 2017 and will run for a period of five years to determine how effective this plan design is with Medicare patients from a cost perspective, as well as from a health management standpoint. The testing will expand to three additional states in 2018 (Alabama, Michigan and Texas).
If you are interested in value-based insurance design, be sure to discuss it in detail with your employee benefits broker. Remember that any changes you make to your health insurance plan will affect your employees in some way or another, so it's important to understand exactly how their coverage will change so you can communicate properly with your workforce and answer questions as they arise.
Are you considering implementing value-based insurance design in your workplace? Leave us a comment below or contact us.