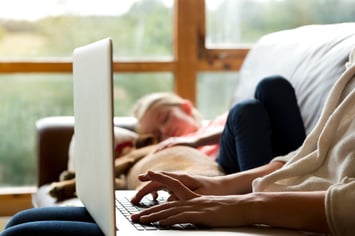 A recent survey found that Millennials of both genders are more likely to accept a job that offers a flexible schedule. Why is a flexible schedule so important? Entrepreneur magazine reported 74 percent of employees want it for better work-life balance. Other reasons included health and exercise, time savings, reduced commute stress, costsavings, and more time to travel or spend with family.
To date, millennials already make up one in three American workers, and are expected to become the largest living generation in the not-so-distant future. Offering benefits that attract top talent from this demographic is critical to a company's future growth and success. Can you balance a productive workforce, while giving employees the schedules they want? It's worth examining why and how some companies are making flexible schedules work in their company culture.
Why?
Many employers fear that flexible schedules give employees too many opportunities to slack off. In fact, the opposite is true. Study after study shows that flexible schedules contribute to increased productivity, a happier workforce, and better recruiting leverage. Reporting on Yahoo's decision to ban working at home, the Washington Post commented, "Such a policy could very well hurt Yahoo's chances at recruiting the most talented young developers, engineers, and executive talent." Consider the highlights from just two studies:
Fewer distractions equals increased productivity. Sixty-one percent of employees report being less distracted by office politics. Another 59 percent say they experience fewer distractions from their colleagues, 56 percent say they have less general distractions.
Flexible scheduling is a huge recruitment tool. Researchers reported that 82 percent of workers say they would be more loyal to their employer simply because of flexible schedules. Thirty-nine percent would even turn down a promotion, not take a job, or quit a job because of not having flexible scheduling options.
Employees are healthier. One study reported that workers with flexible schedules have better sleep quality, higher energy levels, and decreased emotional exhaustion, psychological distress, and work-family conflicts.
How?
Research shows that flexible scheduling is an important employee benefit, but is it realistic in all business environments? The answer is "yes," because "flexible scheduling" is a broad term. It doesn't have to be limited to working from home or four-day work weeks, although those are some of the most popular applications. Fast Company recently asked three successful companies how they manage flexible schedules. Here's what we learned from them:
Give employees control. Asana, a tech company in the 99th percentile for overall employee satisfaction and engagement, lets its employees set their own schedules. Goals and deliverables

are planned

out four months in advance, so every employee is clear about their role and the work that

must be

done. They

are encouraged

to come to work every day, but hours are not tracked and an eight hour work day is not required. Employees are even eligible for a six-week sabbatical after three years with the company.
Increase time off. "We've found that when employees are given flexibility, they are more highly engaged," said Melanie Collins, global head of people partners at Dropbox. This particular company took time off to a new level last year by switching to unlimited paid time off. That's right. Employees can take as much time off as they want. As a result, the annual employee survey showed a 10 percent increase in work-life balance. If you are afraid to take the "unlimited" approach, simply add a week or additional personal days to care for family responsibilities. Additionally, Dropbox instituted "no-meeting Wednesdays," a day when employees can focus on work from any location they wish.
Make it a company-wide goal. Doing so lets employees know they

are valued

, increases managerial buy-in, and helps track the program's benefits. Dell has a goal to have half its staff working flexible schedules by 2020. The company has already tracked a $21 million savings since 2013 by consolidating office space. Dell's company survey revealed 93 percent of employees say flexibility helps them be successful.
Develop a flexible scheduling strategy for your employees, and start leveraging this valuable recruitment and retention tool. In addition to this popular feature, the JP Griffin Group would be happy to help you craft a complete benefits package that attracts and keeps top talent. Contact us to learn more.