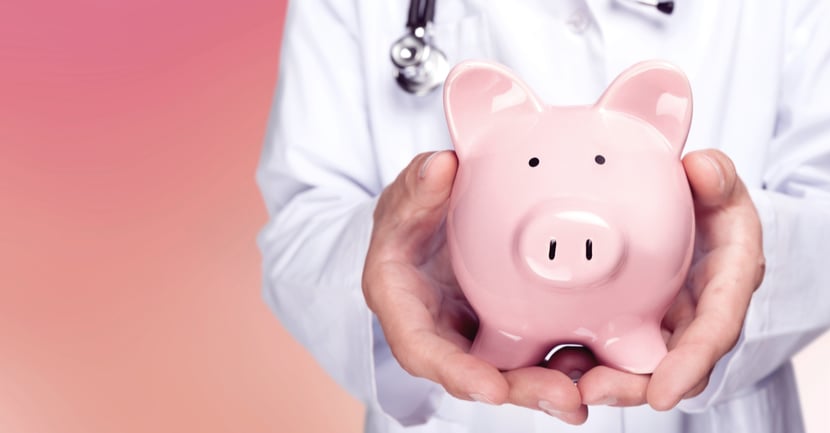 I'll make a prediction. It's going to be very difficult for all of us to become more informed consumers of healthcare when large swaths of that very system seem to be working against us at every turn.
For years now, my organization has championed price transparency in healthcare. We believe it to be the very best solution to bringing down runaway medical care and prescription drug costs, which have pushed up the cost of employer-sponsored health insurance by more than 50% this past decade.
We believe price transparency holds this power to improve group health insurance rates because it ideally allows employers to better ascertain which insurers offer the best discounts while at the same time allowing employees to shop around for healthcare services and prescription drug costs amongst various providers.
That's why we were hopeful regarding a Trump administration rule that took effect in January, mandating that nearly all hospitals must make their prices public – a move that hospitals sued to stop but lost in both district and circuit courts.
For years now, it seems as if insurance companies have been the ones who have been made out to be the bad guys, and while they aren't entirely off the hook, it's nice to see hospitals finally identified as complicit in this mess.
On the flipside, we're disappointed that just this week the Department of Health and Human Services (HHS) issued an order to delay the effective date for another Trump era executive order designed to lower prescription drug costs, again through actions which would bring about more pricing transparency.
Setting aside what is hopefully just a temporary setback to the drug pricing transparency effort, one has to believe that the ruling on hospital price transparency alone holds great promise. And this would be true if it weren't for the outrageous and rather nefarious transgressions being instituted by many hospitals around the country to circumvent this ruling.
These actions certainly have us wondering if consumer-directed healthcare even stands a chance.
WHAT THE HOSPITAL PRICE TRANSPARENCY RULE STIPULATES

Under the federal transparency requirement, hospitals are required to make public the rates they charge specific insurers for 300 common services that are considered "shoppable". Since the ruling went into effect, our nation's roughly 6,000 hospitals have slowly begun to unveil the secret rates they have negotiated with insurers for these "popular procedures."
The rule also mandates that this pricing be "easily accessible" to consumers, in addition to being made available in machine-readable formats so that third parties can use this data in decision tools and other pricing aggregation applications (e.g. image a Kayak-like airline shopping experience, but for healthcare).
HOW HOSPITALS ARE CIRCUMVENTING THE LAW
Since going into effect, three things have become abundantly clear;
HOSPITALS ARE NOT EXACTLY HURTING FOR MONEY
Let's dispel one of the great myths that has been perpetuated on the American public – a great many of America's hospitals are not under financial duress. This isn't to say that some haven't faced enormous economic challenges in light of the COVID-19 pandemic, but this isn't all hospitals, and it most certainly doesn't account for the very healthy and sustained period of prosperity pre-pandemic.
As Dr. Marty Makary points out in his book on the medical industry, The Price We Pay, "despite claims that hospitals have razor-thin margins, large hospitals are building granite lobbies, planting Zen gardens and reporting record profits."
Dr. Makary goes on to point out that according to Open the Books, a government watchdog group, the country's top 82 tax-exempt medical centers had a 23% increase in their net assets in 2019, jumping from $164 billion to $203 billion.
This makes Dr. Makary's next finding all the more infuriating. In a paper he published in the Journal of the American Medical Association, he and his coauthors showed a surge in tax-exempt hospitals garnishing wages and suing patients who couldn't pay.
It's somewhat ironic, and disappointing, that the very same hospitals making it hard for price-conscious consumers to make informed decisions prior to procedures are some of the very same institutions going after these individuals when final expenses for services rendered exceed their means to pay for them.
HOSPITAL SYSTEM CONSOLIDATION ALSO PUSHING UP PRICING
So how have hospitals gotten away with charging exorbitantly high prices? Shouldn't the economic principles of supply and demand help keep this in check?

For one, through provider consolidation, which has been shown to raise prices while, somewhat astoundingly, not improving patient outcomes and quality of care. It's difficult to think of any other industry where a provider can raise prices while product quality falters.
Many hospital systems around the country are improving their profits through provider consolidation, which typically drives down a provider's operating costs. A recent study indicated that hospital mergers can deliver reductions for acquired hospitals 15 to 30%.
Theoretically, this should allow the operator to pass some of these savings along to consumers, which in turn allows them to gain greater market share. About the only time markets don't operate this way is when consolidation also limits choice, which almost never results in a win for consumers. To wit: this same study found that hospital mergers typically increase the price of hospital services by 6 to 18%.
GLIMMERS OF HOPE
In what can be seen as a glimmer of hope, both public and governmental entities are starting to fight back.
In one of the most well-known cases to date, SutterHealth, a Northern California hospital system with 24 hospitals, 35 outpatient centers, and 12,000 physicians in its network, agreed to settle an antitrust case brought by the then California Attorney General Xavier Becerra.
His office accused the nonprofit healthcare giant of using its market dominance in Northern California to drive-up prices. A University of California-Berkey study, cited in the complaint, illustrated how healthcare costs in Northern California, even when adjusted for cost of living, were 20 – 30% higher than in Southern California.
Facing damages exceeding $2.7 billion, SutterHealth agreed to settle the case, paying $575 million in fines while agreeing to have its business operations monitored for a decade. It also agreed to eliminate "all-or-nothing" contracting deals. (These deals demanded that an insurer that wanted to include one or more SutterHealth hospitals or clinics in its network would have to include all of them — even when some of those facilities were more expensive than other competitive options.)
Somewhat unsurprisingly, the American Hospital Association criticized the agreement, claiming it would increase health care cost to the detriment of patients in rural and vulnerable communities.
A TIPPING POINT?
Earlier this month, a California judge approved the settlement with SutterHealth, creating what will hopefully become a landmark case, used to bring about similar changes throughout the country.
The $575 million in damages will be distributed to the unions and self-funded employers that brought the case, who argued they overpaid Sutter for health care. For everyone else, we can only hope that this is the first volley in what will be a sustained effort to bring hospitals in line with other healthcare entities, all of whom are under the microscope as we attempt to rein in runaway healthcare costs.
As for hospitals dragging their feet to comply with the Hospital Price Transparency ruling, the Biden administration has yet to comment on the issue. Nevertheless, frustrated employers, researchers and startups that want to use the price information to make tools for consumers, are all starting to make some noise. Hopefully this will apply pressure on the new administration to enforce the ruling and perhaps revisit the penalties for non-compliance.
FOR MORE INFORMATION
Contact us for more information about how the JP Griffin Group is working to reduce the cost of employer-sponsored healthcare for employers and employees alike.