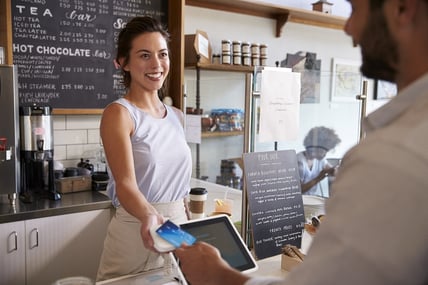 With baby boomers starting to retire, millennials have become the largest portion of today's workforce. For years now, employers have been asking themselves how they can attract and retain this elusive generation — crafting tailored employee benefits packages — and just when they think they've got the hang of it, Generation Z pops up.
Gen Z is also known as the post-millennials, the digital generation, and the iGeneration, but regardless of what you call them, they're beginning to enter the workforce. Though they may be dreading the prospect, it's already time for HR Directors to start thinking about what kind of employee benefits package will recruit a whole new generation.
Who are Generation Z?
The boomer generation is the only one with agreed upon dates recognized by the census bureau (1946 through 1964), but the media has spent plenty of time defining (and debating) the others. For the most part, people agree that Gen Z begins sometime between 1997 and 2001.
Some make the case for defining this generation as starting on September 11, 2001, in recognition of the historical event on that day which changed every facet of American life, including the way we raise our children. Without a doubt, Gen Z is being raised with an entirely different perspective on life than those who came before them.
4 Ways Generation Z Differs from Their Older Cohorts
A 2014 study found that

53 percent

of Gen Z respondents prefer face-to-face communication over millennials' preference of messaging platforms and texts. If this is the case, you may find fewer people in this generation pushing for telecommuting. The same study found that Gen Z is more entrepreneurial than the millennial generation. Seventeen percent want to start their own businesses — including the desire to hire others to work for them — as opposed to just 11 percent of millennials.

In addition, only 28 percent of Gen Z respondents feel that money is a motivating factor in how hard they work for an employer and how long they stay with them (compared with 42 percent of millennials).

An

Ernst & Young survey

finds that Gen Z is more optimistic about their future. About 63 percent of respondents feel "confident that they will be better off, both financially and in happiness at work, than their parents." Considering that many of them watched millennials struggle to get jobs during the recession and that more recent grads are having less trouble, it's entirely possible this is one source of their optimism.

According to a 2014 study by the marketing agency Sparks & Honey, Gen Z wants to

change the world

. This desire to give back is more prevalent among Gen Z than it has been for millennials or Gen Xers. As a result, they're interested in volunteer work. Organizations like WE have developed events like

WE Day

, which is intended to celebrate the previous year's achievements and inspire young people for the next year.
Making an Employee Benefits Package for Gen Z
Because Gen Z is focused on volunteering, they might appreciate something like a paid day of service in your employee benefits package. For employees that wish to partake, they can use the day to volunteer for a non-profit organization of their choosing. Feel free to ask for a signed note if you'd like to make sure this day isn't being used to skip work without using vacation time.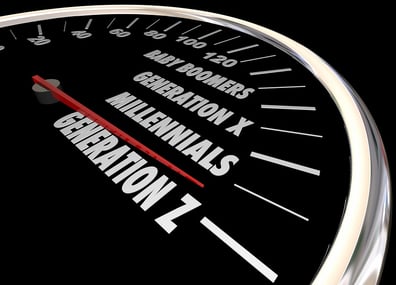 The Ernst & Young survey revealed that 84 percent of respondents cited "potential for career progression and growth" as one of the main reasons to work for any given employer. Since Gen Z puts career growth at the top of their priority list, make sure you make professional development a core pillar of your company culture and recognize it as an actual feature of your employee employee benefits package. You can do this by providing a formal mentorship program, training programs, and full (or partial) reimbursement policies to cover courses, conferences, and seminars.
Interestingly enough, Gen Z may not be overly concerned about the health insurance portion of your employee benefits package, as they'll still qualify for their parents' health plan until age 26 (the youngest millennials on your staff may be in the same situation). This of course will change over time, as their tenure with the organization grows.
It's important to keep in mind that this generation doesn't remember a time before technology was so prevalent, so having your office tech up to date is important. If travel is part of the job description or working from home is a perk they can enjoy, make sure they have the laptops, tablets, or phones they'll need to do their jobs. And if you really want to make them happy, pay for their home internet.
Employee Benefits Packages Gen Z Really Wants
According to Ernst & Young, one of the reasons Gen Z feels so optimistic about their future in the workforce is their collective sense that employers are more in tune with what their generation will need to be successful in the future. They anticipate working with new technologies such as AI, robotics, and automation — all of which they feel will increase their productivity and allow them to focus on other areas where they can add value and derive satisfaction.
You may feel like you have plenty of time to implement these policies, but you don't — the oldest members of Gen Z are currently in college and will soon start evaluating co-ops and internships, which could be the perfect way to recruit them for long-term employment in your company. If you want an employee benefits package that really speaks to Gen Z, you need to be thinking about it now.
How are you planning to recruit and retain Gen Z? Leave us a comment below or contact us. We'd love to hear from you!