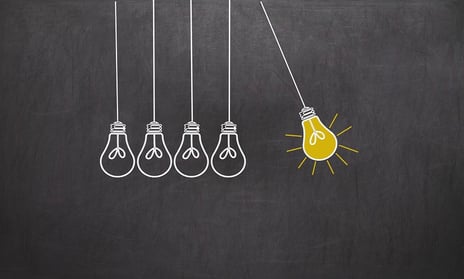 Employers are struggling to assemble impressive employee benefits packages under the crushing weight of ever-increasing healthcare costs. While these escalating expenses may be forcing companies to cut back on their overall benefits package, there are still plenty of innovative ideas that can enrich a company's offerings without costing them a fortune. Here are 11 out-of-the-box employee benefits that won't frustrate your finance department.
8 Affordable Employee Benefits
Convenience Benefits
Dry Cleaning Pickup
Picking up the dry cleaning is something no one wants to do. It's certainly an unappealing errand before or after a long work day, so offering an on-site pickup and delivery service can be a welcome employee benefit. Employees will pay for the cost of the actual cleaning, so at most, the employer will only be on the hook for a delivery fee from the dry cleaner. It's a cost-effective way to give some time back to employees.
Flexible Schedules
Allowing employees to work a flexible schedule is essentially free for employers. As work-life balance becomes an increasingly hot topic, workers will appreciate that they can get to their kid's school event at lunchtime and make up the hours later that evening or on the weekend.
This is an easy employee benefit to offer — as long as there's some sort of tracking system in place. Some companies use the honor system (assuming everyone will get their 40 hours in), while others use tracking websites, such as Toggl to "clock in and out" so supervisors can be assured their employees are all on task.
Telecommuting
Many employees love getting the opportunity to work from home — even if it's only once a week. They find they're able to be more productive and focused throughout the day (because of fewer distractions). For those with challenging commutes, they'd surely appreciate skipping a day of sitting stationary on the highway. And literally no one will complain about working in sweatpants and an old t-shirt with a pet on their lap.
Free Lunch
You don't have to do it often, but most employees really love a free lunch. This is a nice treat if you're putting in long hours to wrap up a project or as a "thank you" after finishing a large project. Employers should get some vegetarian options along with carnivorous fare and provide some healthy alternatives to chips (like fresh fruit or veggies).
If your city has food trucks, you could even make this a turnkey operation by hiring one or two to visit your company. And keep in mind that it doesn't necessarily have to be lunch! It could be breakfast, ice cream in the afternoon, or dinner if people are working into the evening. Employees will feel appreciated and it didn't cost a fortune.
Extra Time off at the Holidays
When Christmas and New Years' fall on a weekend, employees typically miss out on a piece of their employee benefits package — two paid holidays — that they would have enjoyed had they fallen on a weekday. If that's the case, let them take the day before or after so they can enjoy some extra family time (or quiet time).
It won't actually cost the company anything and the workforce will be grateful for some leeway during a busy time. If there are employees that don't celebrate Christmas or their New Year is a different day than January 1, let them use that extra day in accordance with their own holiday and let them work from home the day everyone else is taking off. Little things like this easily boost morale.
Direct Deposit
Some employers are still resisting direct deposit because of the cost associated with it, but in the end, the convenience it provides is very much worth the cost — both for employees and the accounting department. The workforce doesn't have to go to the bank anymore and the payroll department doesn't have to worry about them losing their paychecks. The books are more accurate because once the check is written, the money is gone. Never waste money re-issuing a check again.
Recognition Benefits
Achievement Awards
Employees generally appreciate recognition for a job well done, which is why achievement awards are an easy benefit to offer. This doesn't have to be an extensive (or even expensive) venture by any means. Companies can award an employee of the month certificate with a gift card to a local popular restaurant or even a free half-day's vacation.
Event Tickets
Raffling off tickets at holidays parties or as a reward for winning a contest is a fun employee benefit that doesn't have to cost an arm and a leg. Employers don't have to obtain season tickets to pick up the occasional two or four-pack of seats to local sporting events (although if you do hold corporate seats, giving them away when they would otherwise go unused is an easy way to make people happy).
3 Innovative (But More Expensive) Employee Benefits
Some employers have more flexible budgets than others, so here are a few ideas that might cost a bit more than the others on this list, but are still affordable.
Financial Literacy and Management Courses
Some employers are choosing to offer financial literacy seminars during work hours. This growing trend is meant to empower employees to save money every month, cut wasteful bills, and learn how to fund their retirement. This is an especially attractive option for companies who've switched to consumer driven healthcare with HSAs (health savings accounts), as employees may have more out-of-pocket expenses.
Free Parking or Public Transportation Passes
Employees working in metropolitan areas are often taxed with the added financial burden of paying to park their cars at work. This expense adds up quickly for working families, so they're likely to appreciate such a simple employee benefit.
For employees who choose to ride the bus or subway to work, paying for a monthly public transportation pass would be a good substitute. As an added bonus, this perk may be tax-deductible, but the logistics should be verified with your accountant.
Student Loan Reimbursement
While this employee benefit could cost more than most on this list, it's still pretty affordable, since not all employees will have student loans. The people most likely to take advantage of this benefit are younger members of the workforce (mostly Millennials) and we think it will catch on quickly. Forbes believes this benefit is "forward-thinking" and "employee-centric," and what employer doesn't want to be described with those attributes?
The best part about this modern employee benefit is that employers can cap the amount wherever they feel comfortable — whether that means $1,000 or $1,500 annually per employee, trust us, every little bit helps. Those that use the program will be incredibly grateful and are likely to feel an increased sense of loyalty to their employer.
Which of these innovative (but cheap) employee benefits is your favorite? Leave us a comment below or contact us. We'd love to hear from you!
The JP Griffin Group consults for discerning companies coast-to-coast, ranging in size from 10 to more than 30,000 employees. In addition to our Scottsdale, Arizona headquarters, we have bi coastal offices in Seattle, WA and Washington, DC.