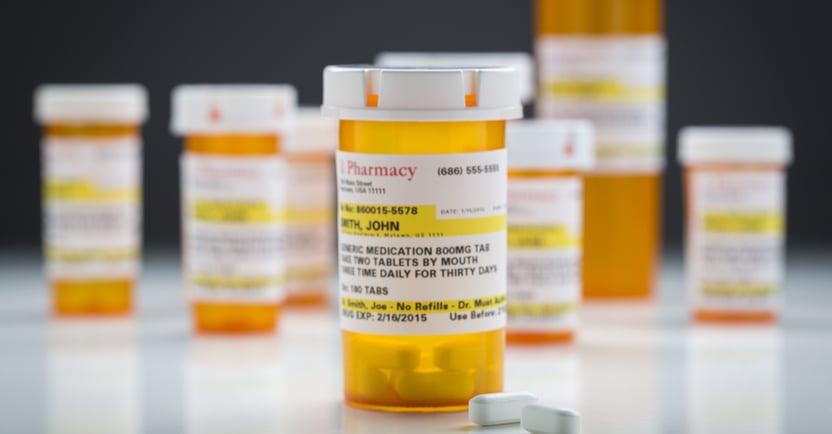 When considering prescription drug cost savings, plan sponsors know where to look: the cost of specialty drugs.
Specialty drug treatments accounted for approximately 52% of pharmacy spending in 2020, and when 2021 is fully accounted for, that number is expected to increase. Plan sponsors can expect specialty drug spending to hit 55% or more of total drug costs in 2022.
And it's no surprise that specialty drugs are eating up a huge amount of total drug spending — whether it's an oncology drug, a drug to treat a rare condition, or a biologic with multiple indications, the annual cost of a single specialty treatment can easily run into five, six or even seven figures.
Because of its increased percentage of total drug spending, specialty drug costs are proving a major headache for plan sponsors. They need to find ways to control spending on these treatments, lest the cost of the drug benefit become prohibitive.
Here are three ways to manage the cost of pharmaceutical benefits.
Focus on fundamentals for Rx cost savings
If employers/plan sponsors and their pharmacy benefit managers (PBMs) can't control the runaway costs for specialty drugs, they can at least slow the cost impact on the pharmacy benefit. The way to do so is through strong management of the drug plan's formulary, design and funding.
Here's how to apply solid fundamentals in each of these areas:
1) Active formulary management: Treatments for autoimmune conditions like rheumatoid arthritis and psoriasis represent one of the largest blocks of specialty drug spending and command some of the highest drug costs. And while breakthrough biologics command most spending on autoimmune conditions, it doesn't mean all of them are cost-effective or should be on formulary.
Narrowing the formulary for specialty drugs gives a plan's PBM a strong negotiating tool to secure better prices from preferred manufacturers whose products are believed clinically superior for a specific condition. Plans can mediate disputes by implementing processes to handle prescriptions that aren't on the formulary.
Reducing the number of drugs on a formulary is only part of increasing pharmacy cost savings: it needs to be tracked, with adjustments made to market conditions.
2) Plan design improvements: Most pharmacy benefit plans have three tiers: generic, preferred brand, and non-preferred brand. Creating an additional tier for specialty drugs — or even for biologics and biosimilars alone — can start to help control costs.
Structuring out-of-pocket costs to help encourage members towards the product with the lowest net costs, providing a strong cost-containment strategy for specialty drugs.
3) Alternate funding strategies: For certain specialty medications, manufacturers may offer patient assistance programs. However, patient eligibility for these programs are not a given.
Innovative solutions to help members find these assistance programs can make a difference. Eligibility is usually determined by factors such as the financial situation of the plan member family and the extent to which the drug is covered. For this reason, alternative funding strategies are not a panacea to generate prescription drug cost savings.
Some PBMs won't support this type of strategy, as they don't want to lose the revenue associated with dispensing medication. However, PBMs whose business model doesn't depend on that revenue stream can employ innovative partnerships that can execute this strategy. Employers need to understand required benefit design changes and integration with stop loss, and conduct a compliance review before implementing such a plan.
Employee Benefits consultants at JP Griffin Group, a division of Hub International, can help you manage the issues facing today's benefits programs, including the rising costs of specialty drugs.