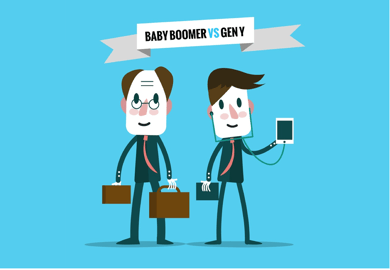 As new generations enter the workforce, managers must learn how to lead diverse groups with various backgrounds, values, work ethics, expectations and motivations.
Consider that our current workforce is comprised primarily of three generations: Baby Boomers, Gen-xers and Millennials (not counting the bookend demographic groups of Generation Z and The Silent Generation). Managing these different generational groups requires getting into their mindsets to understand what makes them tick — and what makes them more productive and satisfied at work.
Battle of the Boomers and Millennials
Each generational group in the workplace today has been influenced by a combination of profound societal events, demographic trends and cultural phenomena unique to the time in which they came of age.

Because these differences are most pronounced between the oldest and youngest in our workforce, we'll focus on baby boomers and millennials — even though Gen-Xers are a unique demographic all to themselves.
Millennials, of course, are growing in numbers as baby boomers continue to reach retirement age. In 2015, Millennials made up about 34 percent of the workforce and now represent the the largest demographic employed.
Conversely, per 2015 Pew Research data, baby boomers make up about 29 percent of the workforce — a drastic change from 49 percent in 1995. That said, some baby boomers are hanging on, working well past retirement age to replenish their savings and regain some of the financial security they lost during the most recent recession.
Millennials vs. Baby Boomers: How to Manage Them
These days, there are especially vast differences across generations in the use of technology, methods of communications and relationships between employer and employee. For this post, we'll focus on four diverging areas when it comes to managing millennials vs. baby boomers: feedback, mentorship, patience and flexibility. (We've addressed generational differences in employee benefit interests in a previous blog post.)
Performance Feedback
While each demographic values feedback, they differ in the frequency, immediacy and manner in which feedback is expected and appreciated.
Millennials like to have quite a lot of feedback. This differs from their baby boomer counterparts, who tend to be content with annual performance reviews and conversely may not want to give consistent feedback if they've moved up to management level positions. Boomers typically like to have a set of goals and then be left alone while they accomplish them. This schism is visible in a 2016 Gallup poll, in which just 19 percent of millennials said they receive routine feedback despite desiring far more from their employers.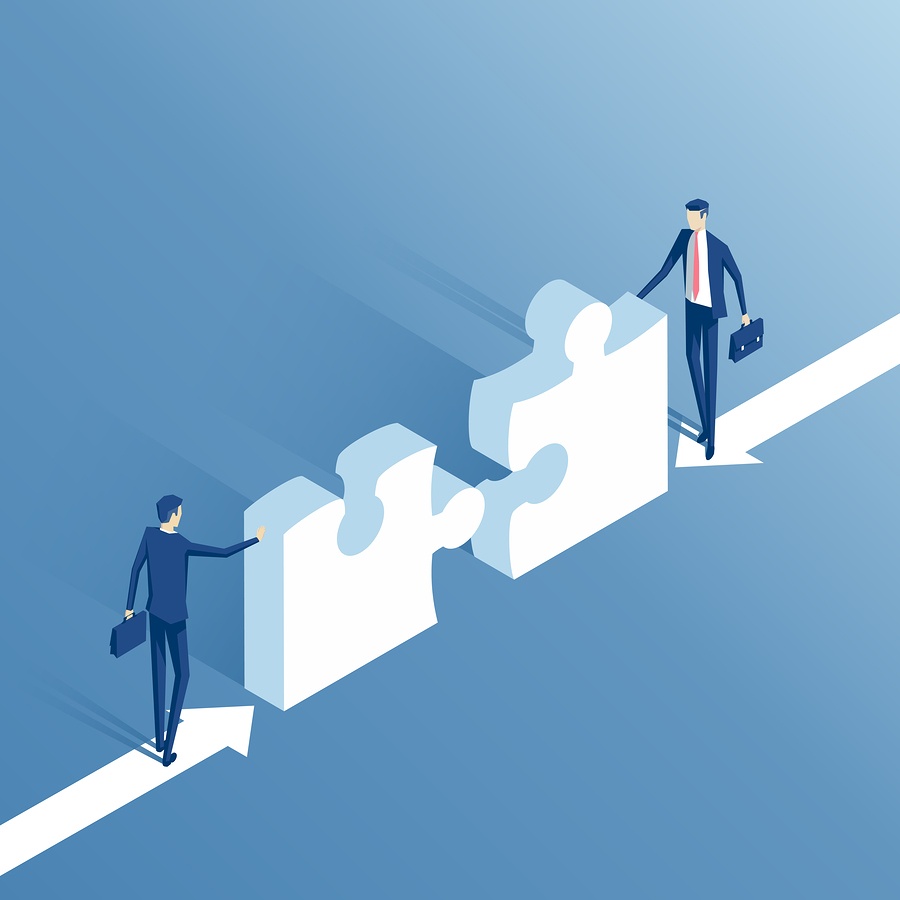 Perhaps this difference has something to do with the instant feedback world millennials grew up in — social media, the Internet, interactive video games, so-called "helicopter parents" and an "everyone gets a trophy" culture. Regardless of the reason, this group of workers prefers frequent feedback as opposed to annual reviews. Many companies still include annual reviews as part of their process (and there's nothing wrong with that), but it's important for businesses to understand that millennials expect and desire informal feedback on a much more consistent basis.
While this doesn't mean each review requires a serious sit-down in a conference room, encouraging managers to communicate openly with their millennial employees can go a long way. For example, telling millennials they've done a good job on a project gives them confidence to tackle the next one. Likewise, pointing out areas for improvement gives them a roadmap for elevating their performance without setting them up to feel blindsided at an annual review months down the line.
Mentorship
Boomers might have never even considered the thought of mentorship programs. As a result, they are unlikely to see a need for them and may have no desire to invest their time in them. By contrast, their millennial cohorts are all about mentorship. As Forbes contributor Kaytie Zimmerman writes, "Among millennials, there is a collective shout to employers to develop them, mentor them, and give them opportunities to lead."
Much like the desire for feedback, millennials value guidance in the workplace. Employers who set up mentoring programs typically do so in a way that pairs a younger worker with a mentor in a higher position within the company. In many cases, the mentor is from a different department or possibly outside the junior employee's chain of command. This way, the employee can feel more open about discussing issues or problem areas within his department without fearing repercussions from his immediate boss.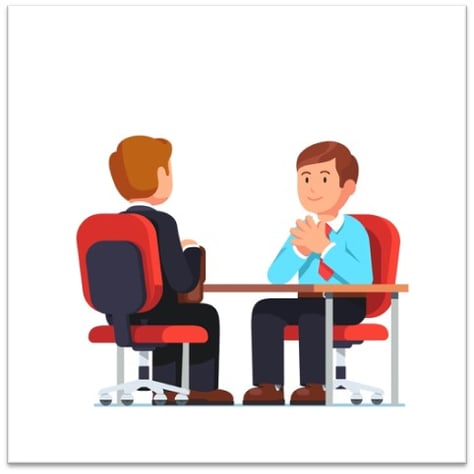 Of course, this may mean that the mentors in this equation are actually boomers, but that can be a powerful combination. Elizabeth Dukes at Inc.com points out, "It may not be the most conspicuous match, but millennials and baby boomers actually make great teammates."
People like to impart their hard-learned lessons to younger generations. As boomers enter higher level positions and near retirement age, they may even feel compelled to pass along sage advice and cautionary tales to the generation destined to follow in their footsteps.
Mentorship programs can be a great way for boomers and millennials to bond. Rather than focus on their differences, which can often cause tension within the workplace, mentorship increases collaboration and promotes understanding. Millennial employees may also benefit from "skip-level" meetings, in which a subordinate meets with a supervisor two rungs up the chain.
Gratification
If millennials are the "instant gratification" generation, boomers are the demographic best-suited to the title "delayed gratification" generation.
Boomers grew up in an era in which technology was far more limited than what we enjoy today. Some boomers remember having "party lines" in their childhood homes, which were phone lines run by a real operator and shared by an entire street — they'd have to wait their turn to use the phone and keep conversations short so the next person in the queue got a chance to make their call.
On the other hand, the youngest millennials may have a hard time remembering corded phones. They were raised in homes in which everyone got their own cell phones, giving them the ability to talk whenever they wanted, regardless of what anyone else in the house was doing.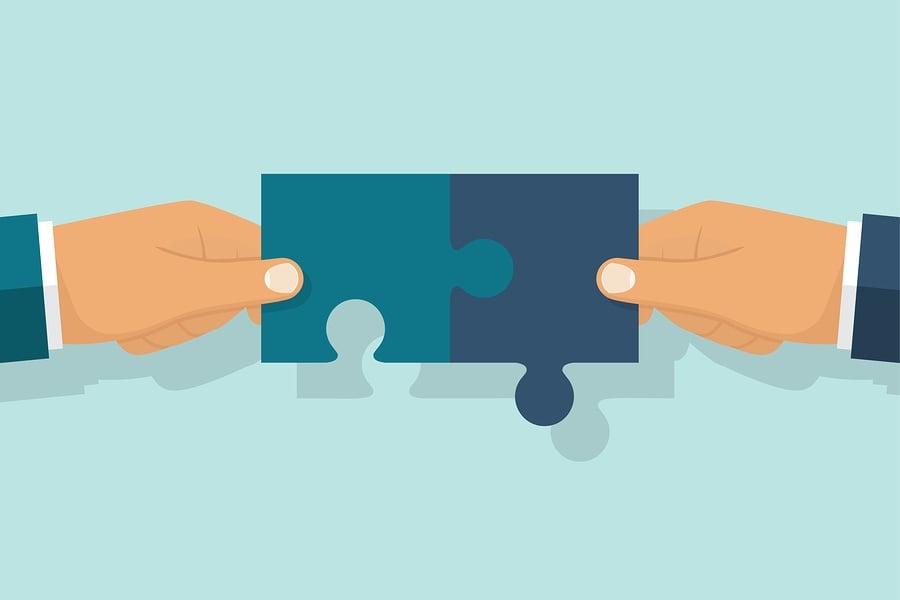 The same goes for other advances in virtually instantaneous technology — texting, instant messaging, mobile boarding, on-demand taxis/ride-share and other services. As a result, millennials are often viewed as impatient or easily distracted.
As we've written before, however, growing up in a culture of instant gratification doesn't mean millennials are lazy or unable to focus at work. Understandably, boomer managers might experience frustration when interacting with younger subordinates accustomed to having information at their fingertips, but keeping millennials' tech-savvy upbringing in mind can help senior managers bridge the divide between millennials vs. baby boomers.
Flexibility
Generally, boomers are accustomed to a routine 9 to 5 work schedule because that's been their "normal" for the majority of their working lives. They went to work in the morning, came home at night, hung out with their families for a while, went to bed, and got up the next morning to do it all over again.
However, millennials don't necessarily thrive in environments that demand the same monotony. Many prefer to work longer hours Monday through Thursday so they can leave early on Friday. They might even want to work from home one day a week — or always. It's important for employers to note that flexibility doesn't mean a loss in productivity.
As Ernst & Young Global Generation Research indicates, millennials on average work longer hours than their Gen-X and boomer counterparts. For example, they may feel constrained by hard start and end times to their work day, yet don't bat an eye at being asked to answer work-related calls and emails after hours or on weekends.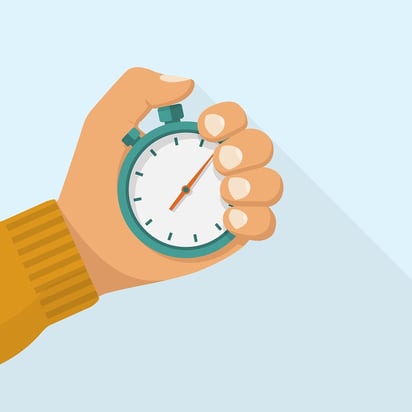 In fact, there are many ways employers can manipulate traditional work hours to appeal to millennials and others who value a more flexible work schedule. Managers may therefore want to focus less on physical presence and more on mental presence, as well as quality of work vs. quantity of hours. That said, new hires are probably not good candidates for telecommuting or wildly flexible schedules. As these workers gain experience and knowledge in their positions, however, employers might discover that allowing their millennials to enjoy a bit of freedom in this area can make for a productive and efficient workforce.
Creating Harmony Among Different Generations of Workers
When it comes to millennials vs. baby boomers, managing these diverse sets of employees doesn't have to be a battle — or even much of a challenge. By making an effort to understand what motivates both groups, and how each generation's strengths can complement the other, employers can tap into the best traits of both sets of workers.
How is your company dealing with millennials vs. baby boomers? Leave us a comment below or contact us. We'd love to hear from you!