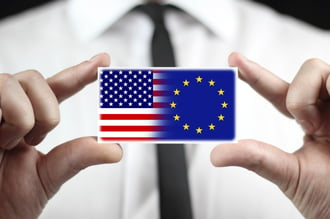 Yes, this is the land of opportunity. However, a recent report from research firm Glassdoor found that employee benefits for Americans lag far behind their European counterparts. Researchers compared paid paternity and maternity leave, general paternal leave, paid holidays, paid sick leave, and unemployment benefits across 14 countries. While countries like Sweden, Finland, France, and the UK took the prize in numerous categories, the U.S. failed to shine in any of the areas analyzed.
Why should we care how U.S. employee benefits compare to other countries? It's doubtful your employees will move to another country just to get more paid time off. However, this trend is significant for U.S. companies looking to retain their talent. Here's why.
Millennials Redefine the Workforce
Millennials now make up the largest generation in the workforce. By 2025, they will make up 75 percent of American workers. Let's examine just one of the Glassdoor research categories: maternity leave. According to the Washington Post, only nine percent of companies offered fully paid maternity leave benefits in 2014. That number actually dropped from 16 percent in 2008. Research from Ernst & Young found that 40 percent of young workers, including male and female, would actually consider moving to another country because of the lack of paid parental-leave policies.
"A figure like that certainly shifts the conversation from paid parental-leave being a 'nice to have' to being a 'need to have' for companies," said Ernst & Young's global-diversity and inclusiveness officer, Karyn Twaronite.
Millennials are the largest workforce now and will continue to be in the coming decades. They are demanding a work environment that gives them the work-life balance they want, and employee benefits is a huge part of that. Ernst & Young found that millennials are willing to take a pay cut, pass on a promotion, or even relocate to achieve a better work-life balance. The bottom line is that without great benefits, Americans companies will find it harder and harder to find and retain their top talent. The 2015 Millennial Majority Workforce study found that 53 percent of managers say they find it difficult to find and retain millennials. Of the millennials surveyed, 58 percent say they expect to leave a job within three years.
How to Close the Gap
Realistically, American companies can't change policies overnight. Most European employee benefits are actually managed by their individual governments and the European Union. However, sitting back and doing nothing is not the answer either.
The Glassdoor research gave the US an overall aggregate score of .03. Compare that to Denmark's 7.8 and France's score of 7.2. That's a pretty big gap and many US companies are attempting to close it.
Entrepreneur magazine featured their Top 10 picks. Microsoft, Google, Netflix, Adobe, and Johnson & Johnson were just some that stood out. Why do they do it? Entrepreneur explained, "To get the best out of them—and to keep them from jumping ship—employers must step up and seriously support their charges, and not just in the workplace. On the homefront, too. It's a smart business move." Companies are getting the message that employees want a better balance of work and home, and employee benefits are at the heart of achieving just that.
We must shift from the mindset of employee benefits being a company expense. Great benefits yield happy employees. Forbes equates happy employees with greater profits. Its number two factor in making employees happy is "deliver awesome benefits." Benefits should be viewed as an investment in your people and your company. Break the mold. Provide benefits that really set your company apart.
The staff at JP Griffin Group are benefits architects for the modern workplace. Our experts understand the needs of the changing American workforce. Contact us today to talk about how to improve your employee benefits strategy.