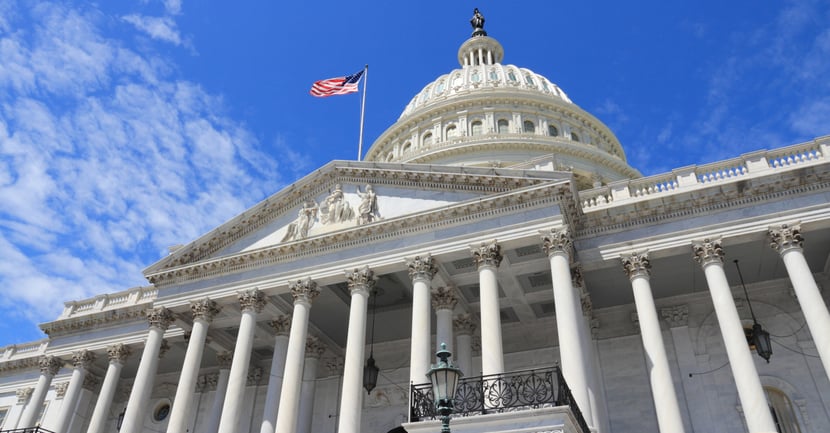 "As frightening as yesterday's unemployment numbers were, it's merely a preview of how bad things are going to get." That's a quote from today's Wall Street Journal, and it's probably an understatement.

With businesses all around us temporarily shutting down, and some outright going out-of-business, the U.S. economy is headed off a cliff, into uncharted territory, and our leaders know it.

With Senators on both sides of the isle disagreeing over how best to help individual Americans during the coronavirus pandemic, they are at least unified in the pressing need to get something more done - and as fast as possible.

If met, tonight's midnight deadline, declared just an hour ago by Senate Majority Leader Mitch McConnell, would make it possible for the legislation to be drafted at breakneck speed over the weekend. This would allow Senators to vote as early as Monday on what is sure to be a wide-ranging stimulus package which is likely to top $1 trillion.
Here's what they are considering.
Direct Cash Payments vs. Expanded Unemployment Benefits
Lawmakers are debating whether to give cash payments directly to Americans, expand unemployment insurance, or some combination of the two. Senate Republicans and the White House support direct payments while Democrats are pushing for dramatically increasing unemployment benefits.

Republicans argue that putting cash in the hands of Americans who've lost work would be the quickest possible way to deliver much-needed government assistance. Democrats want to expand jobless benefits, arguing their plan would help more people for a longer period time - and it would include contract and gig workers.

Senator McConnell's broad plan, released late Thursday, calls for taxpayers to receive up to $1,200, with married couples eligible to receive as much as $2,400 with an additional $500 for every child.

Those payments would scale down for individuals who make more than $75,000 a year and couples that make more than $150,000. Individuals who make more than $99,000 and households that earn more than $198,000 wouldn't be eligible for direct assistance.

Lawmakers in both parties are, at present, pushing for a number of changes and additions to this proposal. Members of both parties expect that expanded unemployment insurance will be included in the final deal, in addition to some sort of cash assistance.
Other Stimulus Package Items
Beyond cash payments and an expansion of unemployment benefits, the stimulus package will also undoubtedly put forth a rescue plan for workers and companies in industries facing the brunt of the struggling economy, most especially those in the travel & leisure, manufacturing and restaurant industries.

Democrats are also pushing for a "Marshall Plan" for the nation's health-care system, calling for a $400 billion federal investment to address capacity issues and medical-supply shortages at hospitals, particularly rural and smaller ones.

Any eventual deal will need to be bipartisan because it requires 60 votes in the Senate and must pass the Democratic-controlled House to become law, meaning Republicans and Democrats will have to bridge their divisions.

President Trump sounded optimistic during this morning's press conference, saying "'There's tremendous spirit to get something done."

We can only hope he's right. We'll find out when the clock strikes midnight.