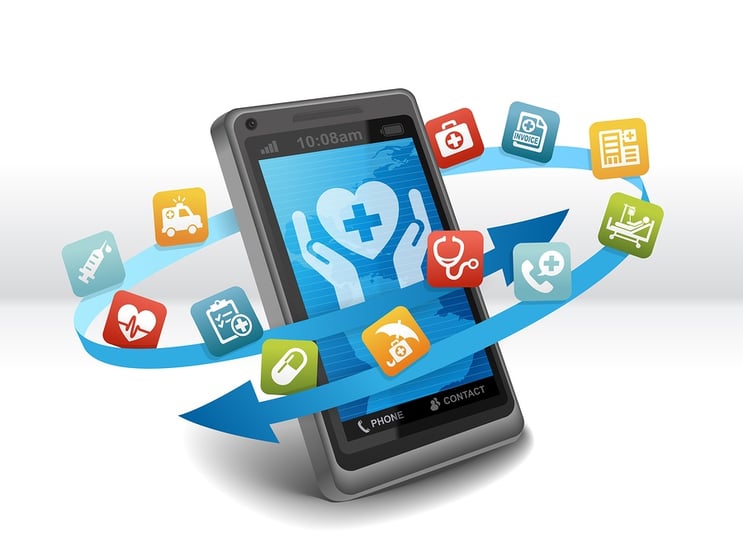 Cultivating a truly competitive employee benefits package can sometimes seem like an insurmountable task. Most employers work in earnest to put in place the very best benefits they can afford, without compromising coverage. This is especially true when it comes to the medical portion of their program.
Telemedicine, rapidly growing in popularity, is an excellent way to supplement a medical plan without driving up costs - but it does have some drawbacks as well. So what exactly is telemedicine, and is it a good fit for your company?
What is Telemedicine?
Originally intended to reach people in remote locations, telemedicine has grown in popularity over the past decade and especially today with the presence of COVID-19 and many businesses closing and families instructed to stay at home.
Telemedicine allows patients to speak to a doctor on the phone and preferably, with video, as doctors can visually observe the patient. The doctor can diagnose minor health issues and even write prescriptions. If the doctor fears the issue at hand requires immediate medical attention, he or she can recommend the person go the nearest emergency room or urgent care.
Telemedicine is perfect for people who have a hard time getting an appointment with their primary care physician (PCP), people with newborns (who are likely to have a number of questions), or those who are disabled and struggle to get to their PCP's office.
Simple medical devices in the home can even be used to help provide vitals and diagnostic information to the doctors so a more accurate diagnosis is possible.
Telemedicine is typically far less expensive than an office visit — for both the patient and the insurance company. In fact, there's no copay for telemedicine, making it an attractive option for those with copays on the higher end of the spectrum (especially for specialists) or for those who might be tight on cash.
The Pros and Cons of Telemedicine
Pros of Telemedicine:

There's often no copay

, which certainly sweetens the deal.

It can be less expensive than traditional medicine.

As the above point outlines: there are often no copays for patients. But it's cheaper for the insurance companies also, since they don't have to reimburse the doctor for an office visit.
It's more convenient.

Patients can chat with a doctor from the convenience of their homes (or office) without having to take PTO to visit a doctor's office.
It provides access to specialists.

When many people think of telemedicine, they usually just think of PCPs, but most don't realize that specialists are also available. And again — with no copay.
It increases patient engagement in their own health.

If your employees have convenient access to doctors, they may be more likely to call when something feels wrong. It's common for people to say "I'll tell the doc next time I'm in," but then they forget to mention it three months later when the symptoms have subsided and it doesn't seem pertinent any longer.

Cons of Telemedicine:

Its use with HSAs is complicated. The issue here is that telemedicine technically cannot be used in conjunction with today's popular HDHP with HSA plans. (Telemedicine's lack of a copayment — one of its very best features — technically violates the terms of an HSA.) That said, because telemedicine is still new, its classification is a grey area. For example, telemedicine that provides preventative care is perfectly legal because it doesn't fall under the classification of a "health plan." However, if telemedicine is providing a "significant" portion of a person's healthcare (such as through chronic disease management involving lab testing), it

would be

thought of as a "health plan" and would therefore be considered disqualifying coverage.

It really works best with video,

which requires people to have a webcam or conduct the call from their phone. It's tough for doctors to simply hear a patient's voice and diagnose a problem. Doctors can more effectively assess a situation if they can place eyes on the patient's demeanor, body language, and (when applicable) visible signs of the ailment.
It reduces care continuity.

Since the employee isn't seeing a PCP for that weird rash on his arm, but rather the tele-doc, the PCP won't know he had a weird rash on his arm when he goes in for a seemingly unrelated issue three months from now.
It may reduce helpful in-person interactions with PCPs.

Along the same lines, if employees feel like they can just call a 1-800 number and reach a doctor, they may be less inclined to see their PCP, even if only for a yearly physical. This reduces the effectiveness of preventative medicine, which intends to catch illnesses early through meaningful interactions with a single doctor.
Fear of misdiagnosis.

Misdiagnosis can happen regardless of whether someone is in a doctor's office or their own living room. There have been very few reports of issues in this area, but

it's important to remember that tele-docs are meant to supplement traditional office visits — not replace them.

If an employee is pretty sure he has pink eye (based on prior experience in his life), he might be able to get away with telemedicine for a quick prescription, but if he's worried he has strep throat, a visit to the doctor is probably in order. Basically, people have to use common sense when deciding which doctor to call.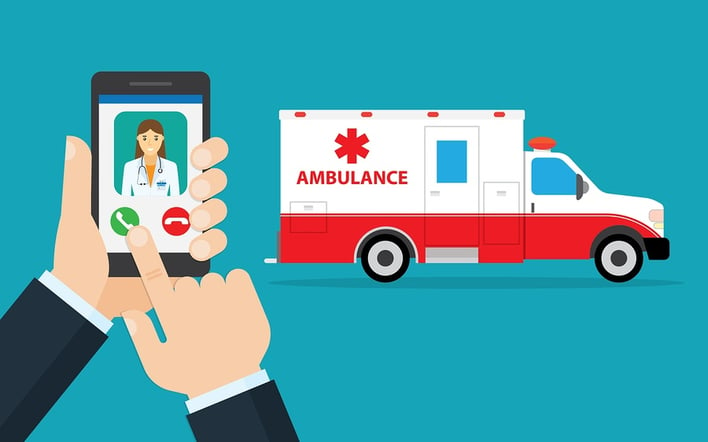 How Can Telemedicine Help My Business?
When employees take time off work to visit the doctor, it decreases productivity. It's no one's fault, necessarily — it's just a fact. Depending on how far the doctor is from the employer, they may need take a half-day — as most doctors do not offer weekend hours. Telemedicine will not only save your employees' time, but it will save you time as well. They can use a lunch break to call a tele-doc and get a quick medical opinion.
Healthy employees are more productive (both from a stress and medical leave standpoint), but they're also less expensive. Remember that group health insurance rates are based off of past claims history, so the more expensive the claims that are made, the higher your rates will go.
Telemedicine services can help catch illnesses early, which can not only save your employees lives, but it also saves money. Perhaps someone knows they should get that mole checked out, but getting into the dermatologist is tough — and time-consuming. A tele-doc can take a look at the mole and offer suggestions, whether it be to keep an eye on it and take additional measurements and pictures or to make an appointment with the dermatologist, after all.
Ask Your Employee Benefits Broker about Telemedicine
If you're interested in offering telemedicine services to your employees, check with your employee benefits broker to see what options are available. The availability may surprise you: telemedicine plans are becoming so popular that some carriers, such as Blue Cross Blue Shield, are baking it into their medical plans. The state of Arizona even requires that all private health insurance plans pay for telemedicine services across the entire state — not just rural areas.

Still have questions about telemedicine? Schedule a complimentary benefits review for your firm. We're happy to help!
About JP Griffin Group
The JP Griffin Group consults for discerning companies coast-to-coast, ranging in size from 10 to more than 30,000 employees. In addition to our Scottsdale, Arizona headquarters, we have bi coastal offices in Seattle, WA and Washington, DC.
*This post was originally published on May 2, 2017