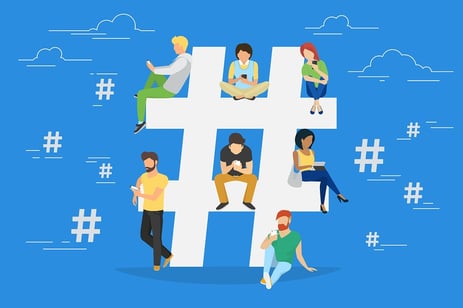 The #hashtag turned 10 years old in 2017. Like many other internet phenomena, it's hard to imagine life without it. Although hashtags can be used to entertain and enlighten, they are also incredibly useful for businesses. With 328 million active users, Twitter (much like LinkedIn) offers a great opportunity for Human Resources (HR) Directors and other HR professionals to gather new ideas for their organization and spread useful information. When HR professionals use Twitter hashtags effectively, people can more easily find and share their content.
Here at the JP Griffin Group, we use Twitter hashtags all the time to help us stay abreast of industry specific employee benefit news and to stay plugged into other thought leaders in the employee benefits space. If you're new to hashtags, here is some of our seasoned advice on how to find the best Twitter hashtags and what makes them so valuable.
6 Ways to Find the Best Twitter Hashtags
Twitter is a social media platform built on real time, rapidly changing news and events. In other words, it's constantly evolving and new hashtags trend every day. That being said, some hashtags have more staying power than others. Part of incorporating hashtags into your HR-related content is knowing how to find relevant hashtags in the first place.
Here are six ways to find the best Twitter hashtags:
The All-time Top HR Hashtags
As a first step, we found the all-time most popular HR-related hashtags. To do this, we used hashtagify.me, a free service that allows you to search any subject to find the most commonly used hashtags. The following hashtags rank highest for HR-related topics.
#Hiring

#Job

#Recruitment

#TChat

#Business

#TweetMyJobs

#Recruiting

#Leadership

#Jobs

#Management
As these popular hashtags show, recruiting is a large component of what gets tweeted relating to HR. If you're not a hiring manager, but rather someone who handles leadership development, corporate communications, or employee benefits, then you'll want to use more granular hashtags specific to your area of concentration.
The Best Twitter Hashtags for Employee Benefits
If you're an HR generalist or specialist who deals with employee benefits, then these are some of the best Twitter hashtags to use when searching for tweets that discuss employee benefits. Note: All statistics are estimates per hour.
#HR - Tweeted 271 times, seen by over 2 million people.

#Healthcare - Tweeted 425 times, seen by over 466,000 users.

#Smallbusiness - Tweeted 150 times, seen by more than 265,000.

#Employeebenefits - Tweeted only a few times, but seen by almost 4,000 people. This is more fitting for long-term views of a tweet, rather than a fast burn.
The Best Twitter Hashtags for Employee Recruiting
#Job

#Jobs - As the analytics show, it's okay (and important) to include plurals of a keyword in some instances. "Job" was seen by 4.6 million people, but "jobs" was viewed almost 8 million times.

#Hiring

#People
The Best Twitter Hashtags for Employee Retention
Here is a great example of why you should invest at least a little time and effort into hashtags before you use them. Because Twitter limits you to 140 characters, shorter hashtags are almost always more popular than longer ones. Based on our research, the hashtag #employeeretention is rarely used. The same goes for #employeeexperience and #employeeturnover — they simply use too many characters. Better choices include: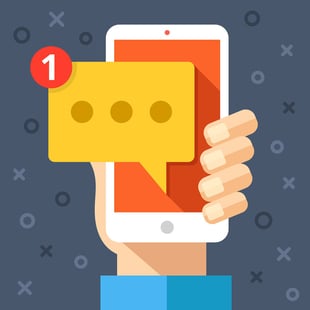 #HR

#Startup

#Onboarding

#Employeeengagement - Longform hashtags may be worth it if they are popular among relevant groups.

#Employeeappreciationday - Some hashtags will work year round, but others may be the kind you need to mark your calendar for and are well worth the extra characters.
The Best Twitter Hashtags for Company Culture
In the employee recruitment and retention realm, company culture often pops up as an important factor. This is especially true as more millennials enter the workforce. Because of this, many companies are working to transform their corporate culture to appeal to a younger demographic and those who already do appeal to millennials are using Twitter to promote themselves. Some relevant hashtags in this sphere include:
#Culture

#Leadership

#Companyculture

#Management
The Best Twitter Hashtags for HR and Finance
These days, employee benefits account for a significant portion of most companies' profit and loss statements. In fact, sometimes it's the second or third largest line item. As this trend has evolved over the past couple decades, finance has become more involved in some aspects of HR and consequently, HR professionals have had to tune up their finance acumen. Here are some great hashtags that span across HR and Finance:
#cfo

#chro

#shrm

#Compliance

#Finance

#Businessfinance
Incorporating HR Hashtags into Marketing
While HR professionals should follow these hashtags to keep up with current trends and successful ideas, it's also important that they communicate their thoughts to the marketing team. This will allow job openings to be shared on social media with relevant hashtags that will make job seekers more likely to find the listing and apply online.
For example, if there's an opening in the finance department, relevant hashtags could include:
#Job

#Jobs

#Hiring

#Finance

Any other hashtag that accurately describes the specific job, such as #Comptroller, #Bookkeeping, or #Payroll
Following these easy steps will allow even the least Twitter-experienced HR professional make strides in learning how to effectively use hashtags for both educational and promotional purposes. Remember that popular hashtags change daily, so this isn't an exercise best applied once per month, but rather daily or (at the very least) weekly.
How does your HR department use social media? Leave us a comment below or contact us. We'd love to hear from you!
The JP Griffin Group consults for discerning companies coast-to-coast, ranging in size from 10 to more than 30,000 employees. In addition to our Scottsdale, Arizona headquarters, we have bi coastal offices in Seattle, WA and Washington, DC.