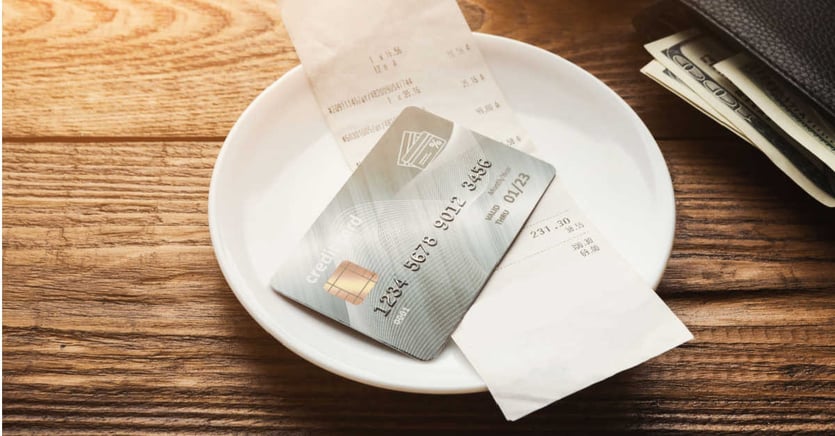 Inflation has increased the cost of goods and services for most every employer, while low unemployment rates have pushed-up wage and benefit costs across the country. Restaurants, in particular, have seen their costs across the board soar, impacting already slim margins.

Some businesses have started to provide line-item detail of these additional expenses to customers, typically to help justify price increases or to make a political statement.

While this practice isn't entirely new (it started to gain prominence ten years ago with the passage of the employer mandate, part of the Affordable Care Act), recent actions in this regard by two Scottsdale Arizona restaurants resulted in a $20,000 fine.
HOW THE TROUBLE STARTED
In May of 2022, two Scottsdale restaurants, both owned by Chicago-based What If Syndicate caught the eye of the Arizona Attorney General's Office for adding an undisclosed 3.5% employee benefits fee to their customer's bills.

According to the lawsuit filed by Arizona Attorney General Kris Mayes, the charges appeared on customer bills as "Emp Benefit", and were only disclosed on each restaurant's "About Us" website page and/or on the reservation checkout page, with the following language; "We love our staff. To help cover insurance, benefits, and staff wellness we are adding a 3.5% charge for all transactions paid."

WHERE THE PROBLEM AROSE
It is important to point out that the fee itself was not the problem. The problem was charging the fee without disclosing it more clearly on the menu. Those dining at the restaurants were not aware of the additional fees until they were presented with their bills.

Per the Mayes lawsuit, "The public deserves transparency when dining out, and that includes knowing the total cost of meals before ordering. Defendants created a separate charge that appeared mandatory and allowed defendants to advertise lower menu prices while knowing they would charge higher prices on the final bill."

The lawsuit continued, "Defendants then concealed, suppressed, or omitted material information about that charge on the menu, over the phone, and on their websites. Defendants have charged thousands of consumers this improperly disclosed charge and collected thousands of dollars in additional revenues in the process," the lawsuit added.
MOVING FORWARD
While it's true that employee benefits have become more expensive, so have many other goods and services needed to run a business. Employers need to think long and hard about which of these changes to their operations they want to divulge to their customers.

While adding a separate fee to help fund employee benefits might allow employers to avoid raising prices directly, one has to ask where this practice should stop. For example, should employers also add surcharges to offset increases in their cost of electricity, food costs, and legal fees?
At some point, these are just the cost of doing business, and providing such excruciating detail might come off as griping or sour grapes, and ruin brand equity. (Granted, employee benefits is a category of expense that might garner more empathy from customers than others.)

These decisions are obviously up to each individual business, but at the end of the day, employers thinking of adding similar fees must make sure they comply with all applicable laws, including appropriate disclosures at the appropriate points in the purchase process.
If you have questions, contact us. Our HUB Advisors, along with our Compliance Practice Leaders, will help you sort things out.