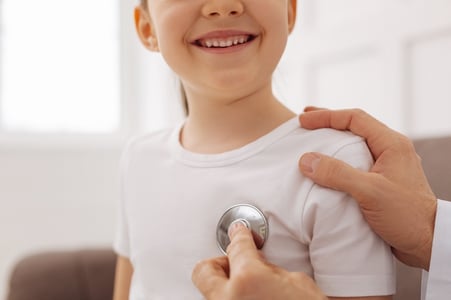 Since the passage of the Affordable Care Act (ACA) in 2010, the idea of "preventative care" has been more widely discussed. The law requires insurance companies to provide certain preventative care services at no additional cost to the enrollee (meaning that the insured will not be charged a copay or coinsurance as long as the provider is in-network).
Many employee benefits brokers, employers, and insurance companies started emphasizing preventative care and maintenance years ago, when they discovered that doing so can decrease their overall costs over time, but the ACA is what put this type of healthcare on the map.
What is Preventative Care?
Preventative care (also known as preventive care) is any health service aimed at the prevention of disease or in support of general health maintenance. Preventative care is also one of the primary focus areas in wellness programs, which are of particular interest to companies who understand the long-term value preventative care can provide in taming runaway healthcare expenditures, including rising premiums.
Some companies encourage participation in wellness programs by offering discounts on health insurance premiums when enough employees fulfill the necessary obligations — such as when a certain amount of people get their annual physical. Of course, the major driver behind preventative care is that diseases (or any medical conditions that could turn into large claims) are more treatable and less expensive when they're caught early.
Dental insurance is completely rooted in the concept of preventative care. Regular checkups can even catch major health issues which may seem completely unrelated to dental care, such as diabetes, osteoporosis, and heart disease. Vision insurance is very similar in that it encourages annual checkups, which can also help diagnose seemingly unrelated diseases, such as high blood pressure, and thyroid or liver disease.
What's Included in Preventative Care?
The ACA includes an exhaustive list of preventative care services for all adults, as well as some specific to women and children. This includes immunizations such as flu shots, Hepatitis A and B, tetanus, chicken pox, pertussis (whooping cough), measles, mumps, and rubella.
For all adults, annual physicals and age-appropriate screenings are included, such as colorectal cancer, blood pressure, cholesterol, abdominal aortic aneurysm, STI, and diabetes screenings. In addition, tobacco cessation and alcohol misuse screenings and counseling is available.
For women, this includes contraception, breastfeeding support (including a free breast pump and access to lactation consultants), mammograms, cervical cancer screenings, and domestic violence screening and subsequent counseling.
For children, this includes recommended immunizations (like whooping cough, the flu, measles, mumps, and rubella), well-visits, hearing tests for all newborns, autism screenings, behavioral assessments, and obesity screening and counseling.
How You Can Encourage Employees to Participate
It's tough for a lot of people to get to the doctor. Oftentimes, they're swamped at work and they're saving their PTO for planned vacations (and doctors don't usually keep weekend hours). One way to encourage participation in preventative care is by providing onsite mobile dental, vision, and healthcare clinics for quick checkups or perhaps a nurse to come and provide flu shots in the fall.
Another way to incentivize employees to seek preventative care is to tie HSA contributions to certain preventive care measures, such as annual physicals, flu shots, well-visits for children, and smoking cessation programs.
How do you encourage your employees to participate in preventative care? Leave us a comment below or contact us. We're happy to provide answers!
The JP Griffin Group consults for discerning companies coast-to-coast, ranging in size from 10 to more than 30,000 employees. In addition to our Scottsdale, Arizona headquarters, we have bi coastal offices in Seattle, WA and Washington, DC.