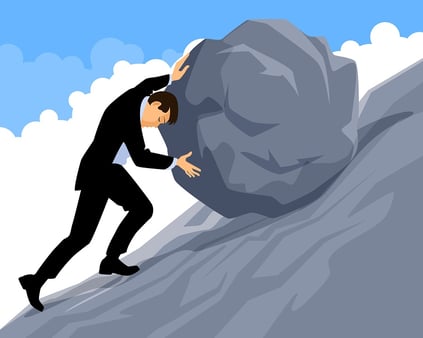 As the third or fourth largest line item on most business' profit and loss statements, employee benefits have been under pressure for years. Rising costs have impacted both employers and employees, but cutting benefits or pushing more of the financial burden onto employees will only exacerbate hiring and retention struggles. And as employers have figured out by now, relying on a once a year negotiation with their medical carrier is by no means an effective or sustainable way to curb costs.
While putting all your eggs in one basket by attempting to contain employee benefits cost via an annual renewal negotiation is still more mainstream than the exception, employers would realize far more sustainable savings if they sat down with an employee benefits broker who is dedicated to year-round cost saving strategies. Additionally, renewal negotiations, which are still very much a part of cost containment, should not only be focused on price, but also on the multitude of contractual issues which, when thoroughly reviewed, can yield substantial cost savings.
The three areas we consider of greatest importance to sustainable employee benefits cost savings are 1) wellness through the identification and management of chronic conditions within an overall health plan, 2) high-dollar claims intervention, and 3) the effective purchasing of healthcare in the open market.
Wellness Through the Identification and Management of Chronic Conditions
When designed effectively, with targeted population health data to guide the way, wellness programs can be very effective in bringing down the overall cost of your employee benefits program. But wellness programs should not be solely focused on modifying behavioral health patterns such as smoking, lack of exercise, and poor eating habits. In fact, by promoting age appropriate screenings, preventative care participation, and medication adherence for chronic conditions, wellness plans can really pay off in the long run.
Chronic conditions such as hypertension, high cholesterol, diabetes, depression, back pain, and heart disease represent a significant risk for an overall health program. These conditions present challenges in direct medical expenses as well as indirect costs such as lost productivity and absenteeism. In our experience, members with chronic conditions typically make up 25 percent of the overall population, but are responsible for 75 percent of overall healthcare spending. Programs geared towards disease management, medication/standard of care adherence, and unidentified conditions present the greatest opportunity for cost containment and large claim mitigation in employee benefits programs.
Sometimes, employers have trouble selling these wellness programs to their workforce. They may not want to do what's required or they might not care about the possible savings involved, which makes them hard sells. However, experienced employee benefits brokers can guide employers with their experience on what 'carrots and sticks' work best to persuade employees to participate in wellness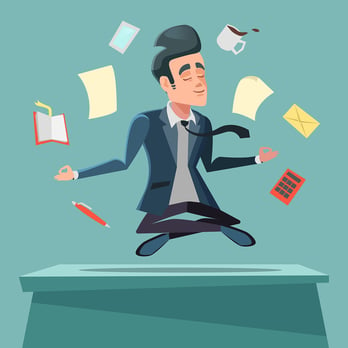 assessments and programs. These may or may not include outcome-based or participatory-based incentives, such as contributions into a health savings account (HSA).
Employers are also sometimes ill-informed about what they should expect (and demand) from their carrier and benefits broker when it comes to assisting them with the management of chronic conditions. If you're an employer with more than 100 people on your medical plan, work only with an employee benefits broker who can overlay workforce biometric data with your actual claim data to identify and target individuals who are at risk.
Be sure to look for an employee benefits broker with a Medical Director on staff who can interface with your carrier on a peer-to-peer basis to insist that the proper HIPAA-compliant outreach is being conducted by trained case managers to alert and assist employees and dependents who aren't adhering to the proper standards of care.
High-Dollar Claims Intervention
Healthcare today is an incredibly complicated field. Achieving a high standard of patient care involves interdisciplinary communication and multi-organizational cooperation. If you've ever attempted to unravel an insurance claim issue on your own, you know the frustration of dealing with a somewhat fractured medical delivery system.
Lean on your broker's Medical Director to cut through some of that red tape to ensure your organization isn't spending more on employee benefits than it needs to, while also helping your employees get the right care in the most appropriate settings. Assessing high-dollar claimants and looking for ways to promote more effective case management is one of the best ways to reduce overall spending while it's occurring (as opposed to after the expenses have already been incurred).
Medical Directors have a broad and deep understanding of health care delivery systems and can usually help with negotiations for more cost-effective outcomes in group and individual cases. Here are just a few examples of where high-dollar claims intervention improved patient care outcomes while still reducing costs for our clients:
Converting a Hospital Stay to an Outpatient Treatment:

An expensive diagnostic procedure was ordered for a patient participating in a high-deductible plan during a follow-up visit with her physician for a potential thyroid condition. Her insurance plan required a pre-authorization for the procedure, which was flagged for review by our Medical Director.



The physician had ordered the procedure to be done at the hospital with which he was affiliated. The particular test to be administered came with a hefty out-of-pocket expense of $2,500 if the procedure was performed in a hospital setting.

With a little research, our Medical Director found an outpatient diagnostic center within five miles of the hospital that could perform the procedure for a $50 co-pay. Coordinating with the diagnostic center and the physician's office, the Medical Director saved the patient $2,450 in out-of-pocket expenses and saved the employer-funded plan the cost of an overnight hospital stay for the patient.

Savings like this can add up quickly over the course of a standard plan year. The patient was not only was appreciative of the savings, but also found the outpatient center to be far more convenient.
Change In Care Setting: In this case, the patient received a diagnosis of Chronic Inflammatory Demyelinating Polyneuritis, an autoimmune disease which requires ongoing Intravenous Immunoglobulin (IVIG) therapy. Upon reviewing the case, our Medical Director found that a 30 percent savings could be generated by moving the therapy from a hospital outpatient facility to an infusion therapy center and using a specialty drug vendor.

This resulted in significant savings for the patient, as there was a deductible reimbursement program offered by the drug company for patients outside a hospital setting — but the patient wasn't the only one that benefited from this inventive approach. In this case, the self-funded partner saved over $200,000 per year on the patient's healthcare costs.
Early Detection:

The patient,

a pregnant woman, came to the attention of our Medical Director through routine monitoring of pharmaceutical claims. The patient was receiving Progestin therapy. This fact had escaped the notice of the carrier's surveillance team because, as it was a drug claim only, there was no diagnostic code associated with it.

With extensive clinical experience, our Medical Director was aware that Progestin is often indicated for the treatment of premature labor. Armed with this knowledge, we were able to reach out to the carrier's care management nurses to alert them of the need to contact the patient and provide appropriate coordination, education, and pre-term labor support.

The patient benefited from the best available standard of care, and our Medical Director's actions also mitigated a potentially high claim for the carrier in excess of $1,000,000.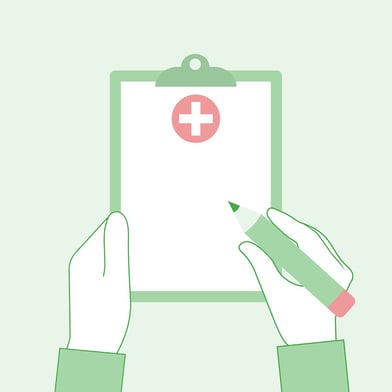 Coordination with Disparate Agencies: In yet another case, an enrollee and spouse were traveling together in the Southwest. Unfortunately, the spouse fell ill during their trip and had to be admitted to the hospital with acute bronchitis and pneumonia. After a 10-day hospital stay, two weeks of occupational therapy was ordered by the hospital physician in order to strengthen the spouse before the trip home — and this is where the trouble began.

Because the spouse did not have a primary care physician licensed in the state where the illness occurred, the home health agency providing the occupational therapy would not accept the referral from the hospital. The enrollee and spouse were caught in the middle of a red-tape nightmare, far away from home and in a weakened condition.

Our Medical Director acted quickly to coordinate with the case manager, home health agency, the enrollee, and the spouse to facilitate discharge from the hospital and arrange appropriate occupational therapy.
Effective Purchasing of Employee Benefits in the Open Market
The cost of purchasing employee benefits in the marketplace continues to increase at a pace greater than that of the general economy. This is no secret and continues to be a major focus in the news and in politics. While it would seem the major providers of healthcare (Cigna, Aetna, United Healthcare and Blue Cross Blue Shield) would operate in similar manners, there are actually significant differences in how these contractors operate and what they specifically charge for services.
The obvious difference between providers is evident in fixed costs, but variable expenses are much more difficult to assess. Here are key areas where special attention should be paid during negotiations (in additional to price):
Network Access and Discounts

: Employers need to ensure that the selected network(s) provide the best geographic match to the covered population and the most cost effective discounts. Different carriers use different methodologies when reporting their discount savings percentages. Your employee benefits broker should have a thorough understanding of all the methodologies being used to ensure that accurate and realistic savings expectations are used for comparison purposes.

Large Claims and DRGs

: Many carriers and third party administrators tout the effective discounts applied to large claims through their diagnosis related groups (DRGs) but the reality is that claims over $100,000 or some other arbitrary figure are typically excluded from discount comparisons. In addition, these claims often revert to a percentage of savings model. As in the case above, your employee benefits broker should ensure that all representations are accurate and that all levels where DRGs revert back to a percentage of billed basis are clearly disclosed.

Compound Pharmacy Spend

: Compounding is a special pharmacy service where the physician writes a unique formula for a medication. This might be done to change the form of the medication from a solid pill to a liquid, to avoid a non-essential ingredient that the patient is allergic to, or to obtain the exact dose(s) needed or deemed best of particular active pharmaceutical ingredient(s). It may also be done to add flavors to a medication or otherwise alter taste or texture. The simple fact is that medical necessity of these situations are generally rare. Compounding abuse can typically be mitigated by:

Excluding compounded medication in outpatient settings

Capping the benefit at $250-$300 per plan year

Requiring prior approval for all benefits over $50

Attaching a 40-60 percent copay to compounded medications
Specialty Pharmacy Spend: Employers are adversely being impacted by the ever increasing cost of specialty drugs and are oftentimes unaware of the full scope of the problem. Part of the issue stems from the fact that many claims are coming through the medical plan where they are not properly counted. In addition, the practice of "buy-and-bill" is passing additional costs to employers without their knowledge. These claims use the Healthcare Common Procedure Coding System (HCPCS) J Codes.
At best, a J Code refers to the chemical name of a drug, but not the specific manufacturer, strength, or package size. To make matters worse, a J Code is typically assigned to a drug approximately 6 to 18 months after it enters the market. Until then, catch-all nonspecific codes are used for billing purposes. Many providers continue to invoice for drugs using these catch-all nonspecific codes even after new J codes are assigned. Given the current coding system and billing practices, it's essential that administrators capture and report the specialty drug costs coming through the medical plan.
Hidden Fees & Lack of Transparency

: Typically, employers are subject to a significant percentage of savings withholds for secondary networks and various recovery fees. Make sure your employee benefits broker ensures any withholdings and fees are clearly spelled out and enumerated in a transparent fashion.
Fixed Fees For Plan Administration and Stop Loss

: Negotiate fixed fees that are competitive and reflect the level of services to be rendered. Insist that your employee benefits broker provide a stop loss analysis that enables you to analyze excess claim violations. In so doing, an employer can select the most cost effective stop loss level, in keeping with their risk appetite.
Specific and Aggregate Stop Loss Level, Basis of Coverage, and Terminal Liability Provisions:

It's essential that the coverage provided through the stop loss contract mirror the plan liabilities in order to effectively transfer risk to the stop loss carrier.
Performance Guarantees:

Insist that all administrative contracts include clearly stated performance guarantees and that administrators put a meaningful dollar amount at risk for non-compliance with agreed upon standards.
Wellness Funds

: Insist all contracts include meaningful wellness dollars that you can use to tailor programs to specifically address and target your covered population.
Employee Benefits Cost Saving Strategies
There are obviously other cost saving strategies we haven't address here, such as the many facets of plan design modification, experimentation with value-based insurance design and reference-based pricing, and other cost saving measures like dependent and claims audits. Nevertheless, we feel the three areas above represent some of the most often overlooked opportunities for real and sustainable cost savings — savings which hopefully allow employers to maintain a competitive and robust employee benefits offering for the workforce.
What cost saving strategies do you use in employee benefits packages? Leave us a comment below or contact us. We'd love to hear from you!

The JP Griffin Group consults for discerning companies coast-to-coast, ranging in size from 10 to more than 30,000 employees. In addition to our office in the Phoenix metropolitan area, we have bi coastal offices in Seattle, WA and Washington, DC.