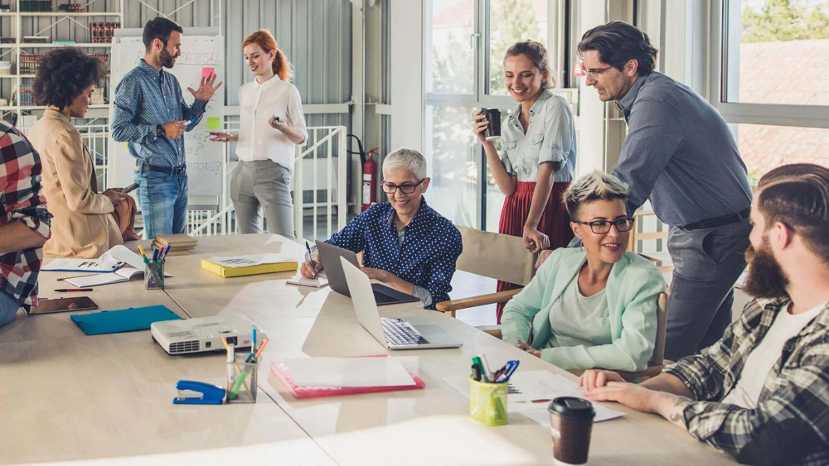 Regulations aside, employee benefits management hasn't changed much in several decades, so it's notable that employers are beginning to use traditional marketing tactics to make sure their benefits efforts hit the mark for their employees.

Case in point: HUB Workforce Persona Analysis. It's a smarter way to inform your benefits strategy, meeting employees where they are. If your organization isn't taking steps to understand your population using audience segmentation, you should. (You can watch a video on Persona Analysis here.)

Analysis of workforce personas enables employers to design personalized experiences from multiple perspectives. Seeing benefits from different angles can make your benefits spend smarter, resulting in a return on investment 5% to 8% ahead of a one-size-fits-all approach. Just ask any consumer marketer and they nearly unanimously will tell you that personalization also deepens customer relationships.

So why can't this approach also advance your employee relationships? It can, for organizations that stop to take the pulse of their workforce and apply what they learn to guide how we engage each other and nurture healthy employee cultures. These actions ultimately inform better benefits design, improved job performance, boosted impacts from leadership, and reduced employee churn.
Here's how to look at it;
WORKFORCE PERSONAS AND WHAT THEY LOOK LIKE
Employee groups that share characteristics, experiences, and behaviors can be personas worth studying. Your new hires. The single parents. The new-to-management group.

Studying these personas over time by gathering information – asking, over time, their goals, motivations, and pain points to understand their different stages in the employee lifecycle and to better understand what they expect of you is paramount.
This can be done in the normal course of business, through employee meetings, pulse surveys, or special focus groups with interested employees.

UNDERSTANDING COHORTS & ADDING COLOR WITH DEMOGRAPHICS
Experiential data like pulse surveys or focus groups are fluid. Snapshot demographic data, like age, gender, and tenure is also useful. Once this snapshot data is gathered, applying analytics reveals even more about the commonalities and differences in your workforce. These are the basis of your employees' personas – distinct groups with shared goals, motivations, and pain points.

As HR professionals, we have all of this data at our disposal, but seldom have the analytics to assist us in reading between the lines on how to better meet employee needs. By looking at demographic information, like age, role, length of service, and perhaps a record of promotions, you can begin to see where the workforce is moving.

Remember when everyone went gaga over multi-generational analysis? A clearer view of your workforce goes deeper than segmenting just by generation. How we engage each person and how they best absorb information is important, but consider the following three of types of people hired into an organization and how their benefits needs are distinctly different:


The "Fresh Face" New Entrant.

These 20- to 25-year-olds are new to your organization and, typically, the workforce too. Roughly 50% to 75% of them are still on their parents' health plan and just starting to learn about benefits and how to engage. They don't need medical benefits, don't seek to understand deductibles, and care more about pet insurance, invisible braces, and their student loans than a Health Savings Account.
Technical Hires

. This group is typically 26- to 34-years old and savvier about benefits. They are embarking on their second or third job and have learned to engage in the medical benefits conversation. They are also starting to marry, starting new families, and therefore have different expectations of what's important in a benefits portfolio.
Late-stage Hires.

At the other end of the new-hire spectrum are employees who are 50 and older. They could be empty nesters who put a high value on benefits, with disability and retirement topping the medical options. They are typically very highly engaged and expect benefits to be seamless and easy to use. They want benefits that work – and that work for them.
THE MANY WAYS TO ANALYZE YOUR POPULATION'S PERSONAS
Looking into each part of your population helps you see the different paths on each employee's journey. How can you make benefits a personalized experience? How can you use analytics to guide the decisions that matter the most to your employees? What will have the most impact on engagement, productivity, and retention? How does the collective of thousands of individualized positive experiences impact your business?

While it's important to study generational data, it's equally important to look beyond it, especially since we know that generations aren't made up of one homogenous group. For example, data which allows us to see where people live, what they spend on rent and benefits, and whether they have access to fresh foods or live in a food desert can be incredibly valuable. Afterall, understanding who is financially fragile and perhaps food insecure gives us new priorities to solve.

IN CLOSING
These days, you don't have to have the computing power of Google, Apple or Facebook to put your data to good use and design an experience tailored to your varied and distinct needs. Benefits can address concerns and keep people with you – and engaged – over time.
Understanding your persona report is a critical part of the equation. A happy employee will help drive more sales of widgets and your organization as the employer of choice. Knowing who they are and what makes them happy is the first step.
Look to trusted experts such as JP Griffin Group, a division of HUB International, for advice on every aspect of planning your employee benefits program, including segmentation and analysis of your workforce.