Three Branding Strategies for Your Employee Benefits
When we think about brands, we tend to think of strong global icons like Coke, Under Armour, Disney and BMW. While it might seem odd to approach your employee benefits in the same manner, your employees are making a commitment of time and effort to learn about and participate in what programs you're offering, so branding matters.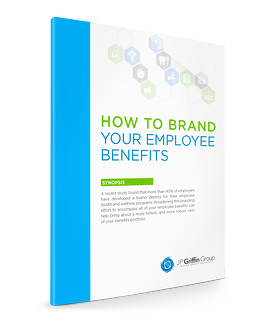 Furthermore, your outwardly facing brand is built on the backs of supporting brands within your company: your recruiting brand, your training brand, your rewards and recognition brand, and yes, your benefits brand.
So what are some things to consider when evaluating your branding options for your benefits program? For starters, you probably want to weigh the pros and cons of three of the most popular branding options;
Using an extension of your company brand
Creating a more subtle sub-brand
Using a third party's brand
Using An Extension of Your Company Brand: This is one of the most popular branding options, providing your brand lends itself to this approach. Target, for example, might consider "Bullseye Benefits" to represent its portfolio of employee benefits, the curation of which it considers to be "on the mark".
Creating a More Subtle Sub-Brand: This approach is more useful when your brand doesn't exactly ladder-up to healthy consumer habits. Take Yum Brands, for example. Their brand portfolio includes Taco Bell, KFC and Pizza Hut – brands which probably don't resonate with employees in this regard. Perhaps that's why they wisely branded their employee benefits portfolio as their "Total Rewards Package".
Using a Third Party's Brand: This approach is useful in situations where your company's brand isn't a good fit and you don't have the resources or desire to develop your own sub-brand. Just keep in mind that the brand should allow you to unify all of your offerings under it.
Are you interested in learning more about the benefits of branding your employee benefits program? Then download our FREE branding guide today! We'll show you how broadening this branding effort to encompass ALL of your employee benefits can help bring about a more holistic and robust view of your benefits portfolio, which in turn can help you retain and attract the best talent.