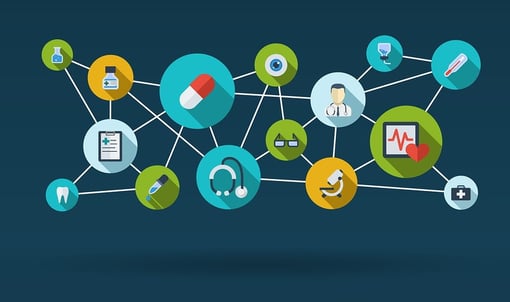 According to The Commonwealth Fund's most recent study of 11 different countries' healthcare systems, the United States comes in dead last. This study measures overall industry performance and each country is ranked by five factors that contribute to their score: care process (in which the U.S. placed 5th), access (11th), administrative efficiency (10th), equity (11th), and outcomes (11th).
For being one of the richest countries in the world, the U.S. just can't seem to get a grip on their healthcare system. No matter the proposed solution over the past century, the system has slowly but surely become more and more expensive, which means it's also becoming less and less accessible.
If you were to ask 10 people why America's healthcare system is broken, you're sure to get 10 different answers — and you might even get into a debate about what "broken" means, both of which could help explain why we haven't been able to fix it yet. Experts have many opinions, but one thing is for sure: the problems with our healthcare system don't point back to just one cause. There are multiple issues at hand and none of them are easy fixes.
5 Major Ways Our Healthcare System is Broken
Lack of Cost Transparency
One of the most common complaints among consumers is the lack of cost transparency in our healthcare system. You'd be hard-pressed to find another industry where this is the case. Even in other insurance situations, such as a car repair after an accident, the driver can figure out a fairly accurate estimate before ever paying a dime. The same goes for a homeowners claim.
But if a policyholder wants to find out the cost of a medical procedure, it's very unlikely that he'll be able to get a concrete answer. Most hospital systems simply cannot answer questions like, "How much does it cost to have a baby in your facility?" Some doctors cannot tell you how much they charge for a regular office visit.
All of this comes down to procedure codes, a process so complex that colleges have developed majors dedicated to "Medical Billing and Coding." Sometimes this process is done in house, but it's oftentimes done by third party companies that specialize in the industry.
If you manage to find out a procedure code, you may be able to call your insurance company to find out how much they cover, which isn't necessarily helpful either, since you don't know the amount for which they're being billed. If they say they cover X amount (a percentage) of procedure code S52.92XA (Unspecified fracture of left forearm, initial encounter for closed fracture), all you know is that it costs more than X if you break your left forearm. It doesn't tell you what your share of the cost will be unless they give you a specific dollar amount.
This problem is especially pertinent if you're enrolled in a high deductible health plan (HDHP) because you're expected to cover 100 percent of expenses until you reach your deductible — every single dollar from an office visit to the full price of prescription drugs (with the exception of preventative care, which must be covered free of charge, as per the ACA). Deductibles for these types of health insurance plans range between $1,300 ($2,600 for families) and $6,550 ($13,100 for families) for 2017. And while it's true that these deductibles can be partially offset by funds put into an HSA, not all enrollees are able to fully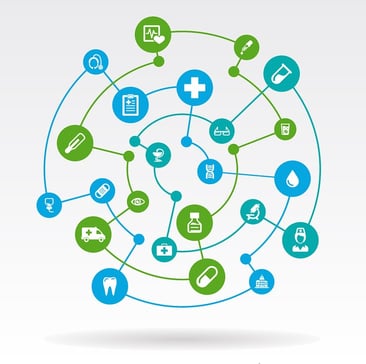 participate in HSAs, as their premium savings are more often than not going toward the cost of medication, rather than into the health savings account.
That said, if you have a more traditional health plan with a high premium but low deductible, you may not really think much about the price. Many will argue that this a perfect example of is why the American healthcare system is broken. People who can afford traditional plans don't have to worry about seeking affordable care. But people who can't afford the higher premiums that come with those plans generally choose HDHPs — and those are the very same people who can't afford the higher deductibles.
Drug Costs
American citizens pay exponentially more in drug costs than any other country. The exact variance depends on the drug in question, but for some drugs, the price Americans pay is 50 to 80 percent more than what Canadians, Australians, or Europeans pay.
The reason behind this drastic difference is that other countries allow for price negotiations within their healthcare system, either from the government or a designated regulatory body. As the American government has chosen to leave our healthcare system up to the free market, this practice is largely impossible. However, negotiations for lower drug prices do happen — just not on behalf of the government.
Insurance companies negotiate their own prices with pharmaceutical companies, which affects private insurance, ACA plans, and Medicare Part D coverage. In addition, the Veteran's Affairs (VA) system negotiates its own prices. Of course this means that people experience varying drug prices (for the exact same drugs) across the country based on their health insurer's bargaining power and the type of plan in which they're enrolled.
As a result, companies like GoodRx have developed systems to track drug prices according to pharmacy (because those prices vary as well) and offer coupons you can use at most pharmacies across the country. This is most helpful for those enrolled in HDHPs, who are paying full price for medications. Walmart also offers a substantial list of common generic medications for only $4.00.
Of course, generic drugs aren't always the answer. Lawsuits have been filed against pharmaceutical companies accusing them of increasing the price of generic drugs instead of "stair-stepping" them down as additional drugs become available on the market.
The cost of prescription drugs in our healthcare system has become so astronomical that people are figuring out ways to save money in any way they can, though not necessarily in ways that are health-beneficial. According to the National Center for Health Statistics (NCHS), the most common strategies are as follows:
Nearly 8 percent of American adults aren't taking their medications as prescribed — perhaps only taking the drug once a day when the prescription calls for twice a day.

15 percent have requested their doctor prescribe a medication that costs less than the one originally prescribed.

Almost 2 percent have purchased, or are purchasing, drugs from a different country.

Just over 4 percent have used, or are still using, "alternative therapies."
Unsurprisingly, the poorest adults were the ones most affected by the high cost of drugs and were the most likely to not take medications as prescribed. These various forms of medication non-adherence will eventually lead to higher costs because the illnesses are not being properly treated. Of course, the more advanced a disease becomes, the more expensive it is to treat and the more costly our healthcare system becomes.
Given the lack of transparency (not to mention, mass confusion) in drug prices, it's not surprising that people are looking for alternative ways to save money and that companies like GoodRx are seeing so much success. Drug prices in America's healthcare system seem to be random, at best. Why are some drugs so much cheaper than others? Why does one pharmacy charge more than another?
The Role of PBMs
At least part of the confusion stems from pharmacy benefit managers (PBMs), which bank the second largest profit in the supply chain of prescription medications, just behind the manufacturers. While these middlemen (like Express Scripts and CVS Health) can help employers manage costs, they do little to tame the overall drug costs in the marketplace and one could certainly argue that they contribute to the lack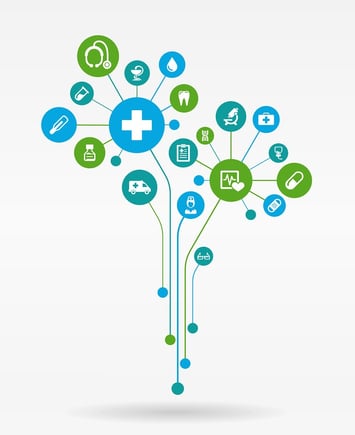 of transparency in our healthcare system.
Take their little-known "clawback" practice, for example. When we go to the pharmacy to fill a prescription, we typically pay our copay. If the copay ends up being more than the actual cost of the drug, PBMs often take back from the pharmacy the difference between the amount paid by the consumer and the actual price they agreed to pay for the drug.
This specific practice has been called into question in a lawsuit filed against CVS Health and Walgreens, alleging that they've been overcharging customers for drugs because they've colluded with PBMs. A Rhode Island woman "claims that she paid $165.68 as a copay for a generic drug that would have cost her $92 if she had not used her insurance."
So why didn't the pharmacist tell the woman she could save $73 by paying cash? Because pharmacists risk losing their contract with the PBM or the insurance company if they release that information to the consumer. All of this begs the question: if we can get a medication cheaper without using health insurance, what is our health insurance really doing for us?
Perverse Incentives
In general, the more you sell as a business owner, the more money you make. In our healthcare system, this is also true — but this is also what increases costs. Providers are often compensated "per service" rather than "per positive outcome," so as doctors and hospital systems perform tests and procedures, the insurance companies get billed more. And the more the insurance companies are billed, the higher premiums go.
Because of malpractice lawsuits, doctors sometimes feel the need to order more tests than they might initially feel necessary to make sure they aren't missing anything. While anyone would want all the tests available when trying to diagnose an ailment, they may not be able to pay it.
Perverse incentives are completely ingrained in the American healthcare system from top to bottom. The only way for providers, insurance companies, pharmaceutical companies, PBMs, and everyone else in the healthcare industry to make more money is to increase prices, causing total medical expenditures to rise for enrollees.
Even the 80/20 Rule set forth by the ACA provides an incentive for costs to increase. This rule says that carriers need to use 80 percent of whatever they charge in premiums on healthcare or "quality improvement activities," leaving 20 percent for administrative expenses, marketing costs, and other overhead. If the insurance companies charge more, they need to make sure they're paying more to providers or investing back in quality control.
The same goes for your friendly neighborhood benefits broker — a crucial part of our healthcare system for employers trying to navigate the muddy waters. If we deliver a 22 percent increase in premiums, we get a 22 percent raise from the insurance company that pays our commission. But that's backward, isn't it? In reality, if a client truly followed our advice, and we didn't deliver a reduction (or pass) in premium increases relative to the general market, should our commissions really increase?

Inflated Billing
If you've spent much time looking at your EOBs (explanations of benefits), you might notice that the provider bills one amount and the insurance company pays another. Let's take the case of that aforementioned broken left forearm. If the hospital bills $1,900 for a non-surgical treatment (like a cast), the insurance company might only pay them $650. This lower cost is the pre-negotiated price your insurance company settled on with this provider before open enrollment even began.
Going back (again) to the lack of cost transparency in our healthcare system, we have no idea if the labor and materials to cast your left forearm really cost the hospital $1,900 or not. It's entirely possible (and probable) that it was far less, leading many to feel the amount being billed is arbitrary and inflated.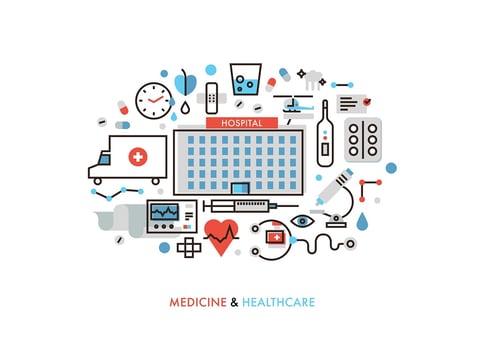 But the main problem with this arrangement in our healthcare system is that the provider (the hospital) has no incentive to charge less because no matter what they charge, the insurance companies will want to pay less (this is how they tout their value to their clientele, after all.) If the hospital were to charge $500 for the cast, the insurance company might only feel inclined to pay $150. So if this is the way things work, who wouldn't artificially inflate their numbers?
In addition, medical billing is notorious for errors, which many people don't notice. Depending on who does the research, the percentage of non-pharmacy bills with errors could be anywhere from 30 to 90 percent. But unless you have the patience to double check your bills, plus keep meticulous records of what you've paid versus what you haven't, you could end up paying more than what you really owe.
Health Insurance is Different than All Other Insurance
The point of most types of insurance is that they help cover the cost of accidents. Auto and homeowners insurance typically kick in after $500 or $1,000 deductibles. With a bit of luck and standard safety practices (smoke alarms in our homes and replacing worn out tires on our cars), we could go years without using either. We pay for regular maintenance (like oil changes and furnace cleanings) out-of-pocket because that's not the intended use of auto and home insurance.
We could choose to not have the oil changed every 3,000 miles in our cars, but we'd suffer the consequences when it needs thousands of dollars of repairs, that again, your insurance won't cover because you weren't in an accident — you were neglectful. We could also choose not to own a car or a home in order to cut down on monthly bills (renters insurance is far cheaper than home insurance).
The difference with health insurance is that we all have bodies that get sick, break down, and fail us at some point. You can't opt out of having a body. And unlike our cars, which will make noises when something is wrong, our bodies don't always give us warning signs, which is the precise reason we're supposed to have annual physical examinations by a doctor and bloodwork to indicate any hidden factors.
If we let our bodies go and ignore any signs of trouble that do manifest themselves, the insurance company won't give us cash or rebuild us. There is no way to replace us. We simply die.
Car and home insurance replace damaged property, but our bodies are not property. Health insurance has to act differently than car or home insurance because there's no coming back if the disease has been neglected for too long.
Some make the argument that we should pay for health maintenance the same way we pay for car and home maintenance, which might be more feasible if our healthcare system weren't so expensive. Where a year's worth of car insurance might run a good driver in a reasonably priced zip code $500 to $1000 per year, that same person's annual physical alone could run that amount — and that's before flu shots, strep tests, and prescription drugs.
Unless the price of medical services decreases — perhaps to what it actually costs the provider to provide the service — it's unlikely that the average American will ever be able to use health insurance in the same manner as car or home insurance.
The Main Problem with America's Healthcare System
You may be wondering why people come to America from other countries for medical treatment if our healthcare system is so broken. The obvious answer is that the quality of our doctors and hospital systems is excellent — but quality doesn't necessarily mean the system isn't broken. People who are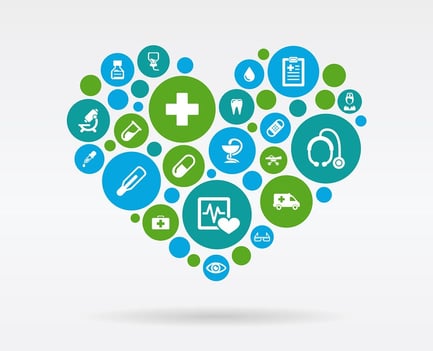 traveling to America for treatment are doing so because they're relatively wealthy and can afford to. If having a lot of money is the litmus test for having the best healthcare system in the world, something is wrong. Unfortunately, this problem also crosses over into our own country. Those who can afford good healthcare get it — and those who can't, don't.
As more and more employers offer HDHPs each year, employees are expected to be happy with lower premiums, but these plans are contingent upon people being able to determine the cost for medical services. How can we expect people to adopt these plans when consumers can't get access to pricing information?
But perhaps the biggest problem with the healthcare system in the U.S. is that there simply aren't the right mechanisms in place to curb the underlying cost. While the Affordable Care Act (ACA) succeeded in making healthcare more accessible and is helping to slow the growth of overall national health expenditures, it's failing to slow costs with providers.
In our opinion, the best path to fixing our healthcare system is by broadening access to healthcare through reductions in cost rather than government mandated access and insurance subsidies, as they do not address the underlying price structure. This can only happen when we eliminate the perverse incentives in place at nearly every rung on the healthcare system ladder and empower consumers to shop for value, increase care options, and stimulate competition.
Why do you think America's healthcare system is broken? Leave us a comment below or contact us.