Upcoming Live Webcast: Required ACA Reporting - Minimum Essential Coverage (MEC) and Applicable Large Employer (ALE)
Employers need to take notice of two upcoming reporting requirements of the Affordable Care Act (ACA), both of which go into effect in early 2016. The information gathering required to file these reports can be daunting, and penalties for non-compliance are $100 for each failure, up to $1.5 million. So join us for an updated discussion on required reporting for plan sponsors on forms under IRS Code Sections 6055 and 6056.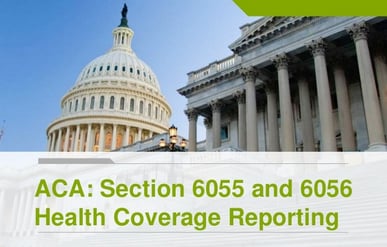 This webcast will discuss what has been clarified with the release of the latest forms and will include topics such as:
Which plan sponsors need to file these reports?
Do all employees need to be reported, or just those covered by the plan?
What information needs to be collected?
What communication requirements do plan sponsors have to covered/non-covered individuals?
How to report plan participants without complete personal data (social security number, date of birth, etc.)
How the rules apply to single employer and multi-employer plans.
Registration is limited, so secure your place now. The webinar will take place this Thursday, May 14th, at 10 AM Mountain Time.