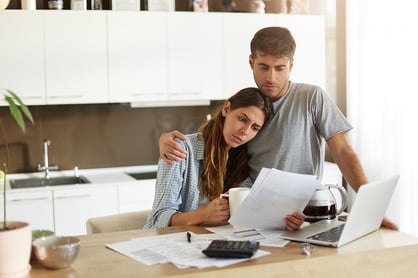 When household budgets are already tight, the last thing your employees need is to be overburdened by unplanned and expensive medical bills. Even if they have a persistent cough that won't go away, an injury that just won't heal on its own, or a medical concern they know will eventually land them in the hospital, they may be less likely to see a doctor because they can't afford to pay another bill.
Unfortunately, health problems often pop up without warning, which may leave some of your employees scrambling to pay the bill — and most likely, at the worst possible time. While most people find this subject embarrassing and would rather keep these matters private, you may have a few employees who confide in you, and seek your advice when it comes to needing help paying medical bills. It goes a long way when you point out to them that they have several outlets to explore before all hope seems to be lost.
Here are some suggestions you can put in your employee benefits guide or send to inquiring employees:
1. Don't Ignore the Bill
This is a really important first step: When you get the bill, don't ignore it. Most companies will bill you again after 30 days, again after 60 days, and then probably once more after 90 days. If you've still neglected to pay the bill, you may be sent to collections (the laws can vary, depending on many factors, including the type of medical debt), which will result in agents calling you to demand repayment, negatively impacting your credit history (and therefore, your credit rating).
Instead, address your medical bills as soon as possible. Call the provider and explain your situation. Don't worry about scripting the perfect call, and don't try to predict what they'll say. Oftentimes, worrying about the unknown is worse than knowing the truth, even if you don't like what you hear.
Having a conversation will give you better peace of mind, knowing it's not hanging over your head — and your provider may be more willing to work with you if you need help paying the bills and you contact them quickly to let them know. If you sit on it and wait, they may not be so inclined to help.
2. Read Through Your Bill Carefully
If you have a hard time understanding your billing statement, you're not alone. Medical bills are written in actual code — a series of numbers and dashes that correspond to a specific medical treatment. It's easy for your eyes to glaze over when you get that bill and it just looks like nonsense, but you should review it, and you shouldn't hesitate to call with questions. You wouldn't pay your credit card bill without examining the charges, and you shouldn't send in a payment for a medical bill that you don't recognize, either.
Because of the nature of medical billing and coding (with all those numbers and dashes), it's common for errors to pop up on bills. Stephen Parente, professor of health finance at the University of Minnesota, says that anywhere from 30 to 40 percent of medical bills contain errors, while others, like the Medical Billing Advocates of America believe that number is closer to 75 or 80 percent. The real issue arises because the average person may struggle to find the errors, much less know what to do with them.
When you receive medical bills — as annoying and tedious as it may seem — you should look through each line item, especially if the amount is higher than you expected. We know, it's always more than you expected, but there are several ways to ensure its accuracy:
Compare

the explanation of benefits (EOB) from your insurance company with the bill from the provider. Your EOB will often offer more detail, or perhaps clearer language than the medical bill.

Make sure that any procedures or tests listed were procedures or tests that were actually performed on you. If you have any questions about what's listed on your EOB or the bill, call your provider and ask.

Talk to your insurance company.

Coding mistakes

can result in a claim being denied — and all it takes is a single incorrect digit to create an expensive problem. If your insurance company does find a coding error, simply contact your doctor's office or hospital and ask them to re-submit the medical bill to your insurance company.

Get an

itemized statement

from your provider. Check it carefully to make sure you recognize each item on it. You should also use this statement to

verify dates and times

following a hospital stay, as you don't want to be billed for time you weren't actually there. This is no different than if your cable or telephone bill all of sudden jumped in price — you'd go line by line through the bill to figure things out.

Make sure all of the personal information on your statement is correct. A misspelled name, outdated insurance information, or other simple errors can add up to large (and unnecessary) medical bills.
3. Talk to Your Provider
If you know you're going to need help paying medical bill, talk to your provider as quickly as possible.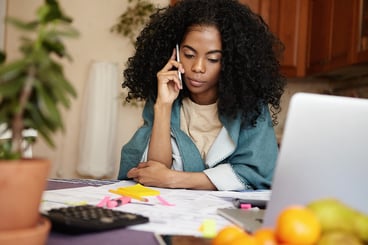 Inevitably, patients are going to encounter this issue — especially because healthcare is so costly in the U.S. Therefore, many offices have policies and procedures in place to deal with this problem.

Hospitals, in particular (the most expensive place to receive care), recognize that not all of their patients are able to pay the billed amounts for the care provided. Most of the time, they're willing to work with you. Here are some possibilities:
Your provider may be able to offer a discounted rate, particularly for individuals without insurance. Other providers (especially hospitals) have sliding payment scales set up for low-income individuals. Make sure you're familiar with the discounts you could receive, as this isn't something most providers offer up — you need to know to ask.

Ask what they can do if you're able to pay some cash up front. Oftentimes, this is called a "good faith" payment, which helps show you're not planning to abandon the debt altogether. Many providers will take what they can get as close to the service date as possible, and will be willing to negotiate with you from there.
4. Find a Payment Plan that Works for You
In many cases, you can find a way to pay your medical bills in installments. Again, many providers will be willing to work with you if you need help paying bills, but you need to ask first. You may need to compromise on a monthly payment that both you and the provider are comfortable with, but it's better than putting the balance on a consumer credit card and incurring interest over the course of many years.
Many hospitals and doctor's offices will make arrangements for you to pay a little bit toward your medical bill each month. Providers are often open to affordable payments because they're more likely to receive their entire sum this way, which will allow you to break the payments down into a manageable monthly amount. As long as you're on a payment plan, they won't send you to collections and this will not affect your credit.
Many people are embarrassed to call to negotiate a bill for services they've already received, but you'll never know what kind of help you can receive if you don't ask. Most medical offices deal with calls like these on a regular basis, and they're willing to work with you in order to ensure they receive their payment — even if it takes years to do so.
If your provider is unwilling to negotiate, there are also several organizations that offer medical credit cards. These cards are very tempting — they often carry no interest for the first year or two of the loan, depending on the amount that you're financing and the company in question. However, you'll want to keep an eye out for deferred interest plans. If you fail to pay off your medical debt by the time the terms of the interest-free period is over, you may get hit with the accumulated interest of the last several years all at once.
5. Talk with a Medical Billing Advocate
If you need help paying bills, medical billing advocates are there to help you negotiate your medical bills, check them for accuracy, and ensure that you aren't paying more than you have to. They usually charge per hour at a rate of $100-$200 per hour or bill based on the rate of your savings — usually 25-35% of what you saved.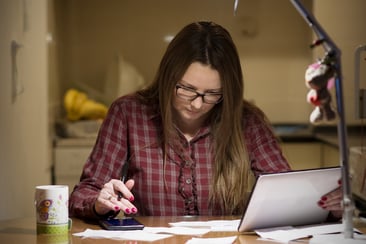 There are several situations when a medical billing advocate is highly recommended — in particular, if you can't figure out why your insurance company denied a claim for something you thought would be covered. You should consider hiring a medical billing advocate if your attempts to negotiate have failed, but you know you'll be needing financial assistance.
6. Look for Medical Charities
Not everyone has the means to pay for necessary medical care. Fortunately, there are several charities that will help cover important medical expenses and help you pay off medical bills.

Some hospitals and local foundations already have programs in place that will help you deal with medical debt. If you don't know what programs are available in your area, contacting your provider is the best way to find out more information — especially with hospitals. Oftentimes, they can put you in touch with the charities in your area.
Asking for Help
Unexpected medical bills can throw the lives of your employees into chaos and leave them struggling to figure out how they're going to pay them. But those bills don't have to destroy their credit, and they don't have to suffer through repayment alone.
There are resources out there that can help your employees figure out how to pay their medical bills — and at a rate they can afford. As awkward as it may feel for them to ask for the help they need, as an employer, it's nice to have this information on hand should they confide in you.
Do you need help offering advice to employees who are having difficulty paying medical bills? Contact us to learn more about how we can help!