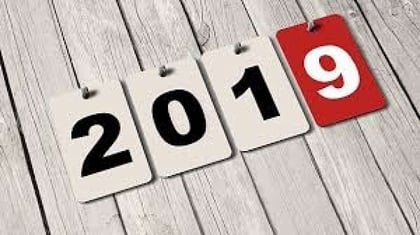 The past year's tight labor market has made finding new hires more challenging than usual for employers, and it looks like the trend will continue throughout much of 2019. In order to attract and retain qualified talent, employers aren't merely offering competitive salaries; they're also revising their benefits packages, which many employees heavily scrutinize when entertaining job offers. As we enter 2019, here are some of the employee benefits trends that will shape overall compensation in the coming year.
Health Insurance: Promoting Services While Mitigating High-Cost Claims
Health insurance remains the most trying employee benefit for employers to manage (and not only because many are required to offer it). Health insurance has always required a balancing act between giving employees valuable coverage and managing company costs.
In 2019, employers are approaching this balancing act by promoting convenient and high-level service while mitigating the costs associated with major claims (the top 1 percent of which use more resources than the bottom 75 percent of policyholders). Employers are accomplishing this via five methods:
Telehealth: Telehealth is being included in more health insurance policies as a convenient and cost-saving treatment option for employees. Among large employers who already offer telehealth services, programs are being expanded for mental/behavioral services, diabetes care and medical decision support (as well as other services). Additionally, many employers of all sizes plan on promoting their telehealth programs in order to increase utilization.
Network Coverage: Simultaneously improving in-network coverage and reducing (or excluding) out-of-network coverage ensures employees can get the treatment they need while keeping unnecessary costs minimal. In some cases, employees are able to get better treatment through their insurance policy's network and employers are able to reduce their overall costs.
Specialty Pharmacy:

Shifting to specialty pharmacies for specific, high-cost medications. Although these may be less convenient for employees, the savings can be significant for both them and employer.

New Services: A minority of employers are actually adding services, specifically in-vitro fertilization, to their coverage. Even though including IVF typically increases employer health coverage costs, a few are including it so that they appear (and are) more family friendly. The coverage can be especially popular with younger workers who would like to start/grow their families and often have the professional skills employers are looking for.
Higher HSA Contributions: High-deductible health insurance plans with corresponding health savings account have been around since 2003, and many employers have been offering them for some time already. Even though they're far from new, more and more employees are taking full advantage of the tax benefits that their HSAs offer. They are also putting more towards their annual contribution limit, thanks in part to creative enticements from their employers, such as matching funds and participatory wellness and outcomes-based contribution incentives. Thanks to more liberal savings options than an FSA, such as year-to-year rollovers and lack of a mandatory withdrawal age, these can be effective retirement savings vehicles in certain situations. For employers, the benefit comes in the form of a high-deductible plan that has greater employee satisfaction because of a properly funded HSA.
Mental Health: Counseling for a Range of Needs
As society increasingly recognizes the importance of mental health, more and more employers are including counseling for an array of issues. The first step employers usually take is to include behavioral and mental health issues in their standard insurance coverage. Some, such as Southwest, go even further to include issues related to stress, grief and relationships.
Financial Benefits: Focusing on the Needs of Millennials
Retirement savings accounts, like IRAs, 401(k)s and their Roth counterparts, remain significant components of many employee benefits packages. The financial benefits being offered, however, are notably shifting toward the needs of Millennials. Some of the benefits that are becoming more common include:
Financial counseling that helps workers better understand how to manage the income they earn.
Tuition reimbursement for employees who are currently in post-secondary school.
Student loan repayment assistance for employees who have graduated and have outstanding student debt. (This can be especially helpful when trying to recruit employees from non-profit and government positions that have student loan forgiveness programs.)
529 college savings plans for employees who have children and want to start saving for their college years.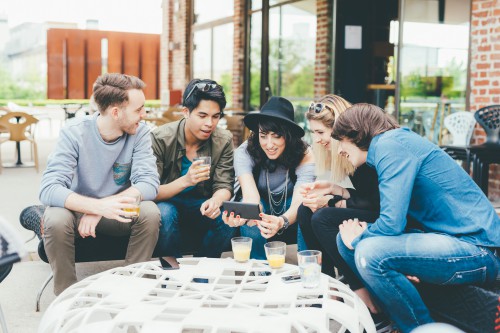 Time Off: Protecting Employees' Time Off
Despite being offered by only a small percentage of employers, unlimited paid time off has been promoted as a hot and desirable benefit in recent years. The lure of being able to take time off whenever it's beneficial is powerful, but the reality has been less-than-ideal. In addition to not recouping a substantial payout if they don't use their paid time off, workplace culture frequently pressures employees into not utilizing their unlimited time off. Rather than taking lots of time off, employees often take very little or no vacation.
In response to this trend, employers are looking for other ways that enable employees to take time off and protect that time. This plays out in two different ways depending on employees' level within an organization:
Lower-level employees are able to take unpaid time off should they need more vacation or personal days than the company's paid policy allows. This solution gives employees that may have only minimal access to paid time off flexibility to take more time when they need or want to, and it doesn't take away whatever paid time they are guaranteed.
Higher-level employees are receiving more time off for specific reasons. Employers aren't necessarily increasing vacation days, but some are offering more time for bereavement, maternity leave, paternity leave, adopting and illness. These additional days give employees extra time off when they're going through major events, and they can help protect vacation days for actual relaxation.
Other Benefits: Providing Non-Traditional Perks
In addition to the major benefits mentioned above, an increasing number of employers are offering non-traditional benefits or perks. These range from discounted pet insurance to employee discounts on products and services, and many are provided as optional features.
There's no shortage of potential perks, and some employers have been especially creative. A few of the more intriguing ones include:
Letting nursing mothers who travel for work ship breast milk home for free
Flexible wellness benefits in the form of a monthly stipend for cleanse diets, gym memberships or similar items
Free access to nearby museums and zoos
Paid time off to volunteer at non-profit organizations
Employee Benefits Are Becoming More Personalized
While there are many different ideas emerging, one constant holds true through all of these 2019 employee benefits trends. Benefits in health insurance, counseling services, financial services, time off and perks are all becoming more personalized, and even communications around employee benefits are being personalized to individual employees.
There's no longer a few benefits that all workers participate in. Instead, there are now many different options that employers offer and let employees choose from. Even within the standards, like health insurance, choice within a network is being prioritized.
To keep your business at the forefront of the employee benefits trend, work with an employee benefits broker who knows what's working in 2019. Contact us, and one of our specialists will help personalize your company's benefits to meet financial restrictions while giving employees what they want. With our assistance, your company can be well-positioned to attract and retain talent throughout the entirety of the coming year and be recognized as an employer-of-choice.
What are you doing to capitalize on upcoming employee benefit trends? Leave us a comment below or contact us. We'd love to hear from you!