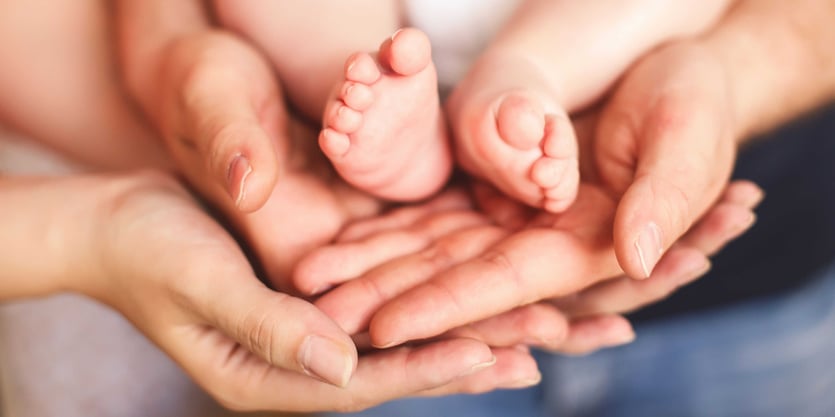 Employers in Arizona may think they are immune to the nationwide surge in the enactment of Paid Family Medical Leave (PFML) programs. Nevertheless, they may want to reconsider this as they review their overall benefits strategy. This is especially true because there are actions Arizona employers can take now to better adapt in the future.

From a national perspective, there are 13 states that either have or are implementing PFML programs, representing over 25% of the country where employers will need to participate in some fashion.

States with PFML, such as California, Oregon, Washington, and Colorado, all surround Arizona, and some of our neighbors, such as New Mexico, have tried to get a PFML law passed for the last few years.
FACTORS DRIVING THE LIKELIHOOD OF PFML WITHIN ARIZONA
Since March 2020, when COVID-19 became a household name and remote workers became the standard rather than the exception, the shadow of PFML has loomed over Arizona.

Since 1990, Arizona's population has increased by almost 40%. In 2021, 93,000 people alone relocated to the Grand Canyon State - and over 23% of those transplants came from California, which started the statutory disability/paid family leave program in the first place.

According to a report from the Arizona Office of Economic Opportunity (OEO), it's projected that more than 700,000 new jobs will be created within Arizona over the next decade. Many will be in the Financial Services, Health Services, and Technology fields - all of which will draw workers from states with PFML programs. In fact, companies such as DoorDash, LiveRamp, Align, Moov, etc. have all relocated their headquarters to Arizona, and all have come from California.
---
Download slides from our 2022 Arizona SHRM Annual Conference presentation on Paid Family Medical Leave by clicking here.
---
ARIZONA'S VOTER REFERENDUM SYSTEM
Many Arizona employers may dismiss concerns about PFML because they feel that the state legislature will never pass something like this. They might be right, except for the fact that Arizona has a voter referendum system that allows voters to pass legislation without the consent or approval of the state legislature.

This is precisely how Arizona enacted a mandatory paid sick leave program within the state. While I don't have a crystal ball, I suspect to see employees who have had these benefits in other states try to re-create them here in Arizona through a voter referendum.

HOW ARIZONA EMPLOYERS CAN PREPARE
So does this mean employers need to panic? Absolutely not, but this is an opportune time for employers to review how these programs can play into benefits strategies.

As workers remain remote and the struggle to find, hire and maintain talent continues, creating a balanced program by including PFML-style benefits can have both short-term and long-term benefits.

While many employers offer Short-Term Disability (STD) benefits ranging from 13 to 26 weeks, Mandatory Disability/PFL programs can go as long as 26 weeks and sometimes can pay better than what the employer offers under STD.
---
Download slides from our 2022 Arizona SHRM Annual Conference presentation on Paid Family Medical Leave by clicking here.
---
Employers can make simple changes to the program by offering a voluntary buy-up of the maximum benefit that would supplement what the employer is offering. The advantage is that if PFML does come to Arizona, the STD benefit will offset whatever benefit is being paid by the state, reducing the benefit paid under an employer's STD program, potentially reducing the company's costs.

Many of the newer PFML programs being introduced offer job and benefit protection benefits similar to what is offered under the Family Medical Leave Act (FMLA). For smaller employers who are not required to provide FMLA, this could be a new challenge in terms of managing their workforce.

Employers are encouraged to review their medical plan designs to see how the medical plan defines an active employee when the employee is out on leave or disability. This impacts when an employee can remain on the plan when not working and when COBRA would be available as an option.
IN CLOSING
These are just two areas employers should review if looking at PFML programs. After all, having a benefits program that can more easily adapt to a PFML program, should it ever come to Arizona, is a great way for employers to ensure that they are providing best-in-class benefits as more and more people relocated to the state.

If you have any additional questions regarding PFML or other Workforce Absence Management issues, please get in touch with a HUB Employee Benefits Advisor.