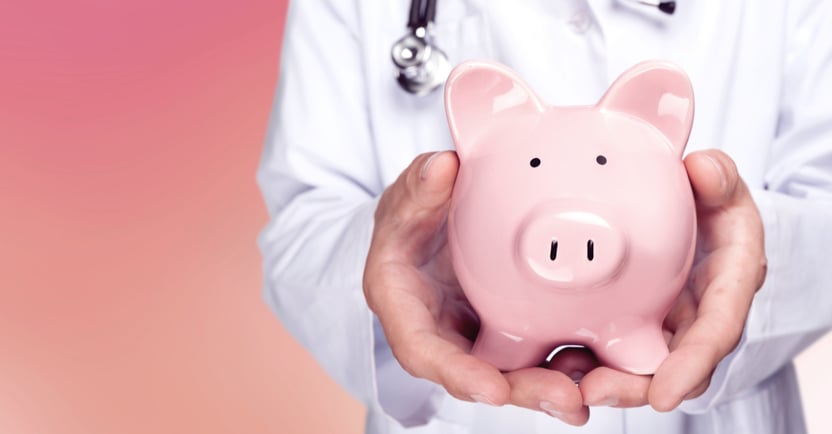 Editor's note: We'd like to thank Ann Lloyd of StudentSavingsGuide.com for collaborating with us on this week's blog post.
Employee benefit offerings can be powerful motivational tools. They can help steer workers to new opportunities or drive loyalty to current organizations. This has never been more true than in today's hypercompetitive job market.
But as we discussed recently, offering robust and generous benefit programs isn't enough. Employers must communicate these programs clearly and concisely since research shows that confusing and complex benefit programs can be stress-inducing - and a real turn-off to current employees and future talent prospects.
One of the main issues weighing heavily on workers, particularly those who are younger and/or in low-wage jobs, is that of money. Benefits, after all, can be quite expensive, depending on how generous or stingy an employer chooses to be.
Here are some best practices for employers to use when coaching more cost-conscious employees through the benefits enrollment process.
AGE
Age can often be a significant determinant of budget and benefits. Moreso, age is definitely a relevant factor when enrolling in many types of employee benefits, most especially those relating to healthcare and retirement.

Put into practice, it would behoove employers to help younger workers, often new hires, to better understand the pros and cons of PPO and HDHP medical plans. While younger workers might be attracted to the lower monthly medical premiums afforded to HDHP plan participants, they must also recognize the risks of possibly selecting a plan that doesn't rely on copays. Such risks can manifest themselves in larger out-of-pocket expenses, or cash flow issues at the beginning of the plan year, while they work to satisfy their deductible.

For workers who are still attracted to an HDHP despite these risks, employers should make sure to explain how accident, critical illness, and hospital indemnity insurance can effectively be paired with an HDHP to help shore up some of these risks.

On the flip side, employees should also be made aware of the possible upside they are giving up in terms of premium savings, should they not elect a PPO health plan. This is especially true of younger employers who are in great health, for whom an HDHP may be very well suited.

The same goes for retirement plans. Younger employees may not see retirement as a crucial need, yet if they are made to understand the value of compounding interest (and employee matching), they may make an entirely different selection when it comes to their level of participation in an employer's 401(k).

Younger workers often account for the majority of new hires within an organization. It would therefore be a good idea for employers to hold more in-depth employee benefits informational sessions with this cohort. Quite often this will be the very first time any of these people will have had to select medical plans and make retirement plan enrollment and savings contribution decisions.
EXISTING DEBT OBLIGATIONS
Debt can impact employees of any age, at any stage in their lives, and in many forms. For those right out of college, student loans quite often are their financial burden, whereas others may be struggling with credit card, mortgage, or healthcare debt.

Any of these circumstances can deter employees from investing in benefits. Some of these decisions, such as foregoing healthcare, disability, and life insurance, could prove catastrophic. Employers should do their best to be on the lookout for these situations, and perhaps offer additional coaching and counseling to those suffering from our nation's mounting debt crisis.

For example, employers should more actively promote the public ACA Healthcare Exchanges as a viable option to those who qualify for subsidized healthcare. (The same for older individuals who qualify for Medicare.)

Employers should also help those struggling with debt to understand some of the basic principles of debt reduction, namely paying off high-interest debt first, and often before investing. While these employees might be missing out on compound interest and matching contributions, improving their credit scores through reduced debt and on-time payments may go a lot further in the long run in terms of providing financial stability.

Ultimately, the decision of debt reduction vs retirement savings is theirs, but knowing that their employer is looking out for their best - and personal - interests, can go a long way in letting them know you care.
FUTURE PLANS
Make sure your employees understand that as their needs and goals change, they can adjust their benefit elections. Talk about major life events, like marriage, childbirth, and adoption, that allow them to add spouses or children to their policies. Discuss short- and long-term disability insurance, when it applies, and how to use it.

If you offer life insurance, talk about how to select, add, or change the beneficiaries, as well as coverage amounts, if applicable. Most importantly, don't make assumptions about what your employees may want or need. Put all the options on the table, but go the extra mile to provide education on why these benefits exist, how they can be paired effectively, who typically enrolls in them, and at what amounts based on individual circumstances.

Be sure to clarify any other employee benefits as well. If your company allows employees to be reimbursed for unused PTO, this would be a very salient option for someone dealing with debt obligations. If your company offers tuition or training reimbursement, this could be a great motivator in helping some employees head back to school for promotions or higher wages.
CREATING THE SPACE TO MAKE GOOD DECISIONS
Quite often, budget-conscious employees and new hires are so focused on immediate day-to-day events that thoughts about the future take a back seat.
That's why it's so important for employers to provide these individuals with enough time and attention to help them make great benefit decisions. A guided hand through the enrollment process will go a long way in fostering loyalty and appreciation.