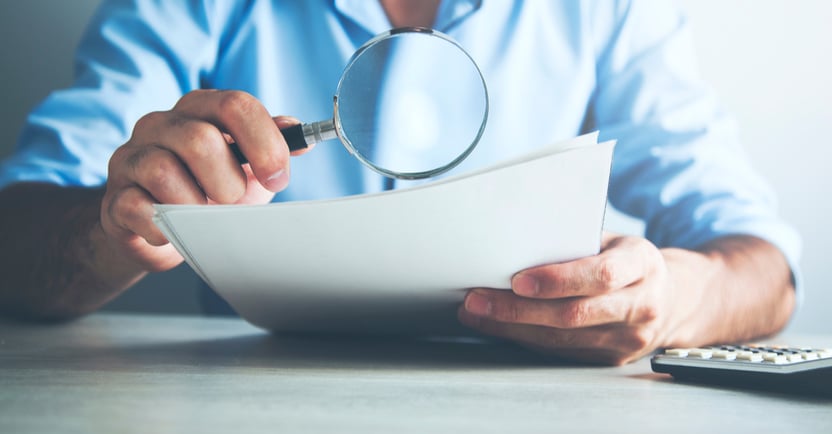 Anyone who has ever signed up for cellular phone service with a mobile phone carrier knows what a burdensome service agreement looks like. It's pages and pages of terms and conditions, often delivered by an anxious salesperson consumed with an expectation that the customer desiring service will sign the carrier agreement on the spot.
While consumer law often provides protections to the little guy when big corporations require the signing of contacts like this, the courts aren't nearly as understanding when it comes to agreements between business parties. In many of these cases, the courts expect business-to-business agreements to be fully enforced.
This is particularly unfortunate given what's occurred over the last decade in the employer-sponsored group benefits space. These agreements have morphed from straightforward, comprehendible documents to verbose and cryptic agreements that shift virtually all risk to the plan sponsor (e.g., the employer) while relieving the vendor from almost all meaningful liability.
Plan sponsors have seen some of this behavior abate in recent years, fueled by their successful push back against commercially unreasonable contract provisions. Furthermore, the DOL's Fiduciary Rule, which went into effect July 1, 2019, has also helped neutralize some of these more unreasonable provisions.
Nevertheless, employers should resist the temptation to view the provisions of their employee benefits vendor contracts as minor details. The wrong provisions could easily bankrupt a small to medium-size business or cripple the growth of a larger one.
Although every single word of every vendor contract needs to be reviewed carefully by not only you and your employee benefits broker, but also qualified legal counsel, here is a list of five common provisions that require special attention.
NEGLIGENCE VS. GROSS NEGLIGENCE

Sample Contract Language: "Vendor shall not be held liable for any losses except those arising from their own gross negligence or willful misconduct."

Issue: While the word "gross" may seem like a flowery adjective inserted by a verbose lawyer, "gross negligence" calls for a much higher standard of proof than just "negligence." If allowed to stand in a contract, a vendor could commit negligence that causes significant harm to a plan sponsor and can be found to be completely without liability.
In fact, courts have specifically recognized that parties are free to negotiate against liability for harm caused by their ordinary negligence in performance of contractual duty.
At issue here is the fact that most of the types of mistakes a benefit plan vendor would make that would cause harm to a plan sponsor would be mistakes amounting to negligence - and not mistakes meeting the much higher standard of gross negligence.
Upon pushback from an employer on a provision like this, a vendor may suggest a compromise in the form of making the provision mutual. Of course, it is hard to conceive of a situation in which an employer or plan could cause a vendor harm, and making the provision mutual still absolves the vendor from liability for its own negligence.
Plan sponsors should demand that any provision relieving a vendor of liability for harm caused by the vendor's errors or omissions be removed from vendor contracts.
LIMITATION OF LIABILITY – DEFINED IN DOLLAR AMOUNTS
Sample Contract Language: "The total liability the vendor shall be held responsible for, during any calendar year, shall not exceed the total in fees paid by client to vendor during that same time period."
Issue: Even if a plan sponsor is successful in eliminating provisions such as those removing vendor liability for negligence as well as gross negligence, it has accomplished little if it misses limitation of liability provisions like these.
At issue here is a situation where the plan sponsor may have only paid $35K in fees, but such a provision as the one above would result in the plan still holding the bag on the balance of a $1MM mistake made by the vendor.
Another easily identifiable example of where liabilities can easily outstrip vendor fees the $110 per day per employee fine for failing to provide ERISA required notices such as those relating to COBRA or SPDs. We could provide countless others.
The point is that no cap should exist. If the liability exists, the vendor or the vendor's insurance carrier should handle it. Simply put, it's the cost of doing business. A vendor may offer to raise the cap to five or ten times the amount previously stated, but that offer should still be rejected.
OVERLY BROAD INDEMNIFICATION

Sample Contract Language: "Plan sponsor shall indemnify or hold vendor from and against any loss, damage, liability, claim, cost, and expense, including reasonable legal fees it incurs by reason of this agreement."
Issue: With a provision like this, the vendor essentially is asking the plan sponsor to become the vendor's insurance carrier for its business practices. And not just insurance for liability and costs for mistakes that harm the employer, but any mistakes that harm any party, including other vendors performing its duties.
If a vendor wishes to be indemnified for losses it incurs in connection with doing business with the plan, the vendor should purchase its own insurance for that purpose. The only indemnification provision that plan sponsors should agree to is one that is mutual and under which each party indemnifies the other for actions caused by the indemnifying parties' wrongful acts or omissions.
DUTY TO DEFEND – CLAIMS LITIGATION

Sample Contract Language: "In the event of illegal, administrative or other action arising out of the administration, processing, or determination of a claim for benefits under the plan, the plan sponsor shall undertake the defense of such action...(and) the plan sponsor will defend the vendor... and shall pay... any judgment or settlement in such action, any legal expenses, and any damages against the entity found to be in the plan fiduciary."
Issue: This type of provision is particularly common for employee benefit plans engaging vendors to assist with claims processes. Once again, with such a provision, the vendor is asking the plan sponsor to become its business practice liability insurance carrier. If the vendor wants this type of protection, it should purchase insurance that provides it, rather than asking its customers the pledge all of their assets to become the vendors' insurers.
If litigious plaintiffs sue a TPA with no "theory of recovery", that TPA should hire its own lawyer and get dismissed from the lawsuit. The contract should solely reserve the right of the plan sponsor to elect to defend the TPA or other party in the event their interests are aligned, and it is efficient and advantageous to do so.
DUTY TO INSPECT

Sample Contract Language: "Vendor's sole liability for errors in emissions shall be to remedy such errors and omissions at its own expense provided that the plan sponsor or participant advises vendor of said error or omission within 30 days of the occurrence of the error or omission."
Issue: Most ERISA professionals know that ERISA imposes upon all fiduciaries the duty to monitor their service providers. However, this is not the same as vendor agreements requiring plan sponsors to double-check or redo the work of the professionals who are doing it. Employers are busy trying to run their own businesses and they are not trained to capture record keeping data errors, investment gaps or vendor operational miscues.
At most, a plan sponsor should solely agree to a timing limitation that is measured from actual delivery of the error, which it shall have no obligation to look for beyond the normal and ordinary course of plan management.
GETTING OUT IN FRONT OF THIS

We strongly advocate and advise our clients to make their stances on these provisions clear during the early stages of discussions with potential vendors. Unfortunately, it's all too common for many employers to relent to stubborn vendors because they have grown weary of a bidding process and are either too eager for the launch date or are facing a looming deadline.
Employers who wait too long to ask for contracts often have little to no leverage during negotiations and may not have time to adequately negotiate the terms before the benefit is rolled out to employees.
It's appropriate for employers to ask for a copy of the contract when they have narrowed down contenders to two or three vendors. It's at this time when an employer has the most leverage.
It's also not a bad idea for plan sponsors to incorporate the following language into their request for proposal; "Limitation on Proposed Service Agreement Provisions: Please do not respond to this RFP if any service agreement you would present to us includes provisions that require us to indemnify you for anything other than damages caused by our negligence or willful misconduct, provisions that limited anyway your liability for damages caused by you, provisions that require us to defend claims brought about by you in the course of doing business with us, and the like..
FINAL THOUGHTS

It's important for plan sponsors/employers to remember that while the salesperson representing the vendor may be a very nice and trustworthy person, they did not write their vendor agreement. Rest assured, a lawyer wrote it, and it's full of protections and disclaimers that are in the best interests of the vendor.
Even if plan sponsors/employers are fortunate enough to avoid any of these contractual pitfalls coming into play, a careful review of a plan's potential liabilities could conclude that the mere existence of these provisions renders smaller companies conceptually insolvent due solely to potential liability. This could thereby limit their ability to attract investors and other sources of capital.
Plainly put, these overly broad provisions amount to vendors not standing behind their work. If a potential vendor refuses to stand behind its own work, the plan sponsor should find another vendor.
FOR MORE INFORMATION
Contact us for more information on how JP Griffin Group works with employers to thoroughly review vendor contracts to eliminate these hidden liabilities.
The information provided within this post does not, and is not intended to, constitute legal advice; instead, all information, content, and materials are for general informational purposes only. Readers of this post should contact their attorney to obtain advice with respect to any particular legal matter. No reader should act or refrain from acting on the basis of information on this site without first seeking legal advice from counsel in the relevant jurisdiction. Information in this post may not constitute the most up-to-date legal or other information. This post contains links to other third-party websites. Such links are only for the convenience of the reader, user or browser; we do not recommend or endorse the contents of the third-party sites.