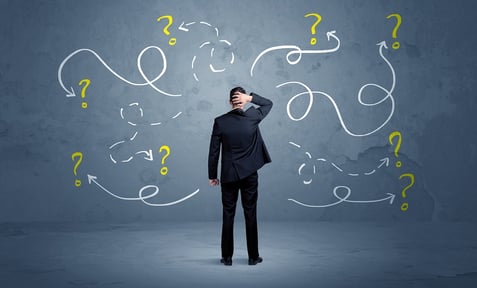 President Trump promised to repeal ObamaCare on "day one". While it's going to take a little longer than he had planned, it does look inevitable that an overhaul to the Affordable Care Act (ACA) will eventually pass both houses of Congress, even despite recent legislative setbacks.
One of the least popular provisions of the law, at least for employers, is the "employer mandate", which requires certain employers with 50 or more "full-time equivalent" employees (FTEs) to provide an affordable healthcare plan. With the proposed law as it stands today, now in jeopardy, a pressing question is now looming over employers: if the employer mandate really is repealed, should they drop their health coverage?
The issue certainly isn't cut and dry, with some believing that no matter what happens in Washington, employer-sponsored healthcare is dying and others predicting it will never really go away. Assuming the ACA's employer mandate is repealed, every company will have an important decision to make, weighing the benefits and pitfalls of dropping coverage.
Repealing the Employer Mandate
Republican lawmakers have spoken on countless occasions about wanting to repeal the employer mandate. The Trump administration even ran on a platform of getting rid of it. In theory, this doesn't seem like a big deal, but in practice, it's more difficult than it seems. The employer mandate, after all, is the primary mechanism by which healthier people are brought into the overall risk pool, which is the only way a healthy insurance market works (healthy people subsidize the unhealthy, essentially). Without it, most experts predict that insurers would pull out of the healthcare exchanges and the entire program will collapse.
After one failed attempt earlier in the year, the House of Representatives earlier this month (May 4th) passed a controversial replacement bill, but the process is far from over. The Senate will now review the bill and it's expected to undergo some changes (specifically, many constituents are vocally angry about changes to the pre-existing conditions portion of the bill). In addition, the Congressional Budget Office hasn't finished its review, which will help shed light on how expensive this bill will be, how much it would cost the average American to purchase health insurance, and the effect it would have on current enrollees in the ACA Marketplace.
Regardless of what happens to this bill, one possibility the administration has discussed publicly is that they may choose not to enforce the employer mandate, which would mean applicable large employers (ALE) currently required to offer health insurance could choose to drop coverage without incurring a financial penalty. This would all but ensure the demise of the ACA.
The Upside of Dropping Employer-Sponsored Healthcare
If the employer mandate is repealed, some employers may feel empowered to drop their employer-sponsored health insurance, believing it will save them from a massive expense and a time-consuming administrative burden.
Employers who felt "forced" into offering healthcare back in 2014 when the employer mandate took hold may feel especially anxious to drop coverage, perhaps driven by contempt for the law or the financial pressures it's put on their business.

For employers who are looking to drop coverage for reasons other than financial, employers could theoretically give their employees better wages with the money saved from not offering insurance — but more than likely, the savings would drop to the bottom line or be used to fuel other business investments.
The Downfall of Dropping Coverage
Employer-sponsored healthcare has been around for decades — long before the employer mandate of the ACA — and employee benefits brokers don't see it going away anytime soon. After all, how we "got to now" with regards to employee benefits is an interesting story in-and-of itself. Employer-sponsored health insurance became popular during World War II when, in an attempt to prevent inflation, the Stabilization Act of 1942 prevented companies from giving raises. To recruit workers who were not fighting in the war, companies began to offer health insurance, which provided a tax advantage to both employees and employers.
Because this system has been so ingrained in our society for the past 70 years, a substantial portion of Americans believe that employer provided health insurance is a right, rather than a privilege, thereby engendering a sense, right or wrong, of entitlement to the benefit. Dropping coverage could therefore bring about significant backlash from current employees.
Employers who choose to go down this path may also be jeopardizing a significant competitive advantage; they may find recruitment and retention to be more difficult, unless the companies with whom they compete for talent also follow suit. It would be a gross exaggeration to say that all employees would flee companies who choose to drop coverage — some will go on a spouse's plan, others will purchase privately, and some may choose to forego coverage altogether. But some employees will inevitably begin the job search, especially if purchasing insurance privately is out of their price range and they don't have the option of being on a spouse's plan.
The larger difficulty may arise when trying to fill vacant positions. Because people expect employers (especially large ones) to offer insurance, these companies may find that their applicant pool has decreased and the quality of applicants has declined. Employers who are still offering health insurance are likely to experience an uptick in applicants and eventually, a stronger workforce because they are able to be selective in their hiring process.
The Employer Mandate Shouldn't Dictate Your Employee Benefits Policy
Any employee benefits broker worth their weight won't blindly recommend that their clients drop employer-sponsored health plans if the employer mandate is repealed (or simply not enforced). The decision to forego health benefits could have a significant impact on a business, from morale issues to hiring and retention.
Like it or not, health insurance remains a large draw for the workforce. The last thing HR directors want is for employees to have yet another reason to sit around talking about their frustrations with revisions to company policies and benefit changes. While small businesses may be afforded a bit more leeway in this regard, mid-size and large employers are expected to offer benefits. If a company of any size would like to remain an "employer of choice," they should continue to offer health insurance, regardless of the employer mandate's existence.
What questions do you have about the possibility of an employer mandate repeal? Leave us a comment below or contact us. We're happy to provide answers!
The JP Griffin Group consults for discerning companies coast-to-coast, ranging in size from 10 to more than 30,000 employees. In addition to our Scottsdale, Arizona headquarters, we have bi coastal offices in Seattle, WA and Washington, DC.