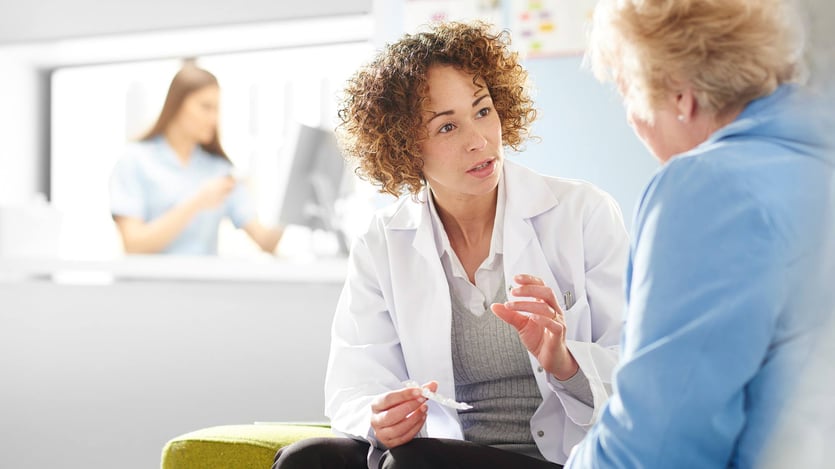 A recent study by the International Foundation of Employee Benefit Plans suggests that 32% of employers offer weight management programs while 45% cover bariatric surgery. This same survey indicates that 22% of U.S. employers are now covering certain prescription drugs for weight loss.

Perhaps this increase in prescription drug coverage is due to advancements in weight loss medications, or the growing recognition that obesity is a disease that increases the risk of other chronic conditions, such as high blood pressure, type 2 diabetes, coronary heart disease, and some cancers.

After all, the costs of obesity are enormous: Up to half of new diabetes cases in the U.S. are linked to obesity, and obesity costs the healthcare system nearly $173 billion annually.

Nevertheless, these drugs are expensive, costing as much as $1,400 a month, and necessitate long-term dosing. And it's fair to say that some of these drugs are being misused and abused.

This raises the question of whether employer health plan sponsors should cover this new class of drugs to treat obesity.
THE THEN-AND-NOW OF WEIGHT LOSS DRUGS
Over the last decade, the U.S. Food and Drug Administration has approved five drugs to treat obesity, and certain medications originally approved to treat diabetes have been approved to help facilitate weight loss and management.

The new medications, called GLP-1 agonists, appear to produce better long-term results than earlier medications with greater safety. That said, it should be noted that some doctors, psychologists, and eating disorder experts worry that these new medications could become problematic.

They cite common side effects, including nausea, diarrhea, vomiting, and constipation, and point to studies that show that many who take these drugs quit within a year or two, with most regaining the lost weight, thus compounding matters.

Setting that aside, and with appropriate management, some of these weight loss drugs, as well as those coming down the pike, can help support employee wellness programs and produce a positive return on investment for the health plan (when administered and taken appropriately).

The payoff for reduced obesity rates is not only reduced long-term medical expenses but improved workplace productivity and reduced disability and workers' compensation insurance costs.

DECIDING WHETHER TO COVER WEIGHT-LOSS DRUGS
Health plan sponsors interested in adding weight loss drug therapy to what is hopefully a more robust weight loss strategy should review current plan coverage rules for weight loss products, and inquire with pharmacy program administrators on the following:


Coverage rules. The administrator will answer questions about rules governing coverage, including whether GLP-1 drugs are already covered or excluded; if they are covered with mandatory clinical review; what's the clinical criteria for coverage; whether prior authorization is required and if coverage can be tied to participation in a wellness program.
Cost reporting. Get year-to-year costs for covering the weight loss category overall as well as for GLP-1 meds for diabetes. Knowing the average cost per prescription is also important, as is the brand discount and guaranteed minimum rebate for weight loss drugs.
SET OBJECTIVES FOR THE STRATEGY MOVING FORWARD
Goals and best practices should include setting objectives, reviewing options, and setting up reporting to measure and monitor success. To do so, consider the following best practices:


Base prescription drug coverage decisions on maximizing employee wellness and health.
Document coverage of weight loss drugs to set employee expectations about what they will pay for GLP-1 drugs.
Tie prescription drug coverage to incentives or participation in programs designed to support long-term success.
Track weight-loss progress assessments against approval durations for GLP-1 medications.
Monitor claims to track utilization, trend and spending on weight loss and diabetes drugs with potential for off-label use.
IN CLOSING
About 40 million of the 110 million Americans living with obesity have insurance coverage that includes weight loss medications, and drug companies have been busy building demand for these weight loss products for years.

Employers who want to add weight loss drug coverage, and those who already offer it, should therefore brace for increased Rx expense, but they should also be diligent about studying the results, ROI, and impact on the overall health plan.
If you have questions, contact us. Our HUB Advisors, along with our Health and Wellness Practice Leaders, will help you sort things out.