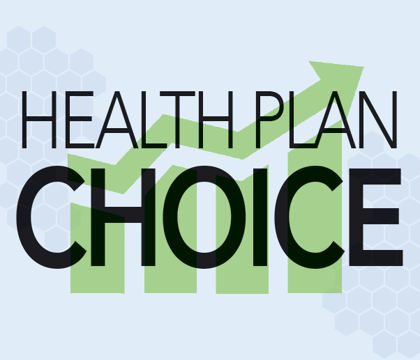 The verdict is in – employer adoption of high-deductible health plans (HDHPs) as the sole medical option for employees is beginning to fade.
Brought on, in part, by the need to offer richer medical benefits in the face of a tightening labor market, a recent survey by the National Business Group on Health (NBGH) indicates that 23% of large employers who currently offer an HDHP as the sole medical option for employees are planning to introduce other medical options this year.
This represents a drop from 39 percent to 30 percent of large employers who only offer an HDHP to their workforce. Similar surveys by the Kaiser Family Foundation (KFF) and Mercer support these findings.
The intense competition for talent (who may be seeking richer plans) is only one reason for the decline in popularity of HDHPs as an employer's sole medical plan option. Also contributing to this waning interest has been the ongoing postponement of the Affordable Care Act's "Cadillac tax" on higher-value plans, which was initially a driving force for HDHP adoption by employers.
The threat of the tax has abated to the point where it seems dubious if the tax will ever come to fruition. (The 40 percent tax on high-value health plans was originally set to take effect in 2018 but was then postponed to 2020 and then again to 2022.)
Another contributing factor is the charge leveled against HDHPs that they haven't exactly delivered on their promise of lowering healthcare costs for ALL employers and employees. While the vast majority of employers and employees do quite well when migrating to HDHPs, there are exceptions in both camps, most especially if the HDHPs being offered have been poorly designed relative to previous offerings. (To be fair to proponents of HDHPs, most never promised that HDHPs would be a panacea for everyone, so full replacement strategies may have been ill-advised to begin with.)
Where Employees Have Had Issues with HDHPs
Where HDHP enrollees have run into trouble is when their plan has been designed with exorbitant deductibles and out-of-pocket maximums, without some offsetting relief of premium expense. Complicating matters even more is that the majority of employers (53%) also aren't contributing anything to an employee's HSA account – contributions designed to offset a portion of these higher out-of-pocket expenses.
Even with smarter plan design in place, research suggests that HDHPs aren't encouraging employees to become better consumers of healthcare. Consumers aren't conducting research when under duress, and price comparison tools simply aren't living up to the hype. Employee education, a burden which rests primarily on employers introducing HDHPs, has also been completely inadequate for a such a disruptive and seismic shift in healthcare consumerism.
While this lack of consumer education and poor plan design primarily impacts heavy users of HDHPs, these issues, when taken together, have essentially fed the perception that HDHPs are simply a cost shifting measure pushed by employers onto employees. (Those unhappy with the plans tend to have very loud voices.)
Employer Issues with HDHPs Have Been More Contained
Employers who begin to reintroduce choice into their medical plan options still have a vested interest in making sure their HDHPs are a well-designed and attractive options for those employees who are most well suited for these plans.
After all, HDHPs have succeeded in delivering lower employer costs in comparison with more traditional, higher premium/lower deductible plans. These savings have manifested themselves in lower plan costs, brought on through higher deductibles, higher out-of-pocket maximums, and the change from copays for services to all services being covered at deductible/coinsurance levels until deductibles and out-of-pocket maximums have been met.
Employers have also benefited from employee self-selection into HDHPs (when medical plan choice is offered). According to Andy Slater, JP Griffin Group's Director of Underwriting, "when an employer introduces a HDHP, lower risk employees are generally the first to enroll. The transition of the lowest cost employees into lower cost plans brings down the total premium for the employer."
In fact, survey data from United Benefits Advisor's 2018 Benchmarking Study, available for download here, indicates that the average annual employer cost (all in), per employee per year, was $10,008 for a HDHP, compared to $10,774 for more traditional PPO. (Other studies pin the average cost of employer-sponsored healthcare at closer to $15,000 per employee.)
The one area for concern with employers, most especially in populations that only provide access to full replacement HDHP's, is that members will avoid seeking healthcare due to the obstacles presented via the higher cost of doing so. These members tend not to address health issues during the preventive phase or earlier on. This typically results in a medical plan experiencing very low underlying utilization but ultimately more catastrophic claims.
Andy Slater again adds, "I know of several employer groups with full replacement HDHP's that saw this effect. They had poor awareness of what chronic conditions existed within their population. And when looking into their claims data, they had below average claims cost for less serious treatment of chronic conditions and much higher claims for treatment of serious chronic conditions that had not been managed."
The Bottom Line
For employers who can afford it, reintroducing choice back into medical benefit offerings is a wise idea and in keeping with macro trends favoring benefit choice and personalization. Nevertheless, employers should remain diligent about closing the gap in healthcare consumerism as it will benefit enrollees in all types of plans. Furthermore, employers reintroducing choice should strategically design their HDHPs to entice enrollees who are most well suited to benefit from HDHP plan features to stay on the plan. Special attention should be paid to crafting decision tools, comparison worksheets, and omni-channel marketing materials that help employees make educated plan selection decisions.
Are you offering HDHPs as the sole medical option of health insurance to your workforce? Have you considered offering a medical plan choice? Leave us a comment or contact us. We'd love to hear from you!