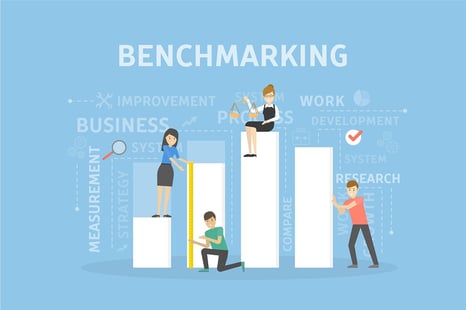 Employers often compete against each other for the same pool of talent, whether that be within specialized industries or simply within a geographic community. It's never been easy to secure the best workforce, but it's even more difficult these days with such a low unemployment rate and the recent government crackdown on immigration and employment laws. Those who rely on recruiting talent through H-2B visas found that petitions ran out months early this year and Arizona employers, in particular, have to abide by the e-verify law.
In the relentless quest to claim the best talent, employee benefits benchmarking is crucial. This practice allows you to measure where your organization's position is in terms of benefits offerings versus the competition. Some companies conduct benchmarking as part of a strategy of good governance every few years (which we highly recommend), while others perform benchmarking in response to something specific, such as an acquisition, the need to fill a specific role, or the launch of a new division.
Benchmarking is determined through public and proprietary information, the latter of which can be quite costly for employers, but it's also quite necessary. Employee benefits benchmarking isn't always an easy process, but a good employee benefits advisor can help you navigate the system in accordance with the law and help you understand the pros and cons behind this important practice.
Pros
Employee benefits benchmarking allows you to directly compare your employee benefits with those of your competitors who may be recruiting the same candidates. Benchmarking data is usually most valuable (although more difficult to obtain) at the most granular level possible, such as by industry (like hospitality), geography (Arizona-only) or job title (webmaster). When you go granular, you may be more easily able to ascertain why you are having success (or challenges) recruiting and retaining talent.
Benchmarking can help you measure your return on investment.

Does what you're spending on employee benefits really pay dividends when it comes to employee retention and overall morale? Or do you need to invest in other areas in order to maximize your ROI? You may want to consider deploying internal surveys to guage what is most valued by your workforce if you don't already have a measurement tool in place.

Understanding benchmarking — and then properly promoting your findings — can lead to public recognition.

Through social media, the quality of your benefits can further promote your company as a 'great place to work.' Glassdoor and Indeed both have dedicated sections for employers to showcase their benefits. They also offer employees a dedicated section to comment on their employer's benefits. Employee feedback is often anonymous and can give employers insights into how their employees discuss the company in a public setting. This can also help companies gauge whether there is sufficient awareness of (and engagement with) their benefits program. If an employer is offering a best-in-class benefit program and employees aren't singing its praises, they've got an awareness issue back at the shop. Conversely, if an employer is behind the curve on benefits but their employees aren't complaining in public, there may be a lack-of-awareness issue which is currently working in their favor.

Employee benefits benchmarking may also help you lower costs.

Perhaps the benefits you're offering are overly rich versus your competitors. Maybe you're covering far more of the medical premium than others, or offering overly generous salaries and bonuses. In doing so, you may become an "employer of choice" but it's possible you'll attract and maintain employees solely for the benefits rather than for a general affinity for your industry, your company and their position.

You may learn about companies you didn't realize you were competing against.

Business owners often cast a narrow net based upon who they

think

their biggest competitors are, but it's important to keep your eyes open during the entire employee benefits benchmarking process. Oftentimes, the net should be cast wider than you might believe.
Cons
It's sometimes difficult to obtain benchmarking data in certain sectors and niche industries.

In these cases, employers may be able to tailor broad sector or industry market data to suit their needs.

Most benchmarking tends to focus on big ticket items

and neglects some of the smaller benefits that may have a significant impact on employee satisfaction such as recognition programs, on-site services, flexible schedules, and other popular perks included in employee benefits packages.

Companies need to have a clear sense of what's truly important to their workforce, not someone else's. Just because some benefits are above market (while others may be below) doesn't mean there's an issue that needs to be addressed. Blindly following your competitors or the market misses the point of employee benefits benchmarking. It's also important to remember that demographics among your workforce should play a part in your employee benefits package — and your competitors may not have the same demographics you do. For example, if a sizable portion of your workforce is nearing retirement, you may want to consider beefing up your retirement match — if it was a two percent match, consider three percent, even if it's only for employees over the age of 50. Similarly, a younger workforce may be interested in health insurance, but not the substantial monthly premiums associated with traditional plan design. For them, high deductible health plans (HDHPs) could be a popular method of saving money, while still being covered in the event of an accident or catastrophic event. Likewise for voluntary benefits like accident, critical illness, and hospital indemnity, employer demographics should be taken into account when benchmarking for those types of benefits.
Employee benefits benchmarking can be expensive

, so focus your efforts on the specific data you seek in order to keep your costs down. Taking the time upfront to clearly define the goals and objectives of the benchmarking exercise will help prevent scope creep and rising costs.

You may learn information that will suggest you should be spending more money.

Benchmarking can shed light on areas in which you should be focusing your efforts. If you establish that your baseline benefits are too low, be prepared to understand where you'll get the biggest bang for the buck — and then invest accordingly.

Benchmarking benefits data can be obtained by directly contacting other organizations by industry, but doing so can lead to antitrust issues.

The last thing you want to do when determining where you measure up to your competitors is violate federal law. To make sure you're in accordance, read the

Federal Trade Commission's article

on "Antitrust Issues Related to Benchmarking and Other Information Exchanges" before contacting any competitors.
What Employee Benefits Should You Be Benchmarking?
Perhaps your entire benefits package doesn't need to be subjected to benchmarking, but there is an essential list you should measure. Here are the items we'd recommend:
Health Insurance offerings, including:

Employee Premium Cost (Individuals & Family)

Employer Premium Cost (Individuals & Family)

Employee Premium Contribution Percentage (Individuals & Family)

Employer Premium Contribution Percentage (Individuals & Family)

Out-of-Pocket Maximum (Individuals & Family)

Deductible (Individuals & Family)

Prescription Drug Copay (Individual & Family)

Coinsurance Percentage

Emergency Room Copay

Office Visit Copay

Specialty Office Visit Copay
Worker's Compensation

Salaries By Title

Paid Sick Leave (including Maternity and Paternity Leave)
How We Can Help You with Employee Benefits Benchmarking
Benchmarking health and benefit programs requires proper planning, execution, and analysis to ensure successful decision making and benefits recalibration. In addition to the factors already discussed, the JP Griffin Group utilizes several additional tools to assist us with benchmarking our clients' current and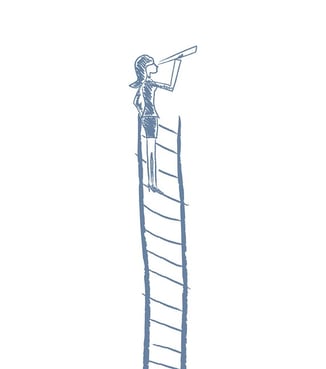 proposed plan designs by examining such things as:
Network Access

Service & Medical Management Capabilities

Total Program Cost

Network Performance and Discounts

Administrative or Unit Cost

Financial Stability

Performance Guarantees
Some of our favorite sources for benchmarking include Truven, Kaiser Family Foundation, Mercer, Windsor, and the International Foundation for Employee Benefits. As one of Arizona's Top Benefits Consultants (as recognized by the Phoenix Business Journal), our very own client list, masked for confidentiality, offers additional data points for more accurately assessing the "reasonableness" of things like proposed rate changes and renewal methodology — compared both to the market in general — in addition to the carrier's internal underwriting practice across their enrollees and product line. It might seem that your rates are increasing exponentially, but if the amount is similar (or even higher) compared to other businesses in your area, you may be able to gain some perspective on your current situation.
Organizations should be cautious when approaching other companies in their industry for benchmarking information. While it is unlikely you would directly reach out to a competitor for information about what benefit packages they offer employees, participation in information exchanges (e.g., benefit surveys) may lead to Antitrust Issues/Violations. Participation in an exchange of benefits information with competitors falls into a 'gray zone' with the Federal Trade Commission, and should be considered by the employer to mitigate chances of issues with the Federal Trade Commission.
Our mission is to always do what is right for our clients and leverage opportunities that provide the best value for our clients' benefits budgets. Our internal experts take a straightforward approach to employee benefits benchmarking by creating the most transparent and insightful environment possible when negotiating rates, terms, and plan design.
What questions do you have about employee benefits benchmarking? Leave us a comment below or contact us. We're happy to provide answers!