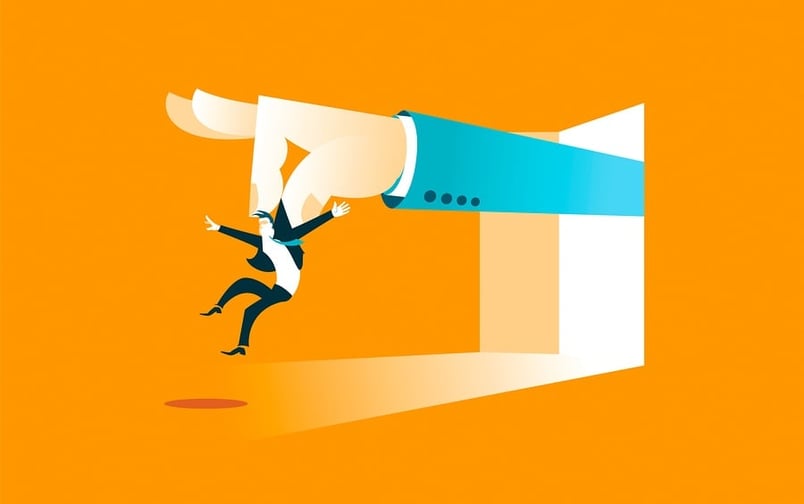 Many companies stick with their employee benefits broker for years on end, not giving too much thought to whether a change is warranted. HR directors always have long to-do lists full of time-sensitive issues, so finding a new broker is typically the last thing on their minds — except maybe during contract renewal season if the news isn't good (and it never seems to be with health insurance these days).
The issue here is that there is a point when it's time to fire your broker, but recognizing it when the time comes is difficult because you have a million things on your mind and far more pressing matters at hand.
However, there are some definite signs it's time to find a new employee benefits broker and it's important to keep an eye out for them. Here are some of the big ones.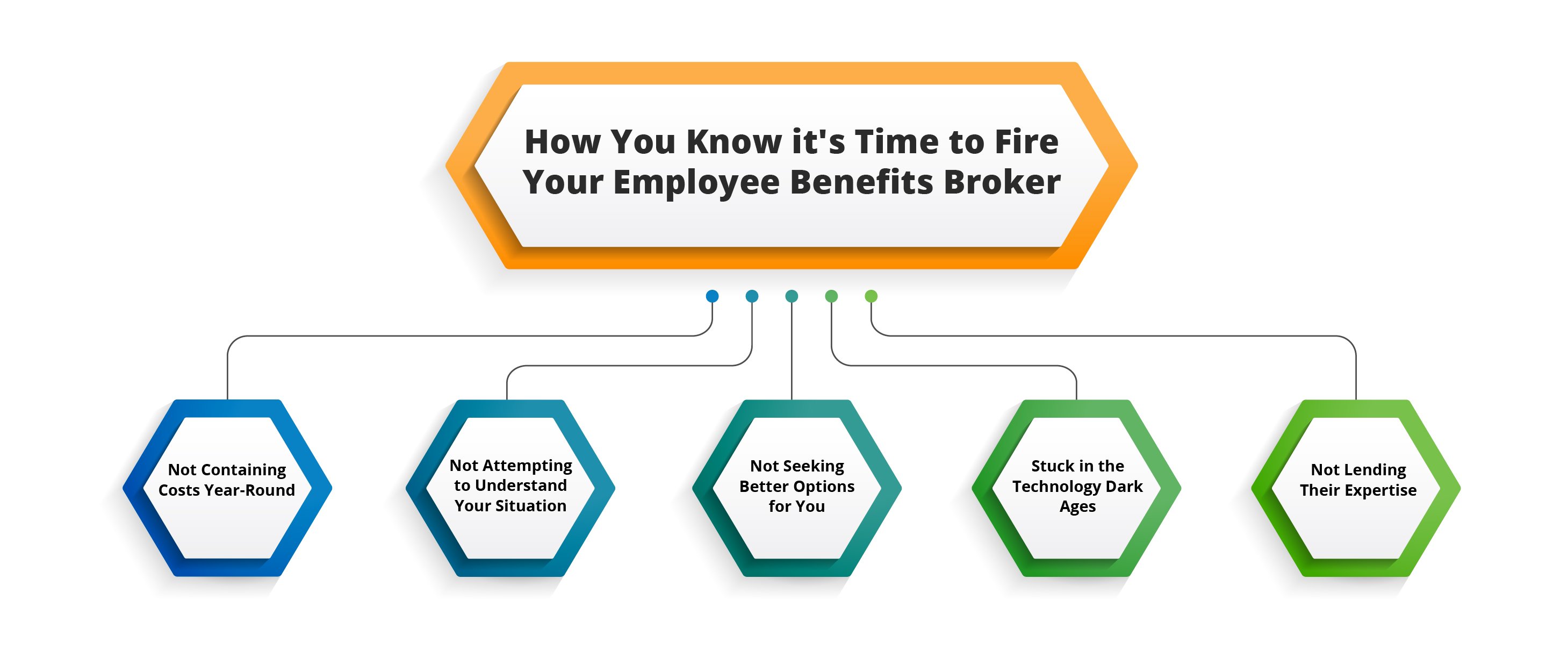 Your Broker isn't Helping You Contain Costs Year-Round
Employee benefits brokers should not only be reaching out when it comes time for your annual renewal. Top-notch benefits consultants are working with you year-round to make sure you're taking every possible step to keep your benefits costs contained.
True cost containment strategy requires constant effort in the form of chronic condition identification and management, medication adherence, large-scale claim intervention, consistent execution of a sound wellness program, financial oversight, and diligent carrier reconciliations.
Waiting until renewal season, or worse yet, a quickly approaching open enrollment period, to address any of these concerns is simply too late. Not much can be done to help you at that point. Your experience numbers for the year are already "baked in" and they will inform your renewal costs. You and your employee benefits broker should have been working together all year if you hoped to lower your costs (or even just keep them from increasing) in the upcoming year. And frankly, that's not your fault — it's theirs. You might not know better, but they do. It's their job.
If your employee benefits broker isn't getting out in front of cost containment — if everything seems like a fire drill and every decision is getting made under duress, it's time to let them go.
Your Broker isn't Trying to Understand Your Situation
If your employee benefits broker is simply throwing options your way without asking any questions about the specifics of your unique situation, they're not doing you any favors. In fact, they're doing you a grave disservice.
Benefit strategies are not cookie-cutter or one-size-fits-all.
To fully understand the importance behind this concept, let's think of it on a smaller scale. If you, as an individual, go to purchase a health insurance policy, your broker should ask you questions about how you're anticipating your need for health insurance in the upcoming year and your risk factors. Do you smoke? Are you a heavy drinker? Have you ever had a heart attack or stroke? What does your family's health history look like? Are you physically active? Do you play high risk sports? How much do you typically have in your savings and checking accounts at any given time?
They're not asking so they can charge you more money. They're asking because the answers you provide will help the two of you determine what type of plan will best serve your needs. If you're young, don't have any chronic conditions, and aren't on any brand name medications, you might be well-suited for a high deductible health plan (HDHP).
On the other hand, if you've already had cancer once (which means your risk of having cancer again is higher), are taking expensive medications, or have multiple chronic conditions, a more traditional health plan might be a better option for you. And it's not quite this simple, but your broker would never know that if they hadn't asked you questions.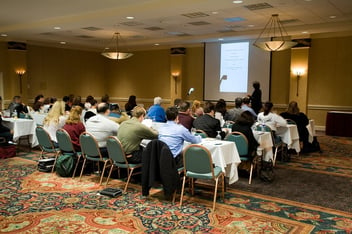 The same principle applies for your workforce. As an employer, you're not entitled to know the exact details of a specific employee's health history (that would be a HIPAA violation), but if your broker is doing their job, and you are of a large enough size for access to carrier data, you will know the overall health of your collective workforce and each individual large claim (though personal information that could identify that individual will be masked).
Furthermore, a really great broker will even identify cohorts who are potential large claims down the road, and will work with you to put intervention plans in place. These cohorts can include such groups as those who are walking around with undiagnosed high blood pressure, are medication non-adherent, etc.
Your employee benefits broker should be talking to you about your claims history and then working with you to decrease your risk pool for the next year. If you've had a series of double digit increase renewals in the past few years and the only solution your broker if offering is a switch to HDHPs and shifting additional costs to your employees, then your broker isn't really consulting with you, but rather, applying very generic solutions - and ones that aren't necessarily what's best for your workforce.
At the JP Griffin Group our comprehensive, multi-year programs encompass not only the physical, but also the emotional and even the financial. Most importantly, our recommendations are built around robust population analytics and predictive modeling. Learn more about our Wellness Approach.
Your Broker isn't Looking for Better Options for You
An employee benefits broker's main job is to make sure you're getting the most value for your benefits investment while managing risk and maintaining your compliance. It's not always easy, it's not always quick, but it's their job and you should expect them to do it. This doesn't necessarily mean that they have to "go to market" for you every renewal season, but they should at least be testing the waters, along with procuring a really attractive renewal rate from the incumbent carrier(s), which is ideally a peer-to-peer negotiated rate versus a top-down number handed to you by the carrier.
---
Considering firing your current benefits broker? Discover how JP Griffin Group delivers innovative, impactful & tailored employee benefits solutions for the modern workforce. Download our capabilities brochure today.
---
Even if your broker comes back to you recommending you stay with your current carriers, they've at least done their due diligence, and you can move forward knowing you made the best enrollment decision you could. Knowing this to be true can help you immensely when communicating with your employees, who may be upset if prices have increased or their medications are no longer listed as "preferred" drugs on the formulary.
Your Broker is Stuck in the Technology Dark Ages
In the past few years, countless technological innovations have been developed to ease the administrative burdens of HR personnel everywhere. Employee benefits brokers have products at their disposal that save time, improve accuracy, and help reduce stress.
To that end, employee benefits brokers should be helping you streamline your processes through automation. From onboarding and benefits enrollment to payroll, paid time off, family medical leave, performance evaluations, and cobra administration, countless solutions exist for each and every one of these tasks — and much, much more. A benefits broker like the JP Griffin Group can help you with many of these.
Add to this the analytical advancements in the era of big data, where brokers and employers alike are now equipped with reliable, irrefutable insights to act upon, and your advisor has no excuse not to take advantage of the conveniences the 21st century provides.
Your employee benefits broker should be doing everything they can to make sure you don't get audited more often than you should — and if you do, that you can access the information the auditors request quickly. This means that no one is looking through filing cabinets stored in your basement for the better part of a workday just to find one piece of paper about the 401(k) contribution matches.
At the JP Griffin Group we subscribe to the philosophy that data is the foundation upon which benefit decisions should be based. Having the robust capabilities to not only secure unique perspectives on data, but also the people dedicated to insightful analysis and consultative recommendations, makes this process a cornerstone of our solutions set. Learn more about our Analytics Approach here.
Your Benefits Broker isn't Lending their Expertise
Some employee benefits brokers like to play it safe and only present you with options, leaving it entirely up to you to formulate a decision. While a broker can't make a decision for you, they should be able to offer up recommendations, along with a rationale for their recommendation and the pros and cons of other options.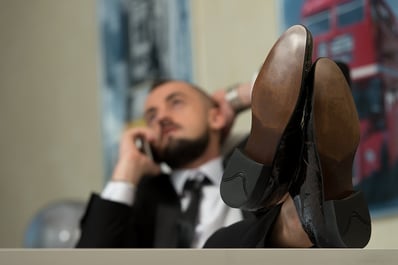 They should also be proactive when it comes to helping out on the compliance front. As you well know, there is a lot of paperwork involved in staying compliant. It's time consuming, frustrating and quite frankly, nerve-wracking — but it's necessary in order to avoid hefty legal fees. A great broker will not only produce a compliance calendar (and annual project plan to ensure filing dates are met), but will also help you with many of these compliance filings.
They should also provide actionable advice on how to discuss benefits with your workforce, especially if you are trying to affect change, either in wellness participation, plan adoption or HSA, FSA and 401(k) contribution, just to name a few. Most employee benefits brokers will attend your open enrollment meetings and field questions from employees throughout the entire enrollment process — and if this is a service your broker offers, we highly recommend you take them up on it.
If your employee benefits broker isn't providing you with some proactive guidance in any of these areas, they either lack the expertise, the time, or the drive to help you continuously improve your employee benefits program and it's time to seriously consider firing them.
Finding an Effective Employee Benefits Broker
A good employee benefits broker is an invaluable asset to your business, and ideally a seamless extension of your HR department. They can help you navigate the murky, complicated waters of health insurance, guide you through tough decisions, and find ways to save you money. Most importantly, they should be saving you time and providing you with piece of mind all the while keeping you competitive for recruiting and retaining talent.
Remember that a broker's job is to make your job easier, at least when it comes to employee benefits, so you can focus on doing what you do best. The days of a broker retaining a client with an annual round of golf, occasional lunch, and holiday gift for the HR department are long gone.
In today's business environment, if your broker isn't helping you, they're hurting you, so if any of the examples in this article remind you of your employee benefits broker, it's time to find a new one. You deserve someone who will work hard for you and your employees — not just during open enrollment season or renewal time — but year-round.
Is it time to fire your employee benefits broker? Get in touch for a complimentary benefits review and let us know what your needs are. We're happy to help you find better solutions!
Blog post originally published on May 1, 2018