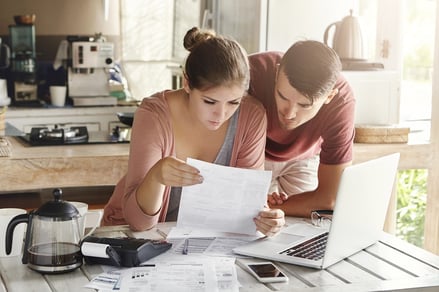 There's no doubt that the healthcare industry has shifted dramatically since the early 2000's. Anyone dealing with health insurance has noticed the difference, from HR Directors to CFOs to employees and individuals shopping in both the group and individual markets. Perhaps the most apparent and imposing trend we're seeing is the increase in overall cost, which has caused everyone to search for more economical solutions.

The Current Trend: Consumer Driven Health Plans
For qualified large employers, an increasingly common solution is to offer consumer driven health plans (CDHPs), which are better known as high deductible health plans (HDHPs). HDHPs are sometimes called "catastrophic-only" and, as the name would indicate, they always come with higher deductibles. In turn, these plans typically come with lower premiums, which saves the employer (and in some cases, the employee) money. With HDHPs, the employer may even be able to take on a larger portion of the premium due to lower costs overall.

In addition to lower premiums, many HDHPs are eligible for health savings accounts (HSAs), allowing both employer and employee to contribute tax-free funds to a real savings account. These funds can be used to pay eligible medical, dental, and vision expenses, but unlike flexible spending accounts (FSAs), there is no "use it or lose it" clause. The funds stay in the account until they are used — even if decades pass. In fact, unspent funds can eventually be converted into retirement accounts with unique tax-saving advantages.
What Consumer Driven Health Plans Mean for Policyholders
At first glance, it might seem as though these two ideas are a bit contradictory. High deductible health plans are still chosen by employers, so what makes them "consumer driven" health plans?

While the plans are chosen by the employer, a larger portion of the financial responsibility shifts to the policyholder — and with that burden comes the freedom to make more decisions regarding one's own individual (or family) healthcare.
First of all, the flexibility of an HSA allows policyholders to set aside tax-free funds as they are able. If an enrollee or dependent incurs medical expenses throughout the year (or ever), the funds are available to help curb the out-of-pocket cost.
Second, HDHP requirements mean that the policyholder pays all expenses out of pocket until the deductible is fulfilled. Because of this structure, enrollees could spend at least $1,300 (for self-only coverage) per year, in addition to their monthly premiums. In theory, this should lead enrollees to make smarter financial decisions regarding their healthcare, such as choosing generic medications over brand names, opting for urgent care centers rather than emergency rooms, making healthier life decisions (like eating better), and questioning whether medical treatments are truly necessary.
There are certainly pros and cons to this type of setup and critics wonder if non-medically trained enrollees should be making decisions about how "necessary" medical treatments are. But if enrollees are young and healthy (and presumably, on few prescriptions), consumer driven health plans can save them money, as the monthly premiums are lower.
Getting the Most Bang for the Buck
The other aspect of "consumer driven" is that education is placed in the hands of the policyholder. In order to make the most of a consumer driven health plan, enrollees must know the ins and outs of their policy. It is important that they know exactly what their financial burden will be, in addition to the bonuses included in the policy that might be less advertised — like a free yearly physical, annual gynecological exam, or flu shot.
If you have questions about consumer driven health plans or other employee benefits, contact us or leave a comment below. We'll be happy to answer your questions!