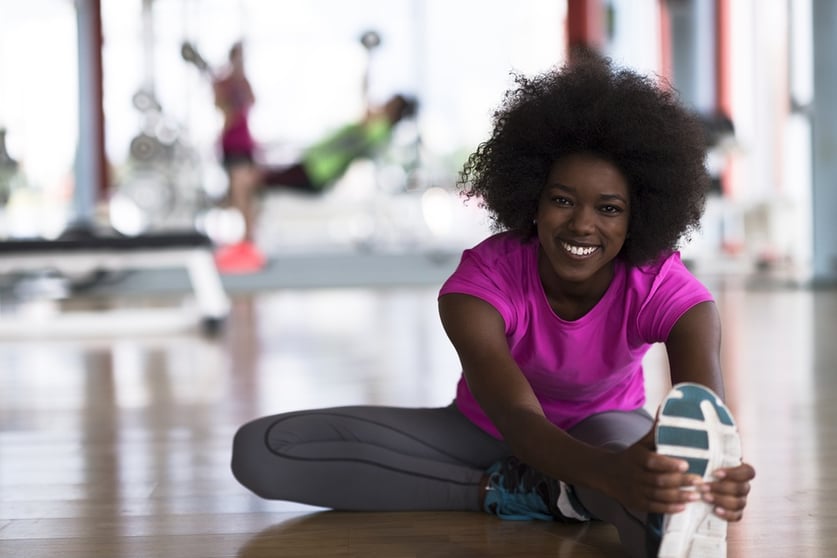 The terms health and wellness are commonly thrown together, thanks in large part to the prevalence of wellness programs promoting better health in the workplace.
It's easy to see how the two terms could be interchangeable, but the difference between health and wellness is important.
Wellness programs largely focus on the idea of preventative care, which is primarily designed to save policyholders (and employers) money in the long run. Although many employers can unfortunately sink a ton of time and money into wellness programs without any strategy whatsoever.
The general idea is that if people are getting regular checkups, adhering to their prescribed medication regimen, and getting recommended vaccines, health problems can either be completely prevented, or at least managed before they become extraordinarily expensive.
Although it's fair to say that one of the goals of wellness programs is to make people healthier, there is a difference between health and wellness. So let's dive into this difference and why it matters.
The Difference Between Health and Wellness
According to the World Health Organization, "Health is a state of complete physical, mental and social well-being and not merely the absence of disease or infirmity." In other words, your health is about much more than physical ailments — it's about emotional and social fitness, too.
On the other hand, wellness is the "active process of becoming aware of and making choices toward a healthy and fulfilling life. [...] a dynamic process of change and growth." The two concepts are not opposites, but rather go hand in hand in one's quest toward complete well-being.
Essentially, if health is the goal, wellness is the way we might achieve it. Wellness is the action while (good) health is the desired outcome.


---
At The JP Griffin Group, we provide end-to-end support and coordination of wellness activities specifically tailored to population health data, program objectives and key cost drivers. Learn more about our approach here.
---

Why it Matters
We can't always choose the state of our health. High cholesterol and blood pressure are largely genetic. People are born with heart disease and a predisposition toward diabetes. Accidents cause injuries that last a lifetime.
But wellness, on the other hand, is a choice.
We can choose to exercise regularly to manage our health conditions (where possible).
We can choose to quit smoking and to take our medications as prescribed.
We can see a therapist when our mental state needs some assistance.
Wellness is a way for us to actively work toward better health. A way to take some control of our bodies and minds. Even though none of us will ever be in "perfect" health, making a conscious effort to improve our wellness can make us feel better — and ultimately, cost us less money in healthcare costs down the line.
Health vs. Wellness in the Workplace
For employers, understanding the difference between health and wellness is important because it informs the corporate communications you have with your workforce. Many people want to live healthier lives, but aren't sure of how to go about it.
Taking this opportunity to educate them about wellness and how simple lifestyle changes like substituting soda for water, taking a walk during breaks instead of sitting, and packing a lunch instead of ordering out can help people achieve their health goals.
Even better, provide specific resources to educate your employees about workplace wellness.
For example, rather than educating your workforce on healthy eating in general, acknowledge that your workforce sometimes goes out to lunch. Find the ten most frequented restaurants around your office and educate workers on the healthiest menu items at each establishment. Another example would be to map out several lunchtime walking loops of different distances around your office, rather than simply reminding your workforce of the benefits of walking.
The lower your employees' health risks, the better they'll feel. This positive shift has a trickle-down effect for you as healthy employees use less sick time, resulting in increased productivity. In addition, the lower the risk pool, the more stable your healthcare costs will become.
In what ways is your firm addressing health and wellness?