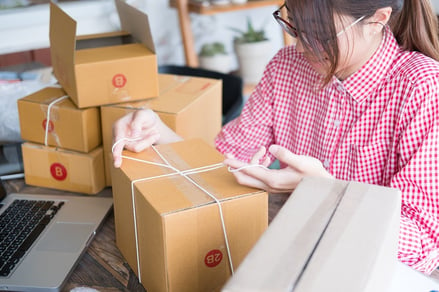 When most companies think of hiring seasonal workers, they're not thinking about employee benefits. Most seasonal hires don't qualify for benefits beyond that of an employee discount for a variety of reasons — they won't be working for a long enough period of time (or enough hours) to qualify for healthcare, and employers don't really need to entice them to stay onboard after the end-of-year shopping season.
That's all changing this year. With an economy that's at virtual full employment, seasonal hires may be many companies' best option to coax some of these works into becoming full-time staff. With this in mind, it makes good sense to take another look at your employee benefits policy when it comes to attracting seasonal workers.
Employee Benefits to Attract Seasonal Hires
Andrew Challenger, vice president of career transitioning firm Challenger, Gray & Christmas, believes this year will yield more seasonal-to-permanent hires than in recent years, and if you're planning to implement this strategy, you'll need to make sure your employee benefits package is good enough to make those temporary workers want to stay on full-time. But first, you have to figure out how to get them in the door to apply.
Your seasonal hires may be attracted to your company simply because of the employee discount. Perhaps they get 20 or 30 percent off regular priced items in your store (some companies even offer up to 50 percent!), which could help them get through their holiday shopping with a lighter punch to their wallets.
There's nothing at all wrong with employees wanting to work for you because of the employee discount. Lots of people do this if they have spare time around the holidays and it's one of the few employee benefits they'll be able to take advantage of. As long as they're working hard and showing up on time, it's a win-win for everyone.
Some suggest people looking for seasonal work should apply at places they like to shop — they already know the products and they're familiar with (and probably like) the company or brand. We would take this even a step further. If you have regular customers who like your products, ask them if they'd consider applying for a seasonal position. If nothing else, you'll probably flatter them.
If you know you'll be trying to hire some of your seasonal workers on full-time after the holidays, don't be shy in telling them so — even giving them a specific number of potential post-holiday hires. Those who are looking for full-time employment may be more inclined to apply for seasonal work if they think it could become a permanent position and they may even put in a bit of extra effort to make sure they're on your short list.
To avoid confusion, be sure to clearly state your employee benefits policies so seasonal employees know what they're entitled to, in addition to what they could receive if hired on full-time. As always, all of this should be offerred in writing.
Using Employee Benefits to Convert Seasonal Hires to Full-Time Employees
As for permanent, full-time hires, they'll be looking for the usual in your benefits package: health insurance, 401(k) matching, paid time off, and all the popular voluntary benefits. While some of your seasonal hires might not be interested in full-time employment, a strong employee benefits package may cause them to reconsider, most especially if your benefits tend to be very family-friendly.
The best part about bringing on seasonal workers full-time is that you've both had a trial period, in a sense. You got to train them and observe their work ethic. They, in turn, got a chance to experience what it would be like working for you. If it turns out it wasn't a match, neither of you invested too much time in the relationship.
How E-Commerce is Changing the Job Market
In his NPR interview, Challenger talked about how e-commerce is changing the seasonal job market. Challenger cited that more than 6,000 brick-and-mortar retail stores closed in 2017, but that the retail industry, despite this, is hiring more than any other industry.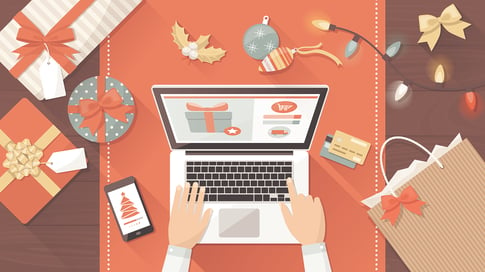 This is because retail establishments are compensating for e-commerce by hiring more warehouse and shipping workers instead of sales associates that work on the floor helping customers. We certainly see this practice ringing true for Amazon, who is planning to hire 120,000 workers to help them get through the holidays. It's possible that many of these workers will be in their new delivery service sector — you may have already noticed ordinary people driving their own cars to your home to deliver packages.
Regardless, this rise in online shopping for the holidays (anywhere — not just Amazon) has a trickle-down effect on FedEx and UPS, who will be delivering most of these packages. The more packages to be delivered, the more drivers they will need. Even the U.S. Postal Service has begun delivering packages on Sundays in some parts of the country.
If your business has an e-commerce division, make sure you're supplementing your entire workforce this season, from the people answering the phones to take orders, to those fulfilling them, all the way through shipping. You can't afford to miss any steps along the way.
It's Never Too Early to Start Planning
If you feel like it's too late to use employee benefits in your seasonal hiring strategy, we can assure you, it's not. If there are any promising all stars on your seasonal team, make sure they have information about your full benefits package, as it might entice them to stay on after the holidays.
For next year, make sure you're taking notes from this year. Try an informal (and anonymous) exit questionnaire on the seasonal team's last day. What benefits were seasonal hires the most excited about? Would they want to work for your company full-time? What full-time employee benefits would be the most important to them? Having this data can help you cultivate better employee benefits packages in the years to come.
How do you use employee benefits to attract seasonal hires? Leave us a comment below or contact us. We'd love to hear from you!