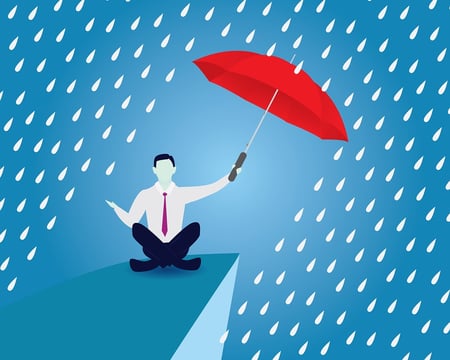 In the never-ending quest to curb employee benefits costs, many companies have transitioned away from traditional healthcare plans and toward high deductible health plans (HDHPs) with savings options, such as health savings accounts (HSAs).
The danger with high deductible health plans (especially for employers who don't help fund the HSA nor employees who don't stow away the premium savings for a rainy day) is that they can leave a participant extremely vulnerable in the event of a catastrophic event, such as a heart attack or stroke. Even an extended hospitalization or the diagnosis of a chronic condition can run up the tab. Therefore, it's imperative that employers add the right voluntary benefits to their portfolio to help shore up with vulnerabilities.
Voluntary benefits are a great way to beef up your employee benefits package without increasing costs. Employees feel better equipped to deal with unanticipated health issues and employers don't have to invest any additional money into their benefits package. If you're considering offering a HDHP to your workforce (whether as one medical option or the only medical option), voluntary benefits can be a great way for employees to supplement their health insurance policy.
What are Voluntary Benefits?
Voluntary benefits, sometimes called ancillary or worksite benefits, intend to round out an employee benefits portfolio and fill in gaps where health, vision, or dental insurance plans may fail. These types of benefits are generally funded entirely by the employee and are simply coordinated by an employer. The company provides access to the benefits (rather than covering a portion of their cost) at a pre-negotiated and discounted group rate, which makes them a cheap way to increase the value of an employee benefits package.
How Voluntary Benefits Can Supplement a HDHP
According to the Kaiser Family Foundation's 2017 Employer Health Benefits Survey, 28 percent of workers participating in employer-sponsored health insurance are enrolled in a HDHP with some kind of savings option (either an HRA or HSA) — up 9 percent over last year.
What makes HDHPs less expensive than traditional health insurance plans is that enrollees pay all expenses completely out-of-pocket until they reach the deductible; they accept this in exchange for lower premiums. As one might expect, these deductibles can get pretty high.
For 2017, the deductible for an HSA-qualifying HDHP must be at least $1,300 for individuals and $2,600 for families but is oftentimes much higher. In addition, the out-of-pocket maximum cannot exceed $6,550 for individuals and $13,100 for families — and for some plans, the deductible is the out-of-pocket maximum. For those who will have a difficult time paying the full deductible or out-of-pocket maximum, certain voluntary benefits can be extremely helpful.
Major medical events can cost policyholders thousands of dollars, shifting a significant financial burden onto employees. In the cases of HDHPs, the higher the deductible, the more important voluntary benefits are. Aside from a broken bone (although, x-rays aren't cheap), it's likely that any kind of medical event will come with a pretty hefty price tag.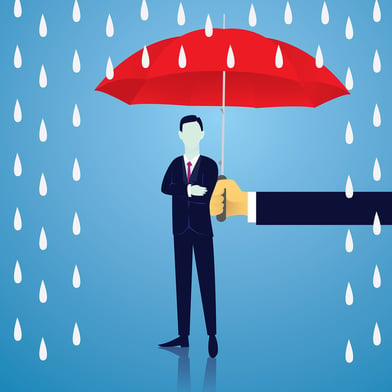 Let's use a heart attack as an example. In most cases, the treatment for a heart attack begins with a 911 call and an ambulance ride. The EMTs will take the person to the nearest emergency room — which is the most expensive place to seek medical treatment. The ER staff would run blood tests and if the results did, in fact, indicate a heart attack, the patient would likely be scheduled for a catheter procedure (where they run a tiny camera up an artery to get a good look at blockages). If a blockage was found, the patient would be scheduled for a stint, which opens the blockage to allow for the free flow of blood through the heart.
If the patient were enrolled in a HDHP, he or she would be on the hook for every penny until that high deductible is reached, and then responsible for a portion of the remaining bills through coinsurance until the out-of-pocket maximum was reached. This could amount to $13,100 for family coverage. What are the chances that an employee has that kind of extra cash lying around?
On the other hand, if someone with critical illness insurance had a heart attack, the policy would kick in and pay for medical expenses and possibly missed time from work. If that person's deductible is $5,000 and the heart attack payout from the critical illness policy is $5,000 the enrollee wouldn't really have to pay anything toward their deductible. After that, insurance would start picking up the tab through coinsurance, until the out-of-pocket max was reaches. Then their insurance would cover everything at 100%.
Common Voluntary Benefits to Assist HDHP Enrollees
Voluntary benefits come in many shapes and sizes, but some of the most important ones to offer in conjunction with a HDHP include the following.
Accident Insurance

: This type of policy pays out in the event of an accident that causes bodily harm. Some policies reimburse employees for visiting the doctor up to a certain number of times a year.

Critical Illness Insurance

: This type of insurance pays the enrollee a lump sum in the event of a catastrophic illness, such as a heart attack or stroke. The purpose is to help pay medical and personal expenses while the enrollee recovers and can return to work. This is a particularly good idea for older adults who may be more susceptible to major illness.

Cancer Insurance

: This type of insurance pays out upon a cancer diagnosis and is popular among those who have already had cancer once, as the likelihood of being diagnosed again is greater.

Life Insurance

: Some employers offer life insurance in the amount of each employee's salary, but for many people (especially those with mortgages and children), this amount will not be sufficient enough to cover long term expenses and they would like to purchase additional coverage. This voluntary benefit is especially important if the employer does not offer a base life insurance policy, as it simplifies the process for employees.
Other common voluntary benefits include ID Theft Protection and Pet Insurance.
How HSAs Work with Voluntary Benefits
The best part about HDHPs is the savings option — the most common of which is an HSA. This type of account allows enrollees (and employers) to deposit, per 2018 IRS guidelines, up to $3,450 tax-free dollars ($6,900 for families) into a savings account. While the accounts cannot be used to pay for any voluntary benefit premiums,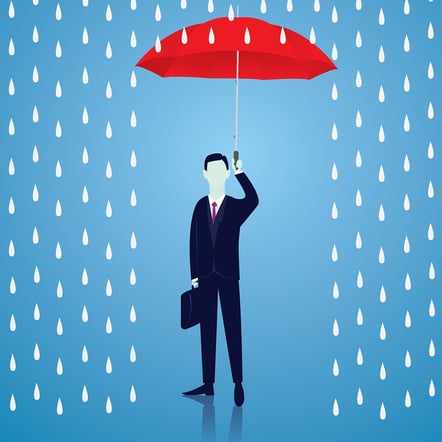 they could be used to cover qualifying medical expenses, such as copays and medical bills. In other words: an HSA can help cover what's left of a person's deductible after voluntary benefits kick in.
Let's return to the heart attack example. Again, if the deductible is $5,000, and critical illness insurance pays out $5,000, the portion of the deductible the policyholder is responsible for would be effectively be zero. But they may run up another $3,000 in co-insurance expenses. The enrollee would then dip into their pre-tax HSA funds to cover these expenses.
Voluntary benefits will continue to fill in the gaps, while HSAs will continue to pay for medical necessities like prescriptions, co-pays, dental work, and glasses. And because the accounts never "expire," any unused funds accumulated over the years can eventually be converted into retirement savings. This is a particularly useful HSA perk for retirees, who are living on a fixed income, but are more likely to have high medical expenses.
Voluntary Benefits Can Help Your Bottom Line
If your employee benefits forecasting budget is predicated on a certain percentage of your workforce embracing HDHPs, then it's important to offer the supplemental voluntary benefits necessary for protecting themselves against the economic downside of HDHPs. These supplemental policies gain increasing importance with family medical history (such as heart disease) as well as age.
Depending on the product and benefit plan selections, employees could actually spend less money per month on a HDHP with voluntary products than they could on a traditional health plan, but you can't expect employees to connect the dots between these products, nor their price tags. You have to be explicit and provide them with advice on how to bundle voluntary benefits with HDHPs to get the peace of mind they want at the price they can afford.
Which voluntary benefits are popular in your workplace? Leave us a comment below or contact us. We're happy to provide answers!
The JP Griffin Group consults for discerning companies coast-to-coast, ranging in size from 10 to more than 30,000 employees. In addition to our Scottsdale, Arizona headquarters, we have bi coastal offices in Seattle, WA and Washington, DC.