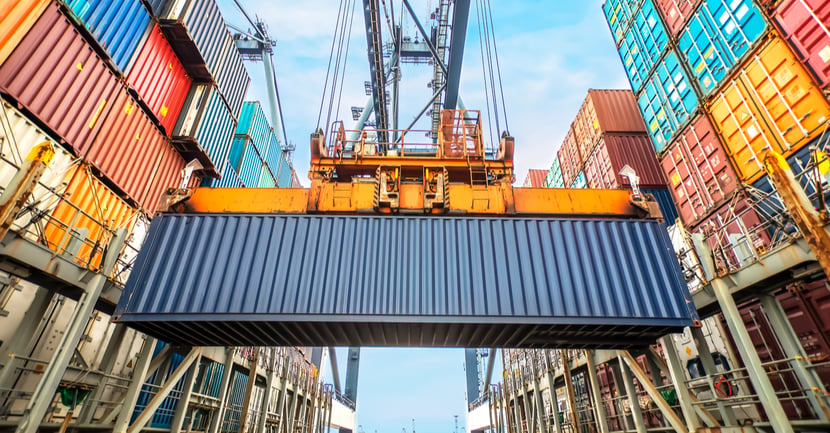 "It has a 9/11-like feel." That's how the CEO of Southwest Airlines last night described the impact of coronavirus on its business. While this might not be a surprising assessment from a global carrier like United Airlines, it's somewhat shocking to hear from Southwest, since it doesn't even serve Asian and European markets.

So what's going on here? Is this coronavirus (Covid-19) really something to fear here in the United States, or is this mass hysteria nothing more than a media-driven panic, as Dr. Drew suggested as recently as this morning on Fox News?

So much distrust of the mainstream media and our government institutions has been sewn into the fabric of our country these past few years that it's admittedly very hard to tell. At this point, it probably doesn't really matter if it's real or not. The perception is that it's real, and as we've been taught for decades now, perception is reality.

In fact, just moments ago, while writing this blog post, the first U.S. college announced it was closing down for the semester, moving 50,000 students to online learning. And as I was adding this to my post, I received an alert that the Mayor of Austin just cancelled the South by Southwest music festival and conference.
I don't know about you, but this feels pretty real to me.
Employers Are Asking If This Outbreak Is a Short-Term Thing
Markets are tanking, schools are closing, churches are suspending communion and the sign of peace, and yes, businesses are suffering. Yesterday it was reported that dockworkers at the Ports of Los Angeles and Long Beach are getting laid-off as cargo deliveries have dried up; there simply isn't enough inbound traffic to take empty shipping containers back to Asia.

With our tightly choreographed world economy, it's going to take a long time to unwind a severely disrupted supply chain. In fact, the Organization for Economic Cooperation and Development on Monday said that global economic growth could suffer by half for all of 2020.

What's becoming clearer by the day is that things aren't getting any better. They are getting worse. The coronavirus is now present on every continent except Antarctica and has infected more than 90,000 people, killing 3,000. More importantly, it has arrived on our shores.
To be fair, there is still considerable debate as to just how deadly this Covid-19 virus really is, and for a variety of reasons, we may never know precisely how it compares with the standard flu. Nevertheless, the entire world is taking drastic precautionary measures, far beyond those which we recommended in last week's post, which are disrupting everyday life as we know it.
Congregating In Groups Considered Dangerous
While practicing good hygiene remains the number one recommendation of all healthcare professionals when it comes to containing the spread of Covid-19, a close second is the avoidance of settings where close contact with others may occur.
The CDC has updated these settings to include shopping centers, movie theaters, stadiums, workplaces, churches, schools, and other classroom settings.

The CDC has also revised its definition of something called "social distancing", which essentially means that people should maintain distances of appropriately 6 feet from others and should avoid using public transportation such as buses, taxis, ride shares, and subways.
Employers Are Starting To Embrace Telework Options

implementation of interventions such as teleworking can reduce the community spread of contagious viruses. The Federal Government is recommending that some businesses consider allowing employees to work from home amid this outbreak, with many Federal agencies preparing to heed this advice.

While many private employers are already well-positioned to embrace teleworking (it's been a growing trend for many years now), countless others aren't prepared for the transition. Still others, such as manufacturers, restaurants and retail shops, simply can't operate if employees aren't present.

If you're an employer whose business model can sustain itself in a virtual environment, here are some suggestions on how to best ensure some level of continuity in your operations;


Telecommuting Policy – Draft a work-from-home policy for your staff. The policy should outline expected work behaviors, hours of operation, home safety standards, visitation policies, insurance provisions, etc. Here's a link to our telecommuting policy, which you can customize to suit your needs.
Telecommuting Equipment – Employees working from home will need to be equipped with the appropriate hardware to do their jobs. This obviously includes a computer and telephone but also might include additional monitors, speakerphones, and any other productivity aids and ergonomic tools that are currently present in your physical office environment.
Telecommuting Software & Productivity Tools – You'll want to make sure to equip your remote staff with; team chat/messaging functionality, video-conferencing capabilities, collaboration platforms, and time tracking tools. Providers of these services include Zoom, GoToMeeting, JoinMe, Webex, Trello, Asana, HubStaff, HoursTracker, Microsoft Teams, and Slack, just to name a few.
Telecommuting Security Protocols - You'll want to work with your IT team to develop security protocols (such as VPNs) and encryption tools that are sufficient for your business needs. You'll also want to consider cloud computer and storage solutions, as well as cloud-based file sharing applications.
Finally, you'll want to pay particular attention to the psychological health of your remote staff. While some of your employees will flourish while working from home, others will languish. Social isolation and loneliness should be of real concern, and fostering a sense of camaraderie should be an overt goal of the new management style you'll have to adopt.
In Closing
While it's impossible to predict what will come in the days and weeks ahead, planning for these contingencies makes good business sense. Employers who map out a plan of action today will be far better equipped to handle the transition to telework should it be required down the road.
If you get stuck, give us a call. Hopefully you've already heeded our advice from last week's post with regards to coronavirus preventive actions you should be putting in place, as well as discrimination issues of which you need to steer clear.